Info on sleeve say's Norman Sheffield Acetate Rip & 35mm. Film Audio Transfer.
Norman Sheffield
was the boss of Trident studios, the time Queen signed manager contract with him back in the early days. (72-75). Queen's first 3 album was a trident production, but EMI was the releasing label.
Norman Sheffield past away on June 20th. 2014. The recording on this 2cdr claimed to be from Mr. Sheffield's own collection.
The tracks on disk one, is well known on bootlegs before. Heavily bootlegged several times. But this might have a better quality, since it's from Mr. Sheffield's collection.
The tracks on disk two, is also well known, but seams to be from a different 'tape work' than officially 1992 box releasing included the 'Live At The Rainbow' VHS video tape.
So all in all, this cdr will be a bit interested for hard core fans & collectors to listen to, since this 'mix' version has never been out on the marked.
Just want to say before you spend money on this bootleg, I would rather recommended checking out the official version released in September 2014.
Queen production
has finally on Sept 5th. 2014,
released this 2 concert
in full
on cd's & vinyl as well the November gig on DVD & Blu-ray. There was 2 shows in November. 19th & 20th.
I have understand
there is a mixing between these two days
on the release
.
Go to
Queen store officially home page
for full info, included track listing.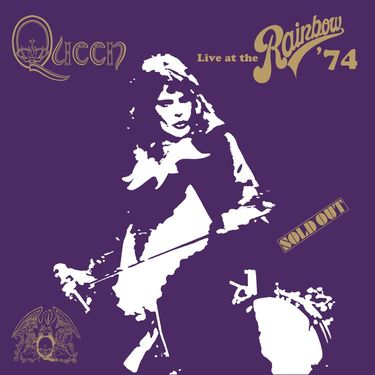 Cover of the officially released 2 cd & vinyl release.