Label:
-Unsure-
Country:
Europe.
Released:
September 2022.
Recorded:
Live at Amphithéâtre, Fréjus, France July 30th. 1986.
Sound:
Audience recording.
Cover:
Full color gatefold cover.
Comments:
European bootleg LP with beginning and end part of the France concert in Fréjus on the 'Magic Tour 1986'. The last Queen tour with Freddie.
Released on color vinyl. Three different color available + 1 splatted vinyl. All numbered.
1-53 Pink, 54-113 Yellow, 114-164 Blue, and 165-214 on splatted vinyl.
The sale price the time of release was € 35,- for the color vinyl, and € 50,- for the splatted vinyl.

Some test pressing is also available, unsure how many.
The test pressing was only available with one of the other for € 230,- but limited copies available.
Roots:
From audience recorded tape.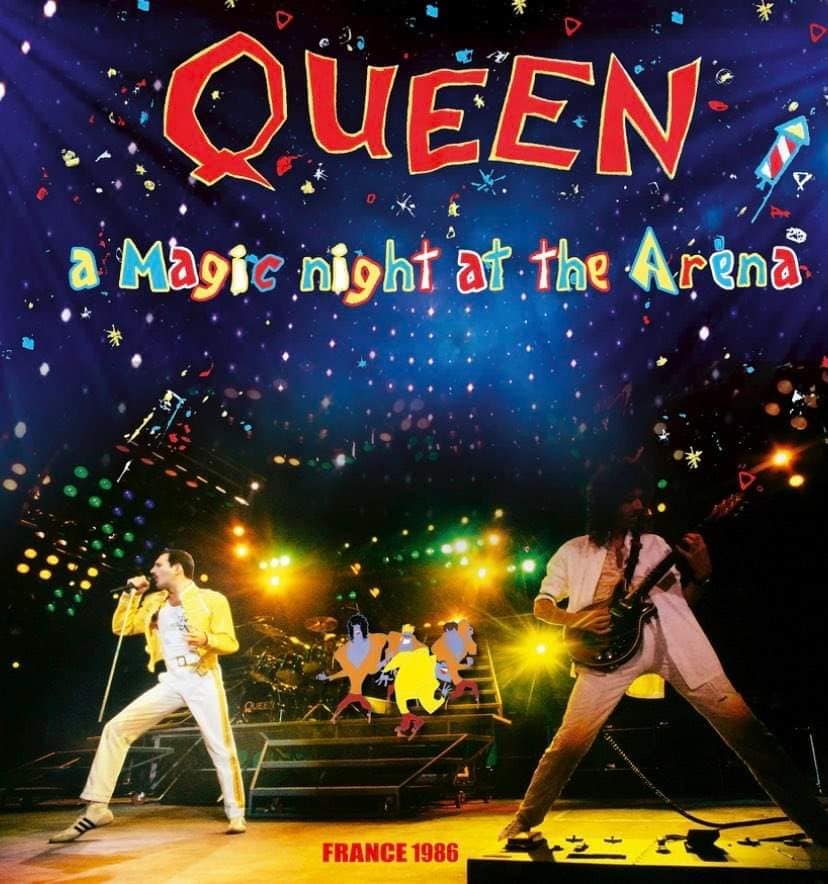 Front cover

SIDE 1
One Vision
Tie Your Mother Down
In The Lap Of The Gods.....Revisited
Seven Seas Of Rhye
Tear It Up
A Kind Of Magic
Who Wants To Live Forever



SIDE 2
I Want To Break Free
Bohemian Rhapsody
Hammer To Fall
Radio Ga Ga
We Will Rock You
We Are The Champions


Front cover & splatted vinyl.
Back cover & splatted vinyl.
Test pressing version.
Photos above taken from facebook: Queen Unofficial Live Vinyl
Back to bootleg vinyl
Back to MAIN PAGE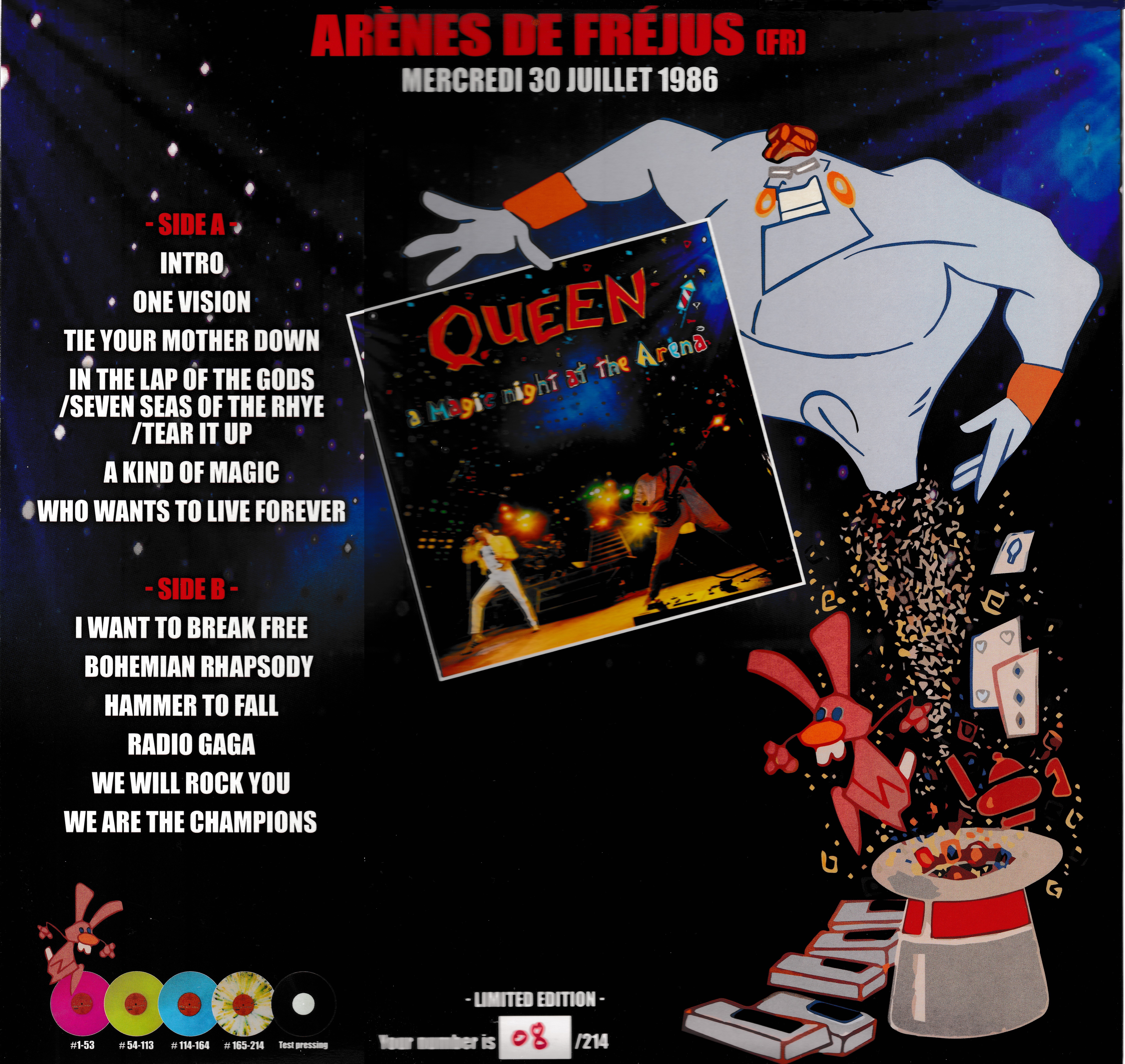 Back cover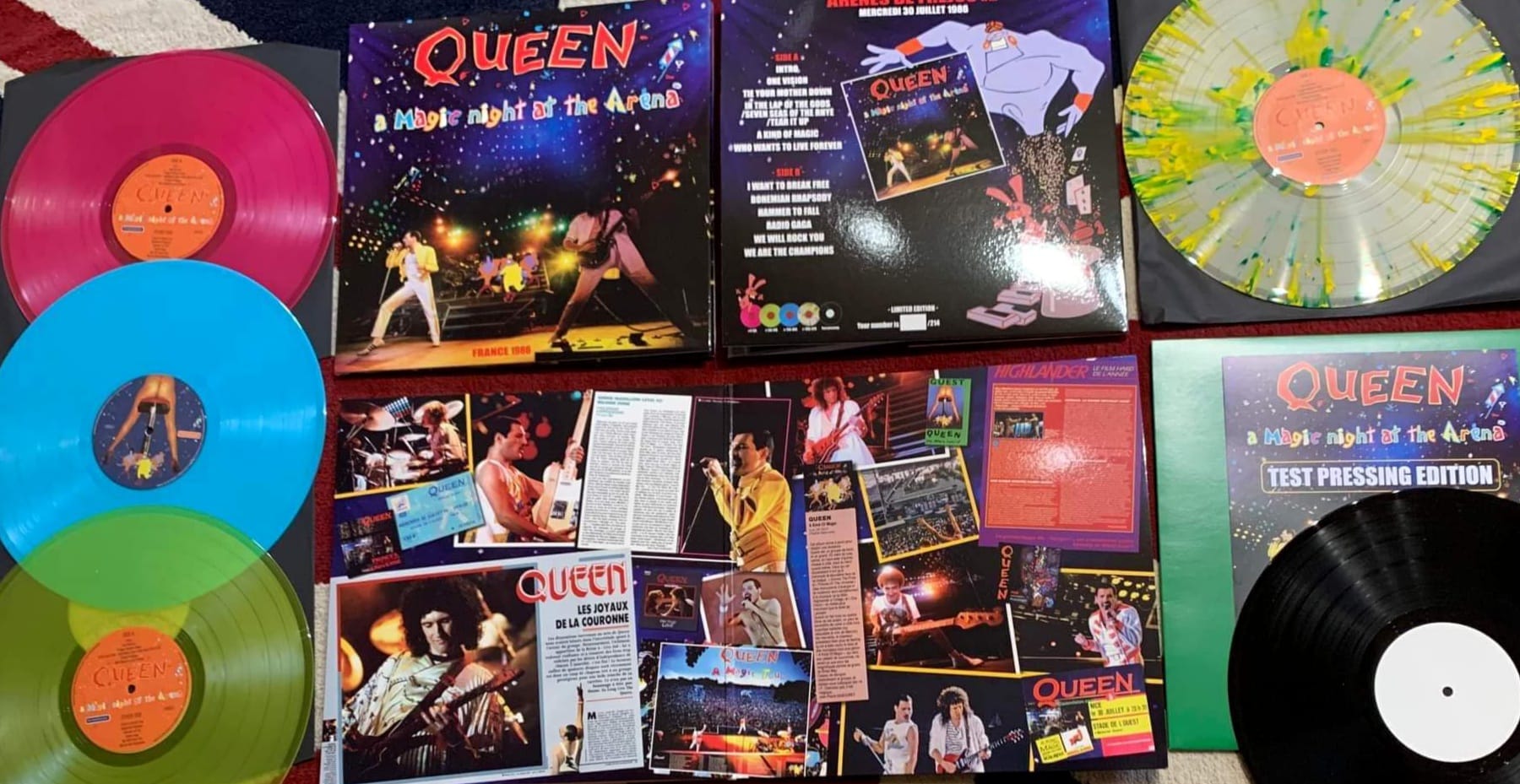 All cover & vinyl disc's.