Label:

True Bootleg Production TBP 072/073/074

Country:
Germany
Released:
April 2018
Recorded:
Chicago Stadium, Chicago IL, USA December 7th. 1978.
Sound:
Audience recording.
Cover:
1-15 Test pressing, white leather FOC, white slipcase, white label records.
16-95 Blue or red leather wrapped FOC, CV.
96-145 Black velvet FOC, black leather slipcase, or

red velvet FOC, red leather slipcase, CV.
Comments:
Nice vinyl bootleg. Limited edition of 145 number copies with various cover versions.
No. 1- 15 Test pressing Edition

(White slip case & album)
No. 16 - 95 Leather Edition

(Album cover wrapped with leather, no slip case)


No. 96-145 Velvet Edition (Slip case wrapped with leather, album cover wrapped with velvet)
Released on red or blue vinyl's, with various pictures on cover.
Test pressing on black vinyl.
All comes with fold-out cover, in black or red velvet, or in blue or red leather. Test pressing in white leather cover.
Roots:
Audience recording.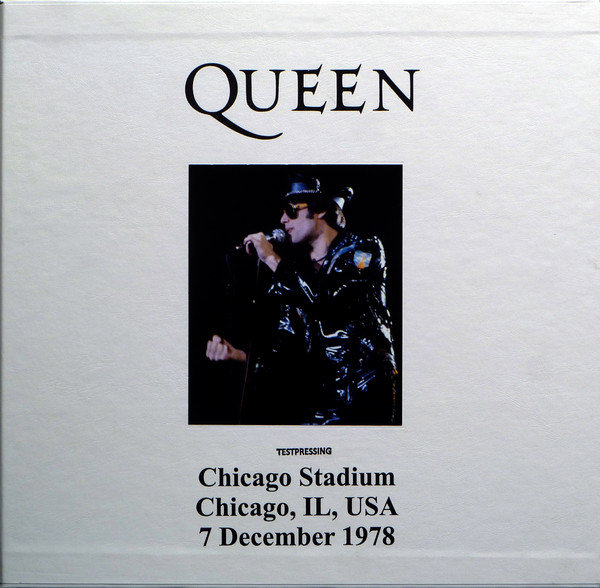 Front covers test pressing