Label:
Coda Publishing
Country:
Europe.
Released:
August 2020.
Recorded:
The Summit, Houston, USA December 11th. 1977.
Sound:
Very good ~ excellent professional recording. But, can not be compared with official live recordings.
Cover:
Fold-out color cover.
Comments:
10 Inch bootleg with color fold-out cover. Pressed on splatted color vinyl. I know of green & grey vinyl.
Not complete concert. This concert was professional filmed, but only short bits has been used on previously officially Queen video & DVD's.
A raw video copy was made out to be shown on early Queen Fan Club convention back in the late 80ies & early 90ies. I guess the sound source on this vinyl comes from this video.
On some bootleg web pages, this concert is listed as a radio live concert. But, this concert/ recording has NEVER been broadcasted on any radio or television station.

This Deluxe Collectors Edition includes:
- A2 Fold-Out Record Store Queen Poster
- Queen The Prelude To News Of The World
- Queen The Halcyon Years - Full Length E-Book
- Queen Documentary Film, guided to a web address which not working.

Might not be the most interesting bootleg, but a bit rare to see a 2x10 Inch bootleg. And limited edition make it more a bit collectable. But, have in mind that bootlegs has no officially value, so it's only of interest for hard core fan's & collectors.
Roots:
Raw video sound from the archive. (I guess so).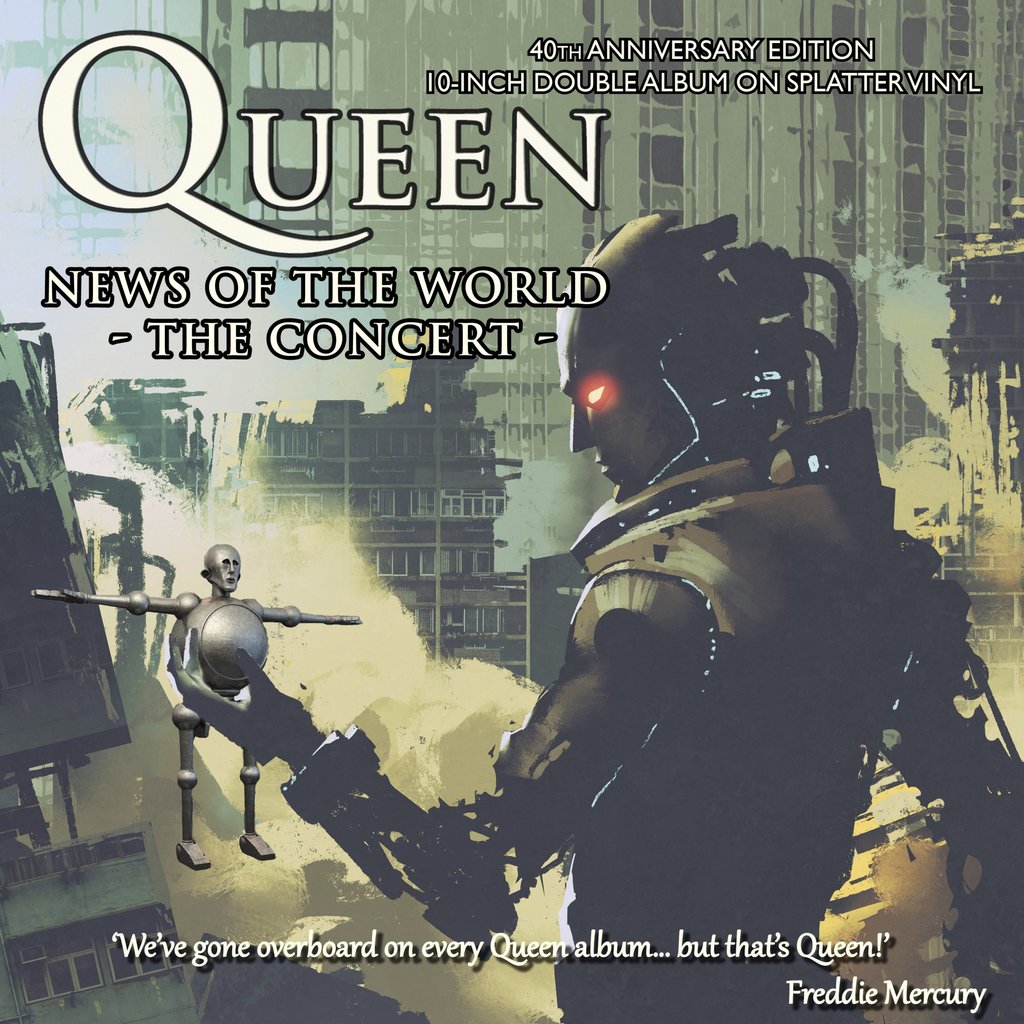 Front cover