Label:
Coda Publishing.
Country:
Europe.
Released:
29th. March 2021.
Recorded:
Yoyogi National Gymnasium, Tokyo May 11th, 1985. (Pro-rec).
Sound:
Excellent professional recording . This concert was also filmed.
Cover:
Picture Disc vinyl LP's.
Comments:
This is actually 3 single picture disc vinyl LP's.
500 numbered copies of each will be released on March 29th. 2021.
Also sold as a triple picture disc set for UK £ 50,- for pre-order.
Have in mind, that this concert is officially released in Japan on VHS video, laser disc, DVD & Blu-Ray.
So far, NO cd or vinyl record has been released officially, but is heavily out on bootlegs in all format.
I have listed the track list as a 3lp, but as mention, the disc's are actually released separate.

Roots:
Well, I'm not sure which source the producer has used. Probably from DVD or Blu-Ray.

SIDE 1
1. Tear It Up
2. Tie Your Mother Down
3. Under Pressure
4. Somebody To Love
5. Killer Queen


SIDE 2
1. Seven Seas Of Rhye
2. Keep Yourself Alive
3. Liar
4. Instrumental Inferno
5. It's A Hard Life

SIDE 3
1. Dragon Attack
2. Now I'm Here
3. Is This The World We Created ?
4. Love Of My Life

SIDE 4
1. Another One Bites The Dust
2. Hammer To Fall
3. Crazy Little Thing Called Love


SIDE 5
1. Bohemian Rhapsody
2. Radio Ga Ga
3. I Want To Break Free



SIDE 6
1. Jailhouse Rock
2. We Will Rock You
3. We Are The Champions
4. God Save The Queen...


SIDE 6
1. Jailhouse Rock
2. We Will Rock You 3. We Are The Champions 4. God Save The Queen



Back to bootleg vinyl Back to MAIN PAGE

From CODA page.
TRIPLE PICTURE DISC SET Limited To Just 500 Numbered Editions!

This is the powerful record of the legendary broadcast by Queen performing in concert on 11th May 1985 at the Yoyogi National Gymnasium, Japan split across three limited edition picture discs presented in a deluxe collector's edition slipcase. The concert took place in the final run of Queen shows during the worldwide tour in support of the album The Works.

Includes:
- Documentary Film: One Vision
- Full-length E-Book

QUEEN THE WORKS IN CONCERT The Works is the eleventh studio album by Queen. It was released on 27 February 1984. After the synth-heavy Hot Space (1982), the album saw the re-emergence of Brian May and Roger Taylor's rock sound, while still incorporating the early 80s retro futuristic electronic music tinge, favored by Freddie Mercury, and the New York funk scene influences favored by John Deacon.

Recorded at the Record Plant Studios in Los Angeles, California and Musicland Studios in Munich, Germany from August 1983 to January 1984, the album's title comes from a comment Roger Taylor made as recording began – "Let's give them the works!" Roger's grand plan for the music was appreciated by many critics Rolling Stone's Parke Puterbaugh described The Works as their "first real album in some time" and "a royal feast of hard rock".

In response to the ban of the music video for I Want to Break Free in the United States, the band decided not to tour in North America and thereby lost the opportunity for another tilt at the top spot in US sales charts. However, Queen did travel to Japan to perform for their wildly enthusiastic fanbase. This is the powerful record of the live broadcast from the only night Queen played at the Yoyogi National Gymnasium in 1985. The show was performed towards the end of The Works Tour. The set from this tour involved multiple levels based on a scene from Fritz Lang's Metropolis with huge rotating cogs backed by a brightly lit cityscape.

As a result of this extensive touring activity sales around the world (especially Europe) were very strong indeed. Despite failing to reach #1, it spent 94 weeks on the UK Albums Chart, the longest for a Queen studio album. The Works has since sold over 6 million copies worldwide.

Radio Ga Ga is the opener on The Works album, it was written and composed at the keyboard by Roger Taylor after he heard his 3-year-old son Felix say "radio ca ca".

For the concert tour set Queen decided to include the third track from The Works, that song was It's a Hard Life which was written by Freddie Mercury. Brian May and Roger Taylor have acclaimed the track as one of their favorite songs composed by Freddie Mercury, although Taylor admitted his vast displeasure with the video. Brian May contributed with some of the lyrics, and the intro was based on Ruggiero Leoncavallo's "Vesti la giubba", an aria from his opera Pagliacci. Freddie Mercury played piano and performed most of the vocals, he also requested the scales Brian should use for the solo, described by Brian May in the guitar program Star Licks as very "Bohemian Rhapsody-esque".

Also featured in the live concert set was the sixth track from the album was I Want To Break Free which was written by John Deacon. This pop song is best known because of its video, featuring all four Queen members cross-dressed as women, in a parody of the British soap opera Coronation Street. The idea for the clip was Taylor's. Mercury commented that 'Everybody ran into their frocks'. Deacon, the song's author, insisted he didn't want a guitar solo on the track so a synth solo was played by Mandel – live, however, May played the solo on guitar.

Hammer to Fall, was the third track from the new album to be included in the set and is another of Brian May's rock songs. The song harks back to Queen's old sound, with a song being built around a hard angular and muscular riff. As you will notice Live versions were performed at a considerably faster tempo than the studio version. Most of vocal harmonies on the album were recorded by May himself, particularly in the bridge, except for the lyric "oh no" which is Taylor. The song features Mercury on lead vocals, doing a call and response with May who sings the chorus. Hammer to Fall quickly became a concert favorite, and was the third song the band performed at Live Aid in 1985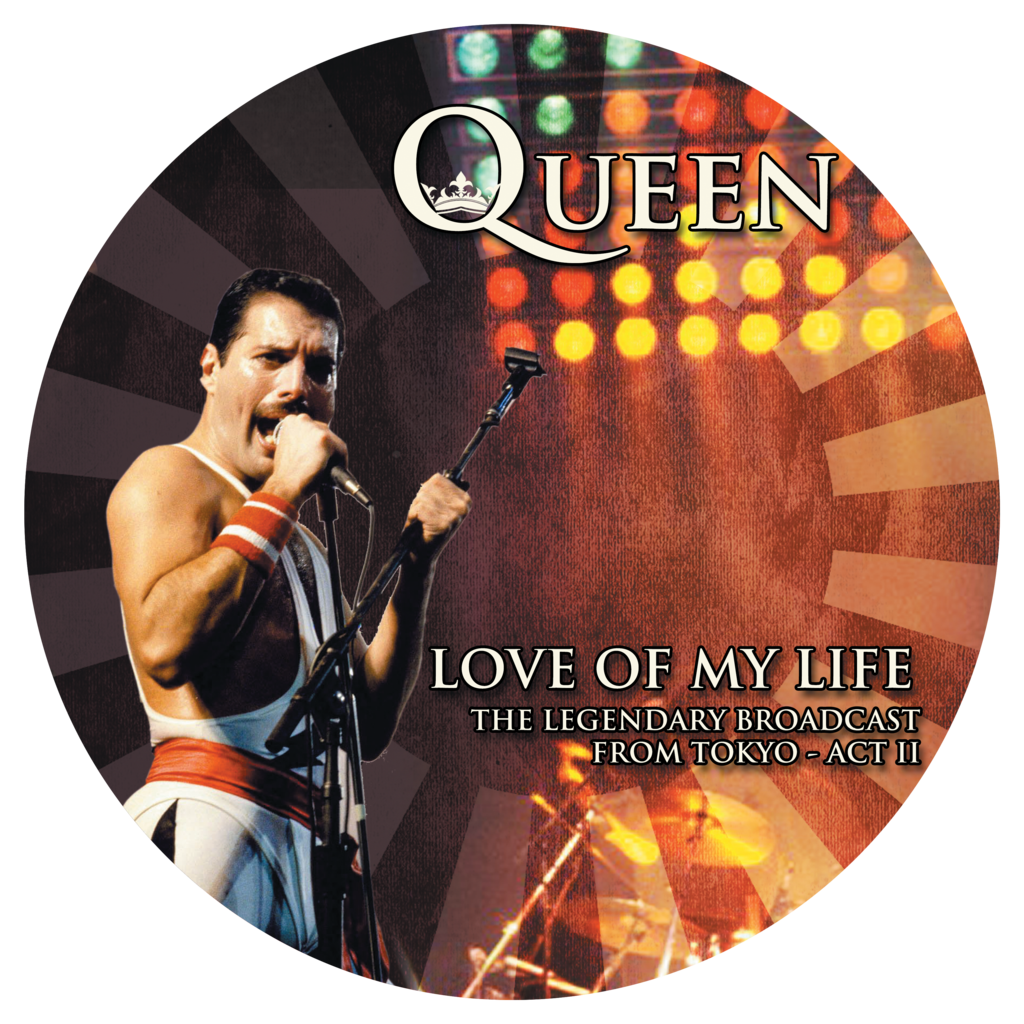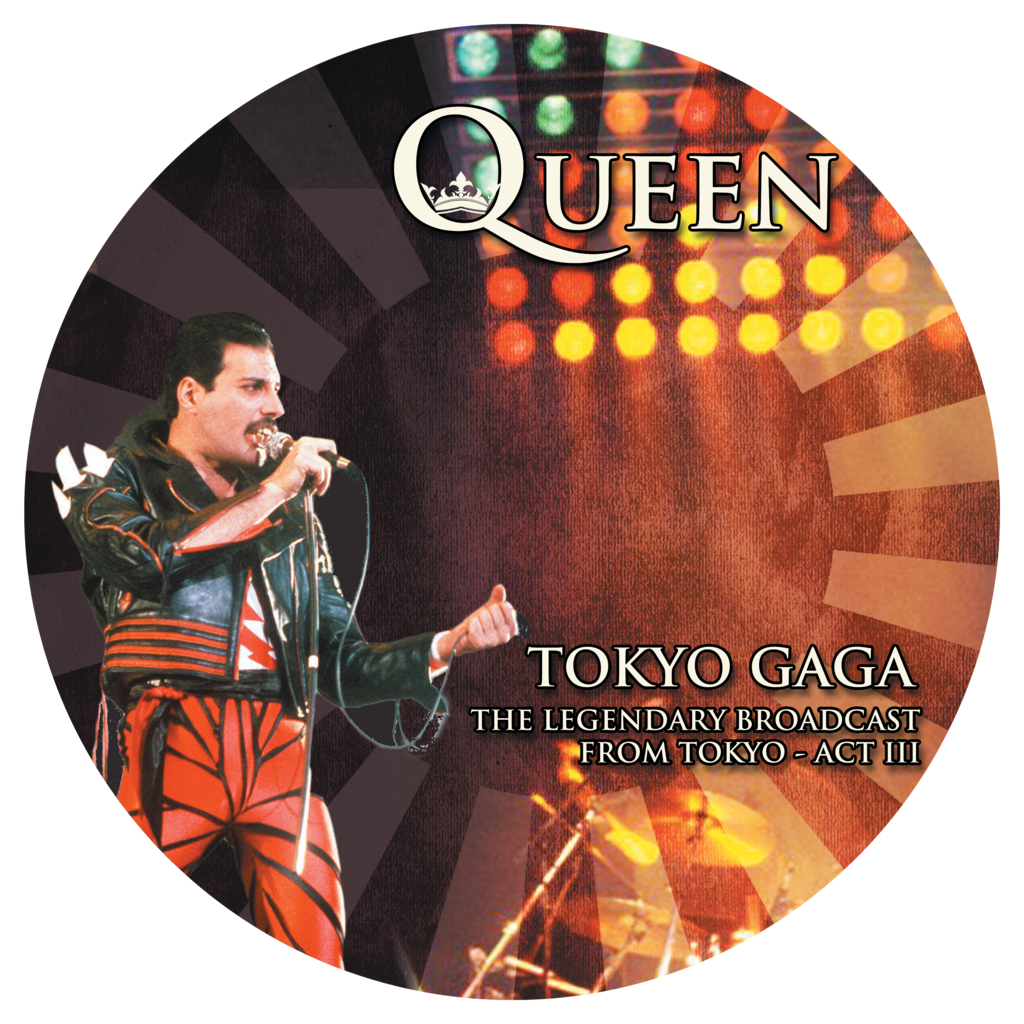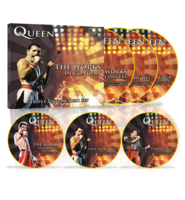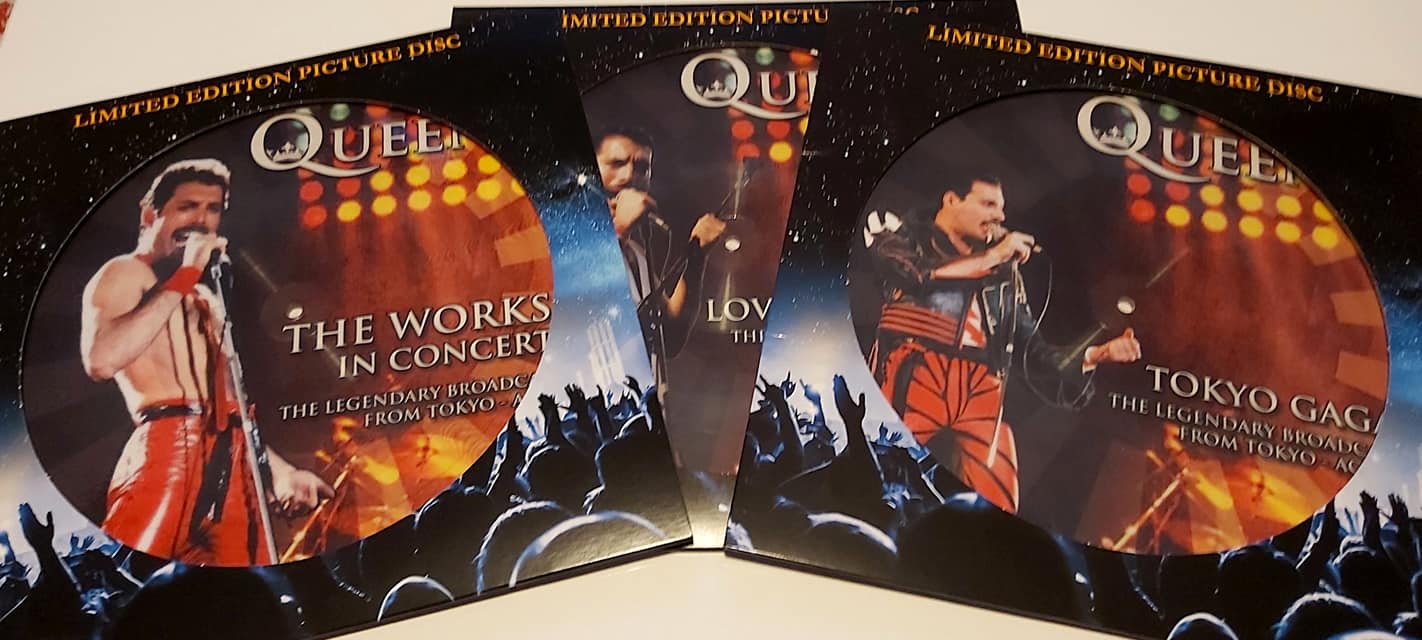 Single LP releasing's.


Photo from facebook: Queen Unofficial Live Vinyl