QUEEN fan club convention 2006


This was my 17th. Queen convention in UK. As last year, held in Prestatyn, North Wales.

I must say I had a bit mixed feelings this year, since the fan club has closed their office. But, the fan club
has NOT closed down. NO no..
Things has just to be changed. Today it's more difficult to run a fan club with charge, since now fans can get all information,
photos etc.. for free from internet.
Anyway, to write a short conclusion. This years fan club turned out to be one of the BEST one for me, and my friends.
I'm travelling with 2 best friends from Bristol.
The entertainment was of HIGH quality. Will not be easy to 'over run' this show's next year.
On Friday we had 'The Queens'. Actually a ordinary cover band. But, much better than ordinary disco.
They did a mixed set.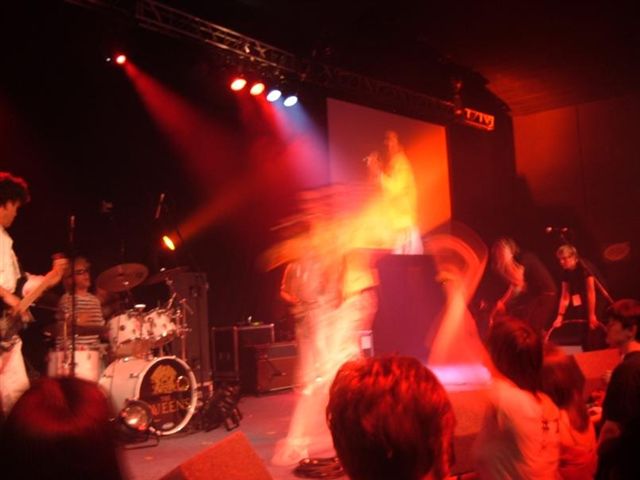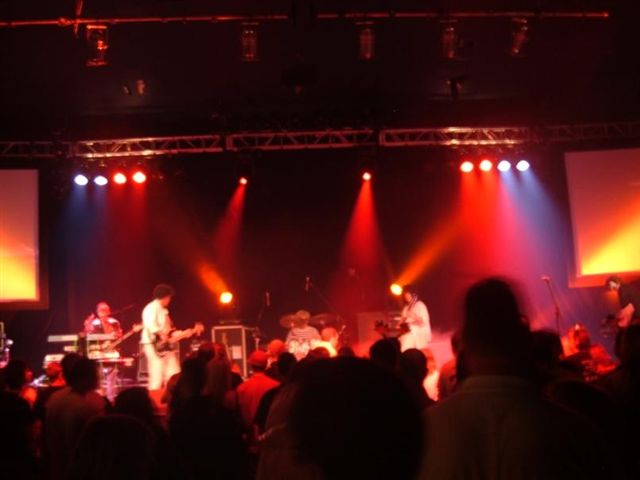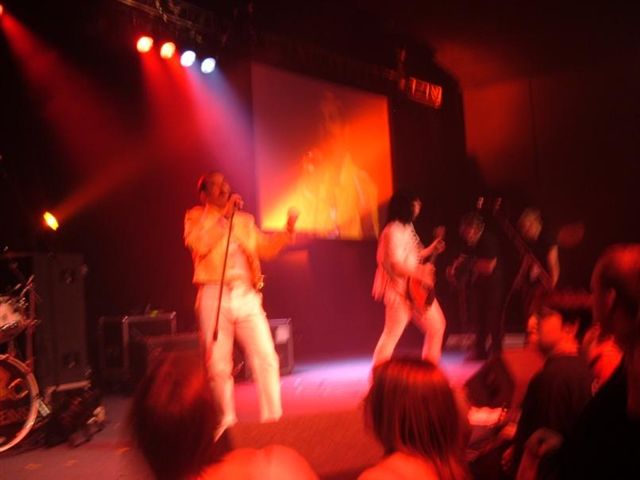 On Saturday we had the BRILLIANT Argentina band 'Dios Salve a la Reina' ('God Save The Queen').
The vocalist is so look-alike Freddie, that's cared. It's the most close up to QUEEN you can come.
They all dressed like QUEEN, and playing so well, so it's like to see QUEEN again.

They did a show based on 'Hot Space' gig including tracks from 'The Game' show.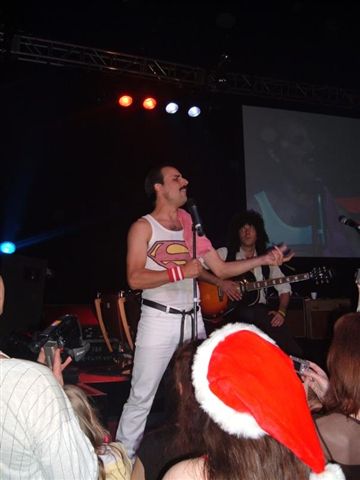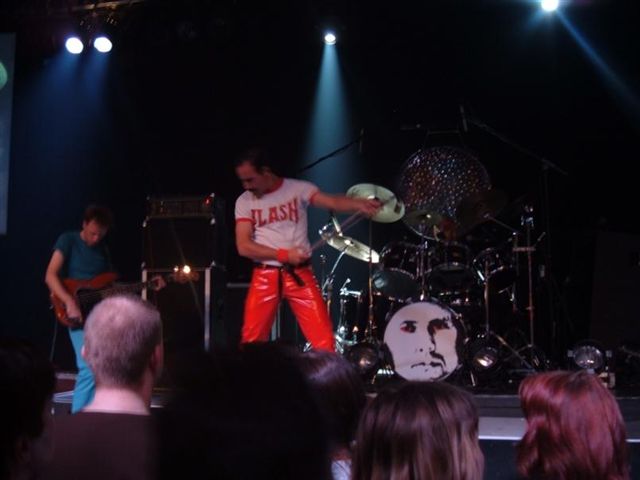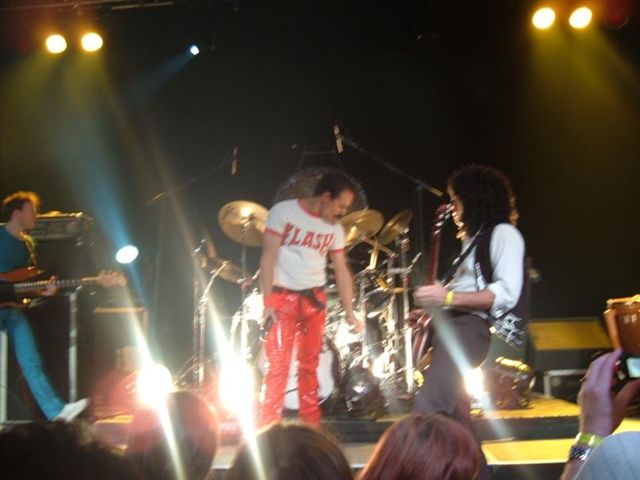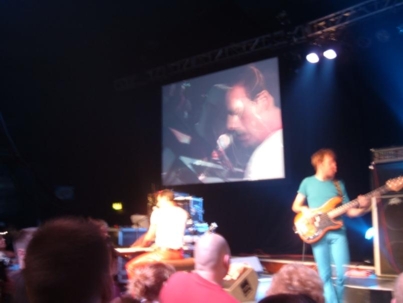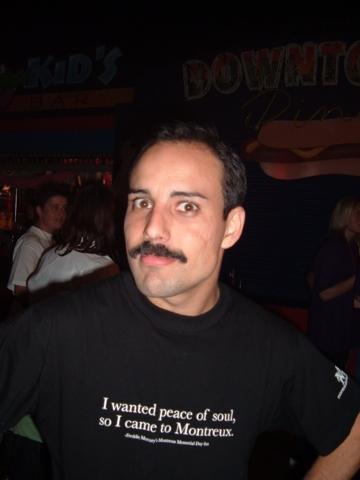 On Sunday we got 'MayQueen' from Germany. I've seen them before, and was a bit afraid to get a ordinary
cover band set, based on the 80ies. BUT, I took WRONG. They have changed their set dramatically since last time.
They started with 'A Kind Of Magic', and 3-4 other Queen tracks. Then they got acoustic with a guest on acoustic guitar.
They played 'Love Of My life', 'Dreamers Ball', '39', and one or two tracks more. Can't remember exactly.
Than the guest leave stage. They did some Freddie solo (GREAT !!!), and than a beautiful female opera diva entered
the stage, and we got a FANTASTIC set of Freddie & Monserrat songs. Inc. Barcelona, Guide Me Home & How Can I Go On.
Both, the 'MayQueen' vocalist & this lady has excellent vocal wide.

Beside Jeff Scott Soto's http://www.jeffscottsoto.com/ concert's in 2003 & 2004 which was GREAT !, this MayQueen show is one of
the BEST I've seen at all the conventions I have been at. Specially because of the tracks they choiced.

There have been EXCELLENT bands before. But, I don't make judgment between them. I only look at them separately.
Which track they are played, and stage performance. This year's entertainment will be difficult to over-run.

I'm afraid I don't have photos of the Sunday show. (dammed).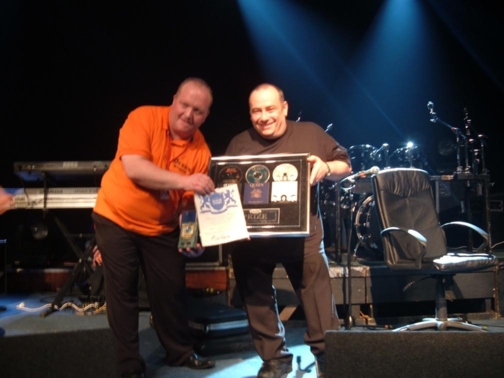 Jim Stevenson, this years MASTERMIND winner.


GREG BROOKS session

On Sunday we got a interested session with Queen archivist Greg Brooks.
First he told that the archive box set, or whatever you will call it, is on hold until 2009. That means it's NOT sure it will be released anything, from the archive that year. It's just means, Queen production will might have a look on archive stuff at that time. And see if they can make a decision to release something from it.
Well, he play some studio session (demo) recordings from the archive, from track which is released. NO unreleased track was played.
(I mean, he played un-used parts, early take, out-take versions etc from released tracks).

- Somebody To Love Studio 'live' take when Freddie missed on the piano. No vocal on this take. About 4 minute.
- Tie Your Mother Down Multi track. Early demo take with 'guide vocal' by Brian to use for Freddie.
Greg explain to us, that sometimes they find multi track tapes, which including guide vocal to use for the lead vocal.
Brian write this track, and want to tell Freddie how he want the vocal part to sounded.
- Back Chat About 2 minute was played. This take including guitar solo.

- Don't Stop Me Now Take with piano, bass & drums. No guitar or vocals. Just a early recording of the tracks.

- I Go Crazy From 'Hot Space' recording session in Munich. Actually a 'live jam' take. No vocal.

- Pain Is So Close To Pleasure Demo version of the track. Similar to the original version.

- Let Me Entertain You Early demo take with lyric to 'We Are The Champions' ! singing at the end of the track.

- One Vision Early take of the song. Actually a 'working' take, to use for the band, to make a final version.
Greg call it a "Raw version" of the song.

This was the track he played for us in 2006. Thanks a lot.

After there was a question part.
I didn't write down all this, but I do note some interested.

Greg told us he have found a unreleased QUEEN version of the track LET ME IN YOUR HEART AGAIN.
Probably written by Brian, since Anita Dobson has a version of this song on her solo album.
BUT, the version which is in the archive is by QUEEN. Freddie on vocal.
Greg told us, it sound FANTASTIC. Not just a un-finish version. Oh no, it's a complete 'High technical quality' recording.
All in all, ready for release.

There is planed a competition CD / vinyl?? release later this year, with singles, b-side etc... Not so much info was given this time.
Probably like the Beatles did some year ago. No. 1 singles etc... But, b-side etc also included. I'm not sure. Only thing is that we
have it all before. Let's hope a 'new' track will be added. What about QUEEN version of "There Must Be More To Life Than This".
This Freddie track ARE in the Queen archive. We'll see later on what's come out.

LIVE concert releasing. DVD etc... Nothing new right now. Queen & Paul Rodgers is just released. So therefore.... we must wait.....


Queen's first manager, KEN TESTI was with us this year to.
He was asked the following question: - Was Queen's very FIRST concert in 1970 billed as SMILE ?. Rumours has been around stated this.
Ken told us he remember very well this early time. He guaranty all of us, that the first concert at City Hall in Cornwall, was
under the name QUEEN. He is 100% sure of this. So QUEEN was the name from the very first date.

BACK TO MAIN PAGE