The Norwegian 'We Will Rock You" musical was on stage in OSLO for some years ago.
The theme did a live promo 'on stage' performance outdoor in the Oslo town. It was broadcasted on Norwegian NRK television.
Queen songs was performed by the actors. You can watch it all here

Check out QUEENONLINE for latest officially news on the Queen front.

QUEEN + Adam Lambert released officially in JAPAN ONLY on Dec. 20th. 2016, a special limited edition multi-format release
from the concert at Marine Stadium, Chiba; Japan 17th August 2014.
Release formats:
DVD /Blu-ray / DVD+Live CD / Blu-ray+Live CD / DVD or Blu-ray, Live CD +T-shirt / Super Deluxe Box set (including DVD or Blu-ray, Live CD, 2LP, Tshirt, Tote Bag+Photo Book)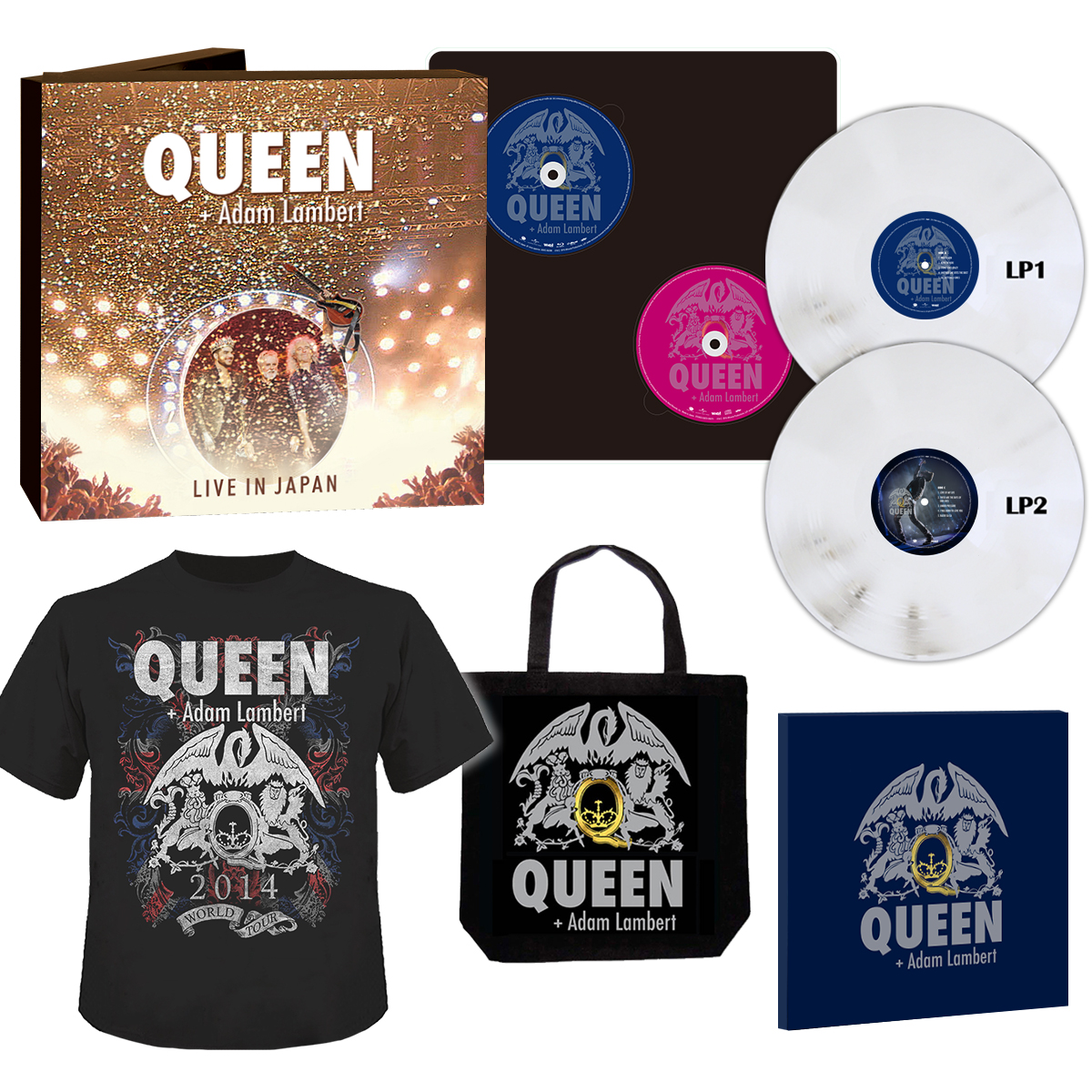 You can find more info here on QUEEN's officially page.



Last released QUEEN bootlegs


Updateed bootlegs

February

2018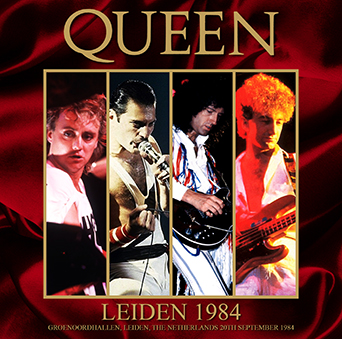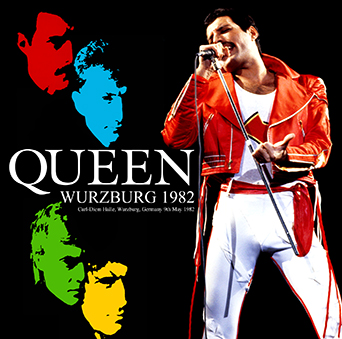 - Leiden 1984 2cdr (Uxbridge 782) Live in Leiden, Holland Septmber 20th. 1984.
-Wurzburg 1982 2cdr (Uxbridge 781) Live in Wurzburg, Germany May 9th. 1982.



Updateed bootlegs

January

201
8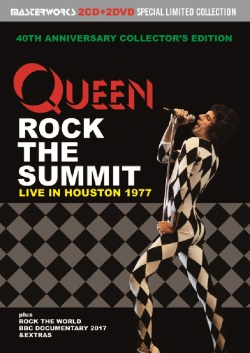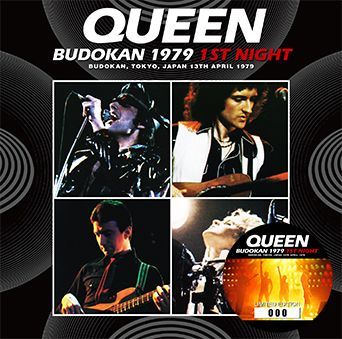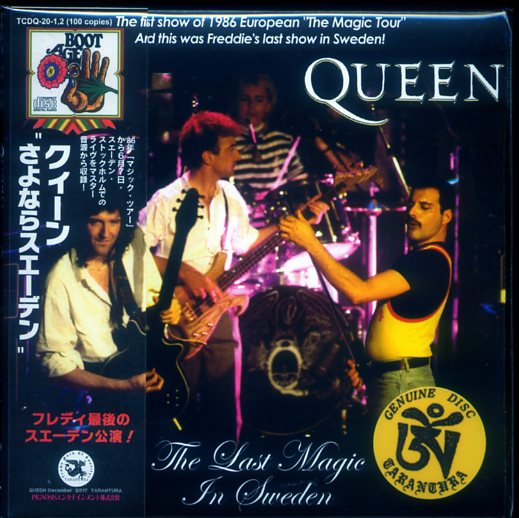 - Rock The Summit

2cd & 2dvd

(

Master Works

) Live in Houston U.S.A. Dec. 11th. 1977.
- Budokan 1979 First Night

2cd

(Wardour 265) Live Budokan Hall, Tokyo Japan April 13th. 1979.

- The Last Magic In Sweden

2cd

(Tarantura) Råsunda Stadium, Stockholm Sweden June 7th. 1986.
Updateed bootlegs

Dccember

2017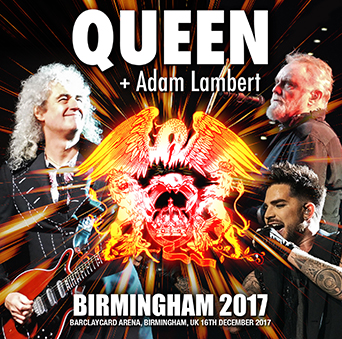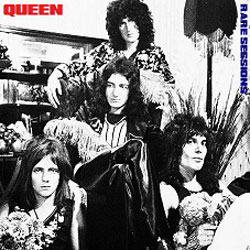 - QAL Birmingham 2017

2cdr

(Uxbridge) Live Birmingham, UK December 16th. 2017.
- Rare Sessions

1cdr

(WR 1024) BBC sessions and more.

- We Will Rock Rio

4cd

(Coda) Various live 77, 81 & 85.
-We Will Rock Rio

1lp

(Coda) Live Rio, Brazil January 1985.
Updateed bootlegs

November

2017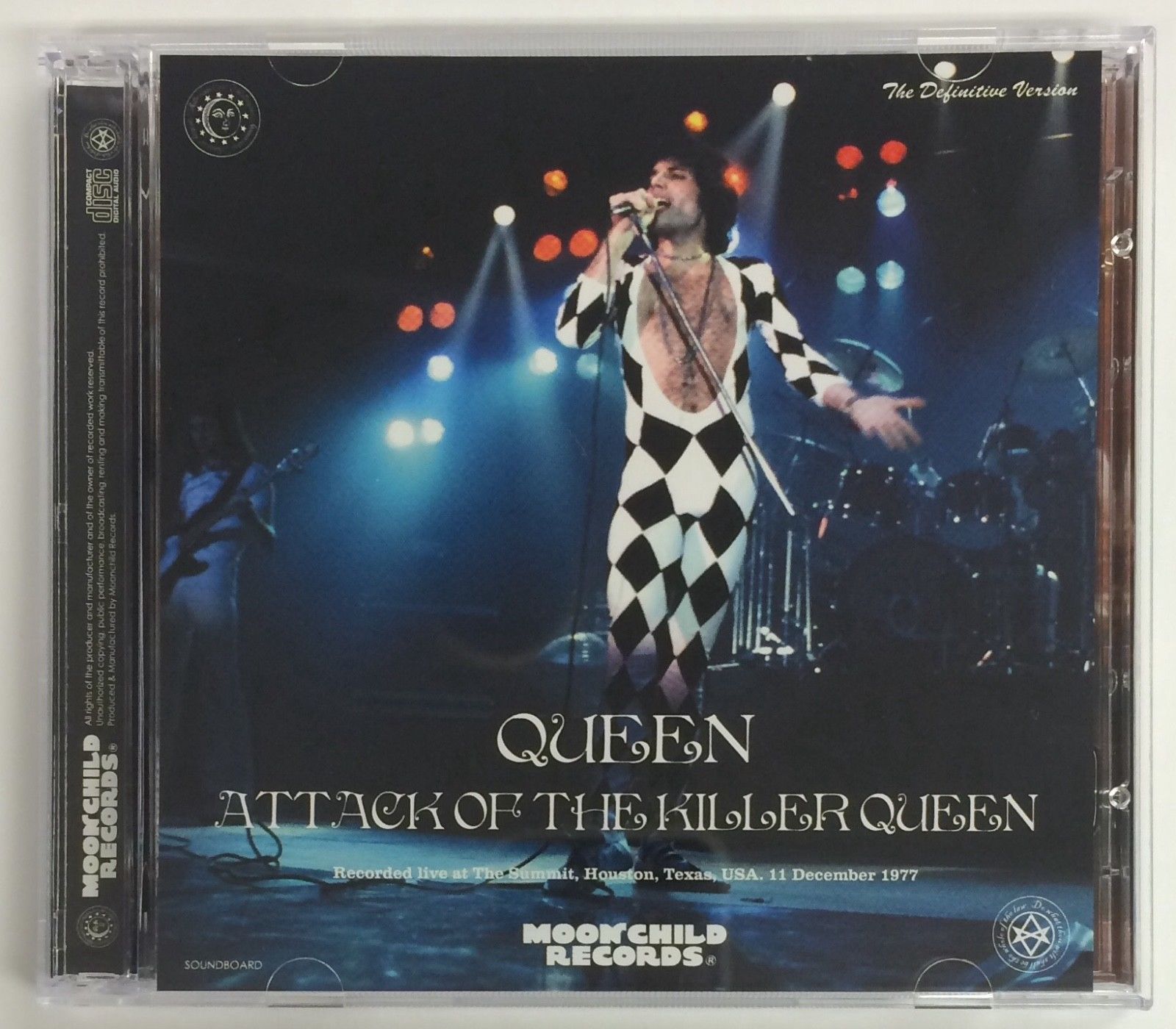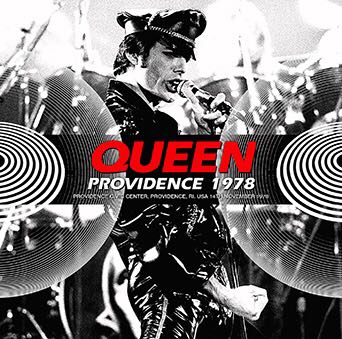 - Attack Of The Killer Queen

2cd

(Moonchild Rec) Houston 1977 (Soundboard)
- Providence 1978

2cdr

(Uxbridge 758) Providence, Rhode Island. USA 14th November 1978
Updateed bootlegs

October

2017
This is some titles I have
found on the net, or bought for my own collection.
More vinyl bootlg has seen daylights. Mostly limited editions.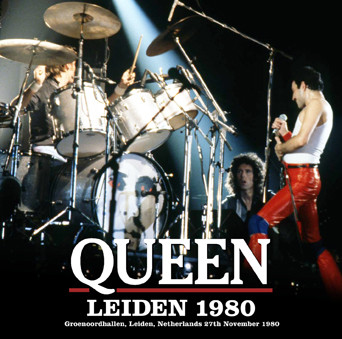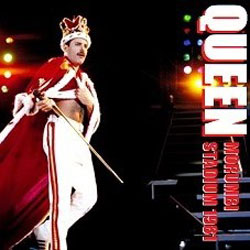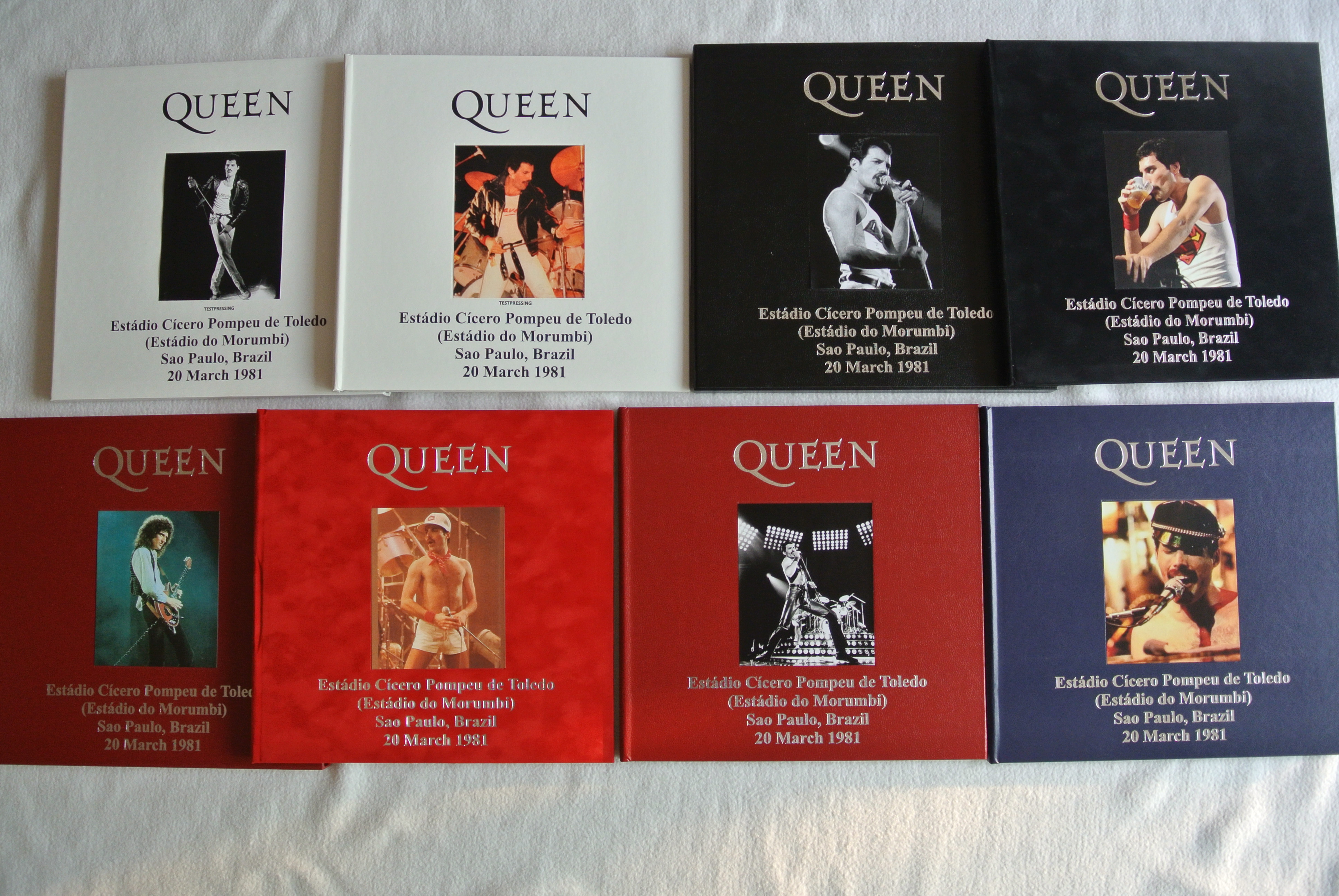 - Leiden 1980

2cdr

(Uxbridge 741) Leiden, Holland Nov. 27th. 1980.
- Morumbi Stadium 1981

1cdr

(WR 1009) Live Sao Paulo, Brazil March 20th. 1981.
- Modern Times Rock'n Roll

2lp

(Casino Records) Live USA, March 7th.1975.
- Estadio Cicero Pompeu De Toledo 1981

2lp

(TBP 061/ 062) Sao Paulo, Brazil March 20th. 1981.

Updateed bootlegs

September

2017
Five
titles has seen daylight in the last weeks, well those five I know about. All from Japan.
Breakdown label released Milan 84 show. September 14th. (the first show).
Japanes Wardour label has released

3 titles so far this month. Buenos Aires 81, Tokyo 79 & a

2

cd with the Nagoya concert in Japan 1975. first time out on bootleg.
Another Japanese label
Uxbridge has released a 6 cdr box with the all the 3 gigs at Madison Square Garden in New York, September1980.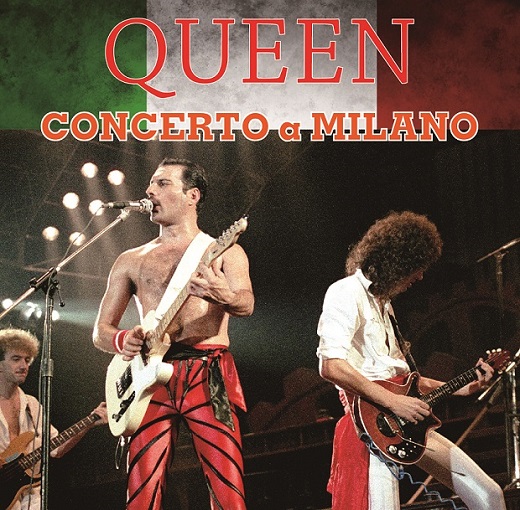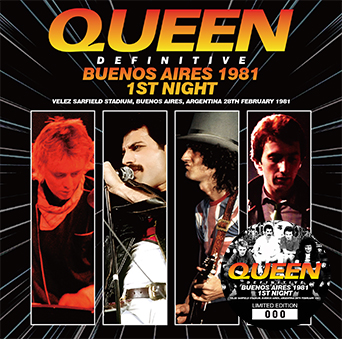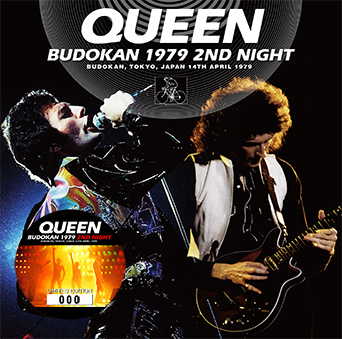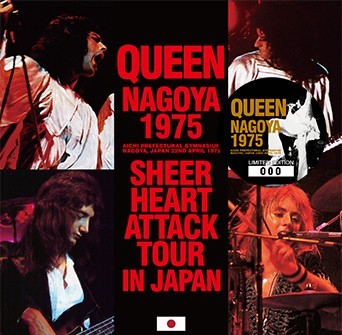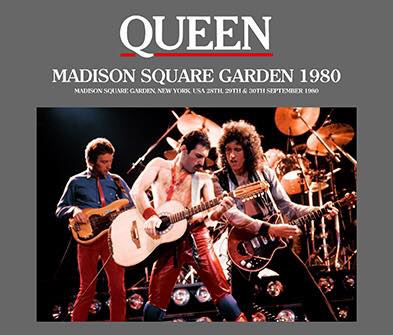 - Concerto a Milano
2cdr
(Breakdown) Live in Milan, Italy September 1984.
- Buenos Aires 1981 1st Night
2cd
(Wardour) Live Buenos Aires, Argentina Feb. 28th. 1081.
- Budokan 1979 2nd Night
2cd
(Wardour) Live Budokan, Tokyo, Japan April 14th. 1979.
- Nagoya 1975
2cd
(Wardour) Live Aichi Prefectural Gymnasium, Nagoya, Japan on April 22nd, 1975.
- Madsion Square Garden 1980
6cdr
(Uxbridge) Live at Madison Suare Garden, 3 gigs from Sept. 1980.

Updateed bootlegs August 2017
Japanes Tarantura label has released a 4cd box with the 2 Osaka shows on March 29th. 76. Both new tape source from Mr. Peach recordings.
Another Japanese label Wardour has re-released the Houston 77 show on 2cd & 1dvd, claimed to be an ultimat upgrade in stereo . Possible true.


But keep in mind that Queen has suggested that they will publish a 40th anniversary box, with

"News Of The World"

album

+ bonus tracks,

along with concert recording

on cd & dvd's

.


It would have been great to get a proper release of this Housten 77 show.

It

'

s currently uncertain what this jubilee box will contain.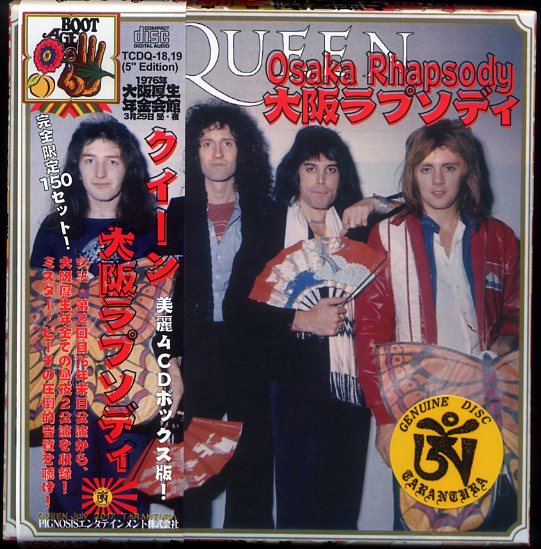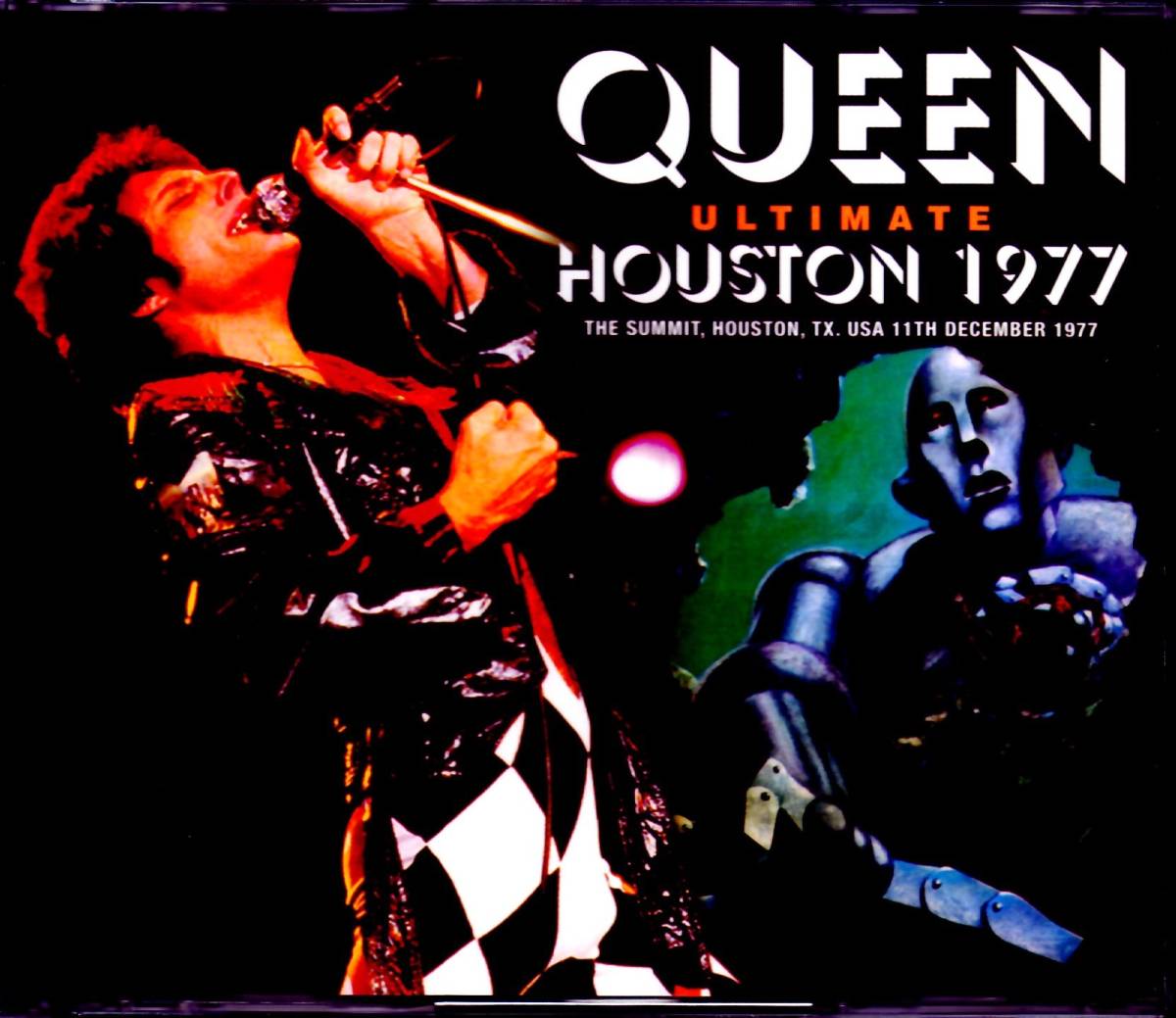 - Osaka Rhapsody
4cd
(Tarantura) LiveOsaka, Japan March 29th. 1976. Queen did 2 shows on this date.
- Ultimate Houston 1977
2cd & 1dvd
(Wardour) Live Houston, USA Dec. 11t. 1977.
Updated bootlegs
Ju
ly
201
7

The Japanese DVDR label 'Northen Disc' has released a
handfull of dvdr bootlegs from the 2017 tour with Adam LAmbert.
Actually more than less every gigs are audience filmed, and made available on bootleg marked.
You can find some of them listed on my

QUEEN + Adam Lambert main page . (not complet).
Japanese label Tarantura has released an alternate recording from Queen's show at the Tokyo Budokan on the 1st of May, 1975.
The full show on 2 CDs, taped by 'Aquarius'.
The European vinyl label 'True Bootleg Production' has released a new Queen 2lp

from the show in Cologne 1974

.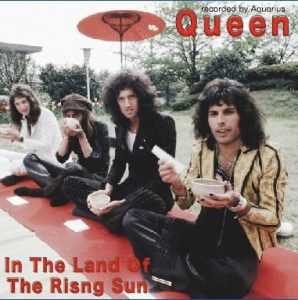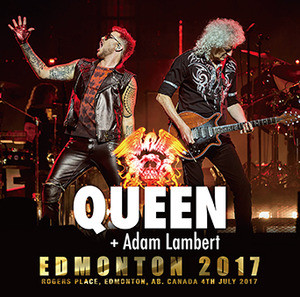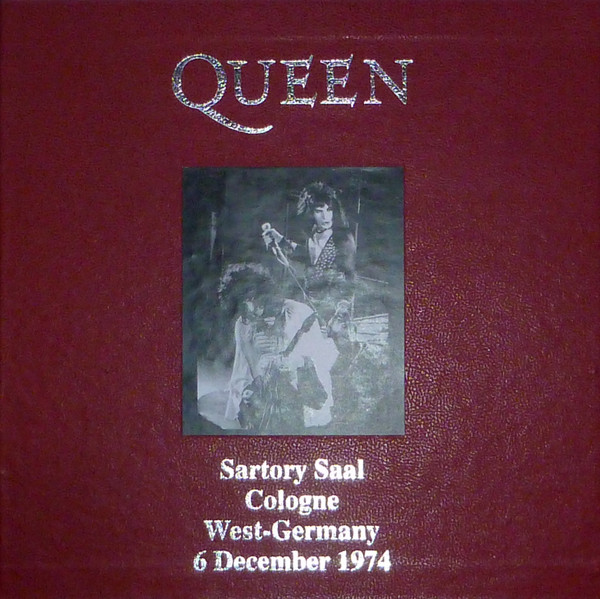 - In The Land Of The Rising Sun
2cd
(Tarantura) Bodokan Hall, Tokyo Japan May1st. 1975. Another 'new' complete tape source.

- QAL Edmonton 2017

2cdr

(Uxbridge 695)

Live at Rogers Place, Edmonton, AB. Canada 4th July 2017
- Sartory Saal, Cologne Germany 74
2lp
(TBP) Live Cologne Dec 6th. 1974
Updated bootlegs
June
201
7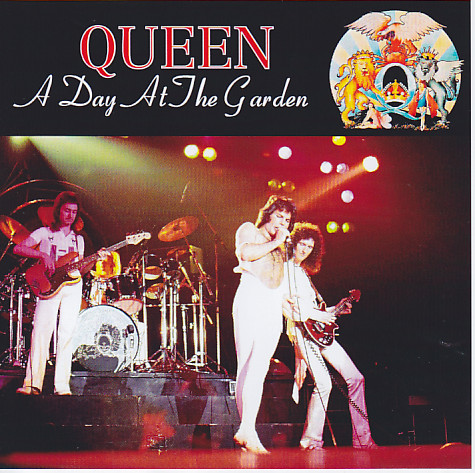 - A Day At The Garden

2cdr

(Breakdown
692) Live at MSG, New York, US Feb. 5th. 77
Updated bootlegs

May & April

201

7
Japanese label Wardour har released for 2nd time, the 'Magic Tour' opening show from in Stockholm, Sweden.
Uxbridge label released a 2cdr from the gig in Milwaukee, USA on March 2nd. 1976
I have found some vinyl albums, which is new to me. Not so sure the time of releaseing, orr other information.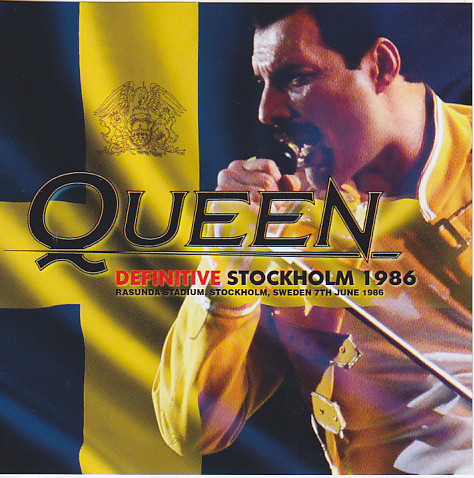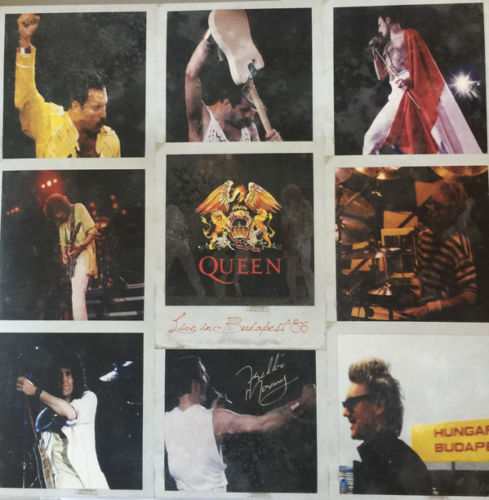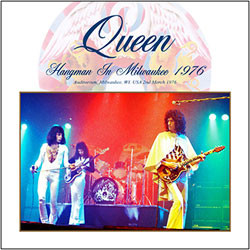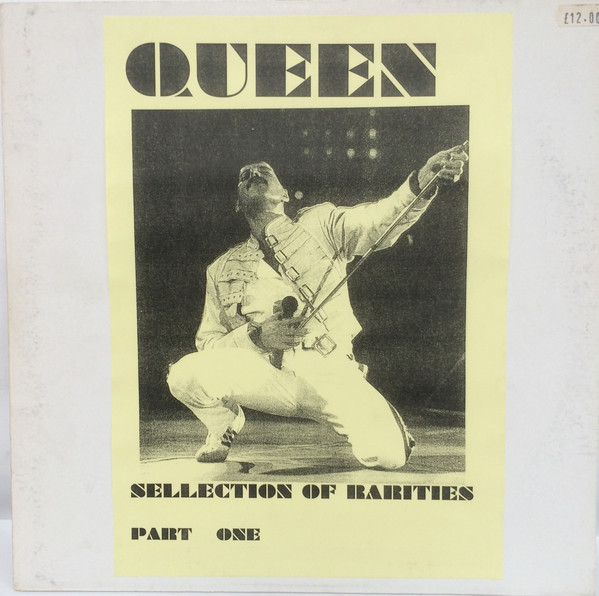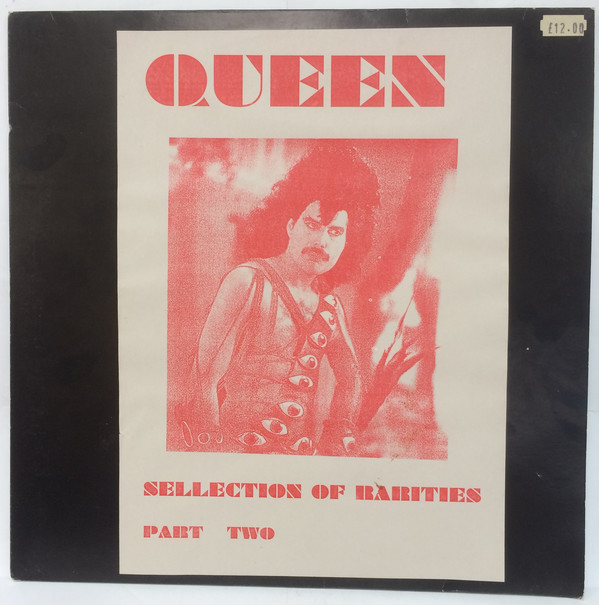 - Definitive Stockholm 1986

2cd

(Wardour 231) Live Stockholm, Sweden June 7th. This is supposedly an upgrade release.
- Live In Budapest 86

2lp

(MGC 21381971) Budapest 1986.
- Hangman In Milwaukee 1976

2cdr

(Uxbridge 653) Live Milwaukee, WI. USA on 2nd March 1976.
- Selection Of Rarities Part One

1lp


- Selection Of Rarities Part Two

1lp




Updated bootlegs

March

201

7

Japanese 'Breakdown' cdr label
has released a 'never before released' concert on a 2cdr.
The gig in Detroit on Nov. 18th. has just been out for first time. I've read the quality is ok.
Japanese label 'Tarantura' has re-released Young Nobles of Rock 2CD for 3rd. time. Released first time
in 2007. Re-released 3 times thereafter in 09, 13 & 17.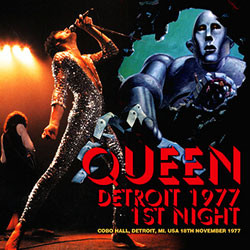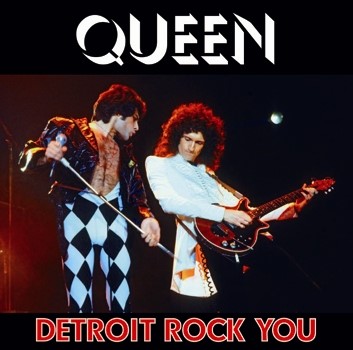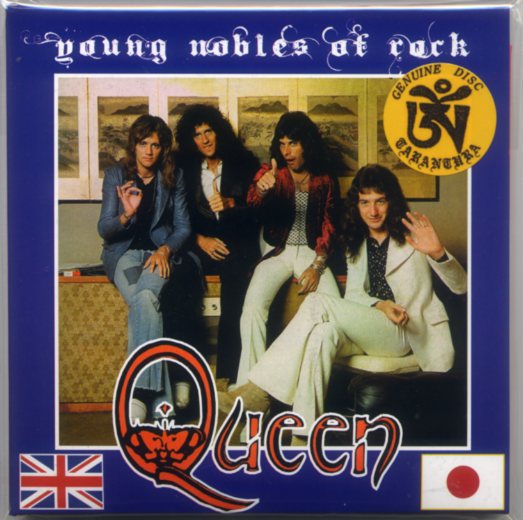 - Detroit 1977 First Night

2cdr

(Uxbridge 646) Live At Cobo Arena, Detroit, Michihan November 18th 1977
- Detroit Rock You

2cdr

(Breakdown 681)) Live At Cobo Arena, Detroit, Michihan November 18th 1977
- Young Nobles Of Rock

2cd

(Tarantura)

4th. release.

Live Bodokan Hall, Tokyo Japan May 1st. 1975



Updated bootlegs

Februar

201

7
-Knebwort Park 1986

3lp

(TBP) Knebwort Park, Stevenage UK August 9th 1986
- Live In Japan

1dvd

+

2cdr

Live Japan Nov. 3rd. 1982. (

2cdr

bonus disc, enclosed with some of the dvd's)
- Live In Rio

1dvd

(+

2dvdr

bonus disc's, enclosed with some of the dvd's)



GO HERE for pre-bootleg information
Bootleg NEWS

Concert news

Concert list

Want list

Trade list

LINKS

Pre-info




Bootleg cd

Pro-CDR bootlegs

Bootleg vinyl

Bootleg CD solo

Bootleg DVD

QUEEN + Adam Lambert

QUEEN + Paul Rodgers

Officially live album

Pirate cd

Convention 2006

Concert News