Label:
My Sound IMPO 11
Country:
Europe, but looks like there is at least 2 pressings of this cd.
Released:
Not sure, but sometimes in the 90ies. (92 - ?)
Recorded:
Track 1-4, BBC session 1977. I guess with audience overdubs.
Track 5-17, Hammersmith Odeon, London England December 24th. 1975. BBC in concert.
Sound:
Excellent BBC recording.
Comments:
European production. I will guess Italy. Looks like there is at least 2 pressings of this bootleg cd.
One pressing has back cover in Japanese text. I'm not sure of OBI is included on all copies.
The title on this cd is actually not correct with live in Middlesex, UK Oct. 78. Total FAKE info.

Not so interested CD. Even when it was released. Made out to make money.
This cd contains 1977 BBC session recording, which now in 2020 is released officially on cd & vinyl by Queen Production. The BBC sessions are available on the release "On Air" 2cd & 3LP.
The Hammersmith Christmas concert is released on CD, 2LP, DVD & Blu-Ray.
Have in mind that on this bootleg cd, it's included just a part of the concert.
I don't have this cd, but as mention above, it's only a cd for bootleg completest.
Roots:
BBC radio broadcast recordings.
Time:
Around 75 minuttes.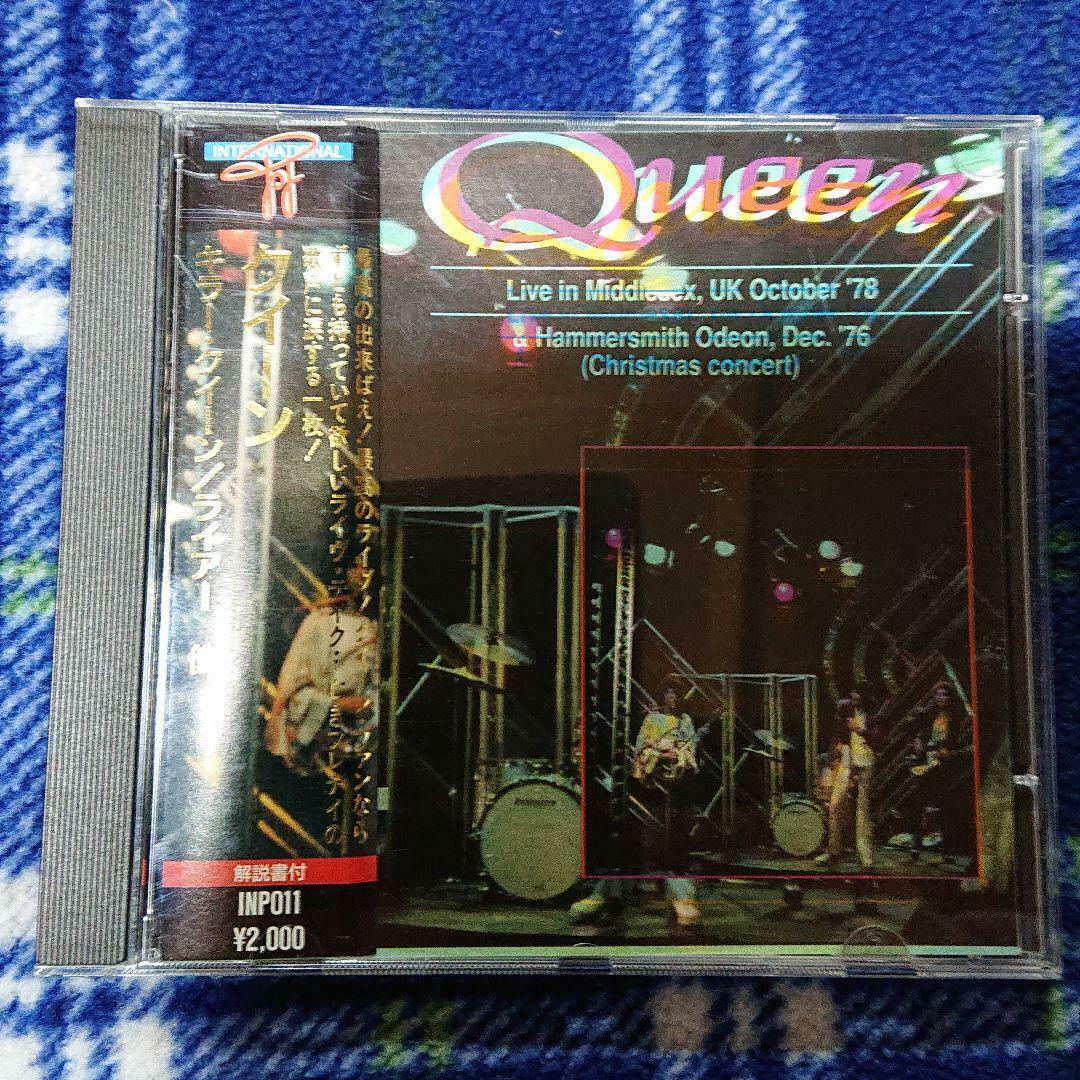 Front cover
CD 1
01 We Will Rock You

(slow & fast version)


02 It's Late
03 My Melancholy Blues
04 Spread Your Wings
05 Now I'm Here
06 Ogre Battle 07 White Queen (As It Began)
08 Medley: Bohemian Rhapsody ~
09 Killer Queen ~
10 The March Of The Black Queen ~
Bohemian Rhapsody

(end 'rock' part)


11 Bring Back That Leroy Brown
12 Keep Yourself Alive
13 Brighton Rock
14 Son And Daughter

(end Part)


15 Liar
16 In The Lap Of The Gods....Revisited
17 See What A Fool I've Been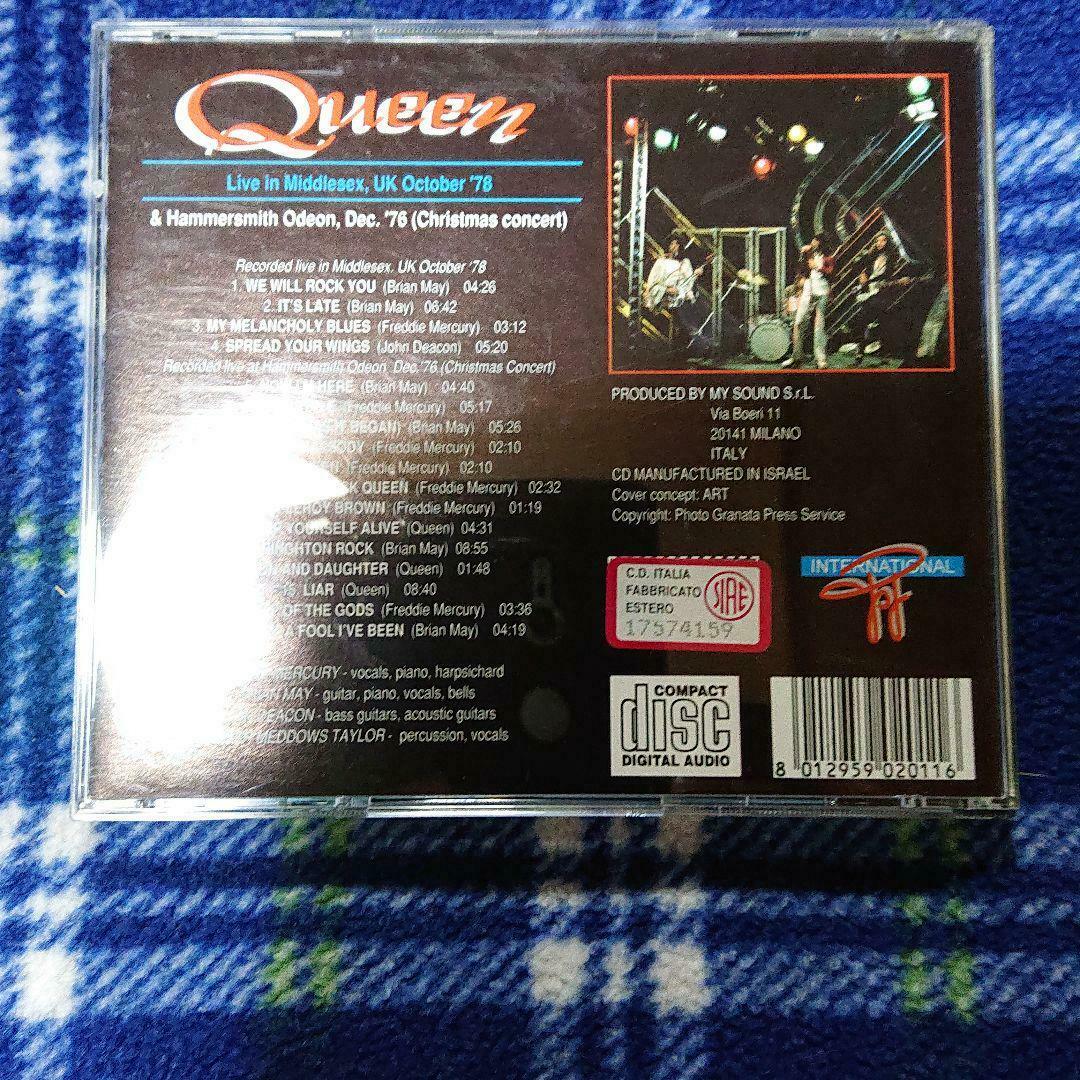 Back cover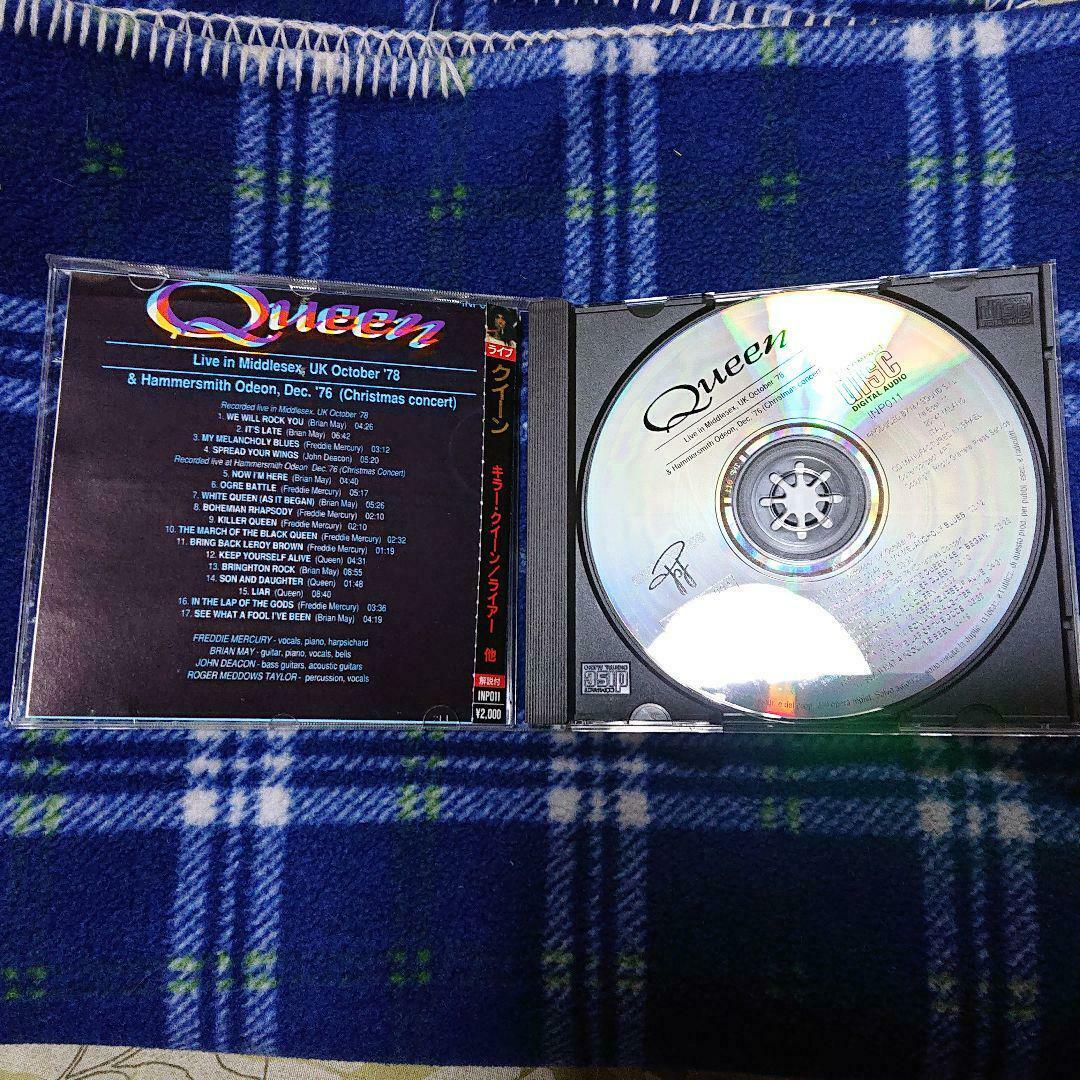 CD with OBI version
--------------------------------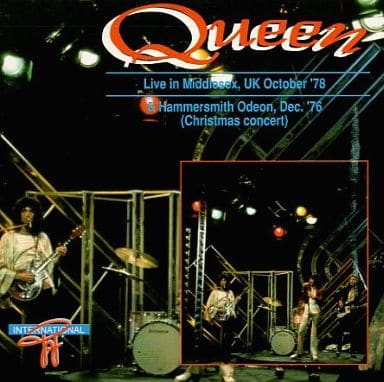 Front cover without OBI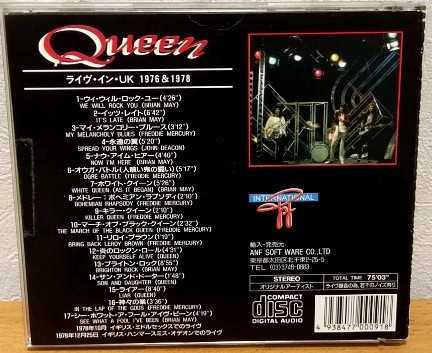 Back cover Japanese text. No OBI