Label:
Golden Rain GRNCD 032
Country:
Japan
Released:
22 November 2019.
Recorded:
Rio De Janeiro, Brazil January 1985.
Sound:
Excellent officially VHS video recording.
Comments:
Queen did 2 concert at the 'Rock In Rio' festival in 1985. Both was pro-filmed and recorded. A one hour VHS video was released worldwide by EMI later that year.
This video, and later also on laser disc, has been the source for a handful of bootlegs released over the years. Well out on cd's, vinyl & DVD's by various bootleg labels.

Concert dates are offen listed as January 11th & 18th, but also as January 12th & 19, since Queen entered the stage after midnight 24.00.
The video/ laser disc seems to be a mix between both dates. even it's say's January 12th. on the back cover.
Roots:
VHS video, but might be from a laser disc release.
Time:
Around 60 min.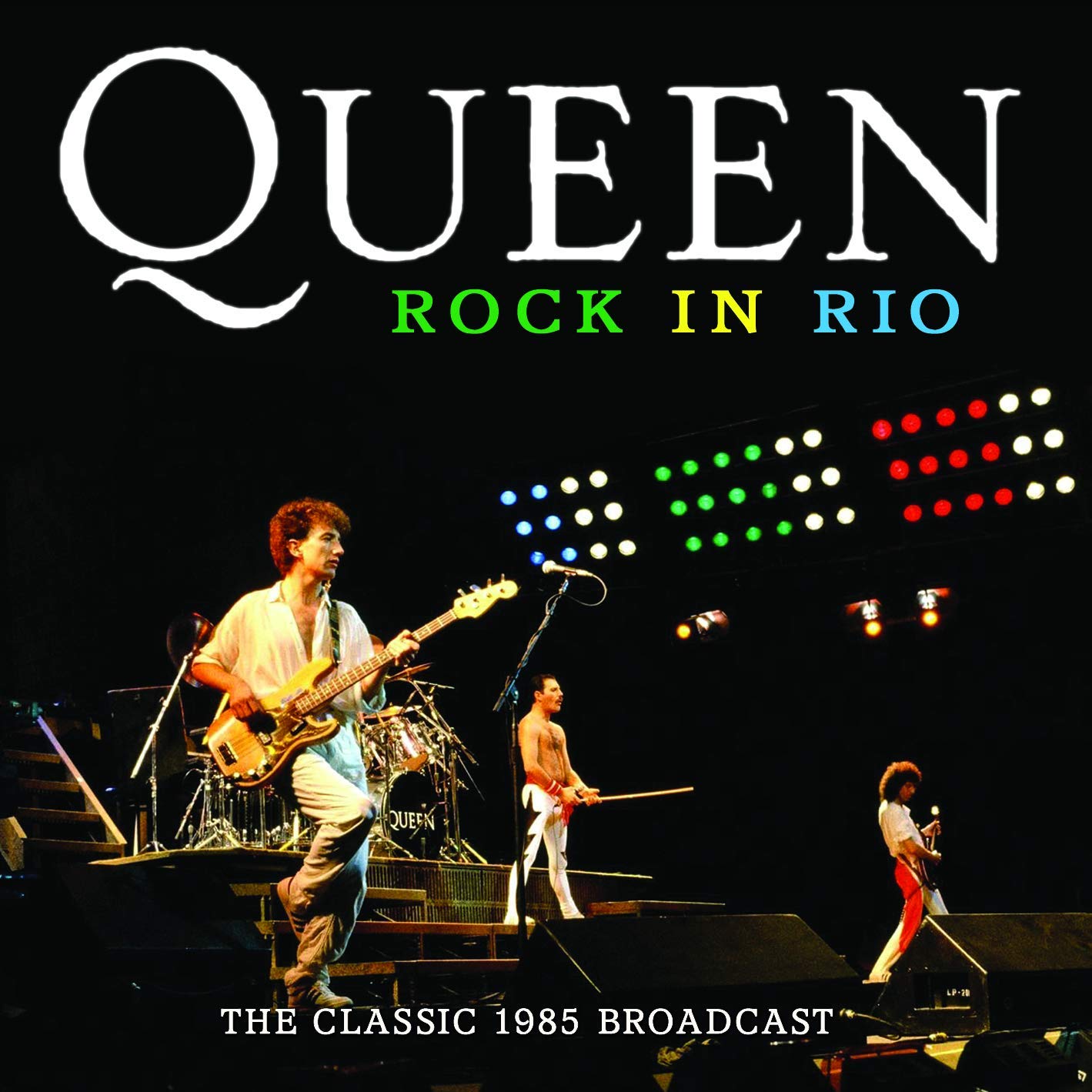 Front cover