SIDE ONE
One Vision
Tie Your Mother Down
In The Lap Of The Gods....revisited
Seven Seas Of Rhye
Tear It Up
A Kind Of Magic
Under Pressure



SIDE TWO
Another One Bites The Dust
Who Wants To Live Forever
I Want To Break Free
Impomtrutu ~
Gimmi Some Lovin'
Now I'm Here




SIDE THREE
Love Of My Life
Is This The World We Created...?
You're So Square (Baby I Don't Care)
Hello Mary Lou
Tutti Frutti (feat. 'Fish' of Marillion)
Bohemian Rhapsody


SIDE FOUR
Hammer To Fall
Crazy Little Thing Called Love
Radio Ga Ga
We Will Rock You
Friends Will Be Friends
We Are The Champions
God Save The Queen.....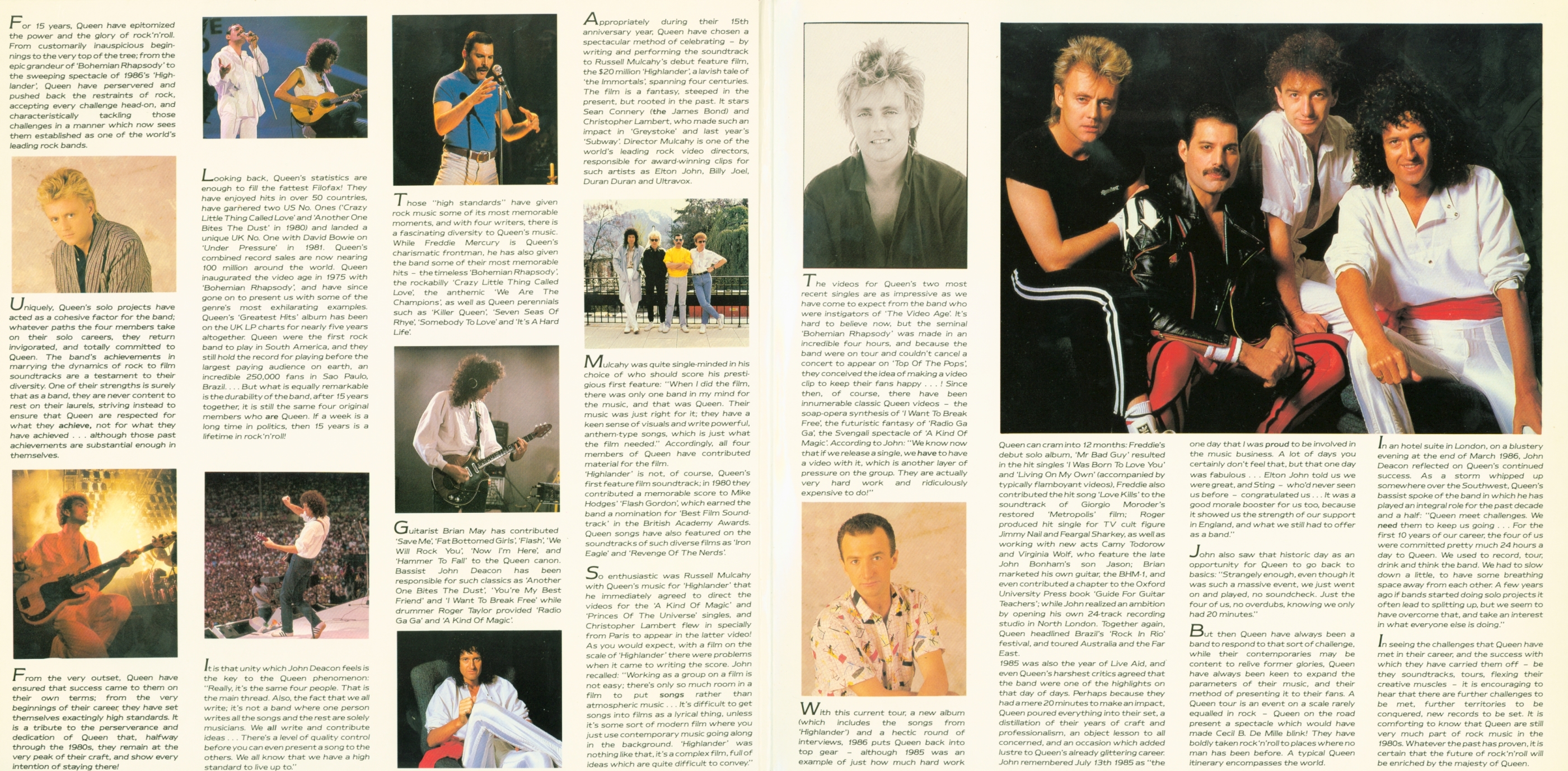 Ins

ide the fold-out cover on original release & the 1987 re-release with different label.
Another 2LP was released in 1992 on Leopard label. Also released on 2cd aswell.
Back to bootleg vinyl page


Back cover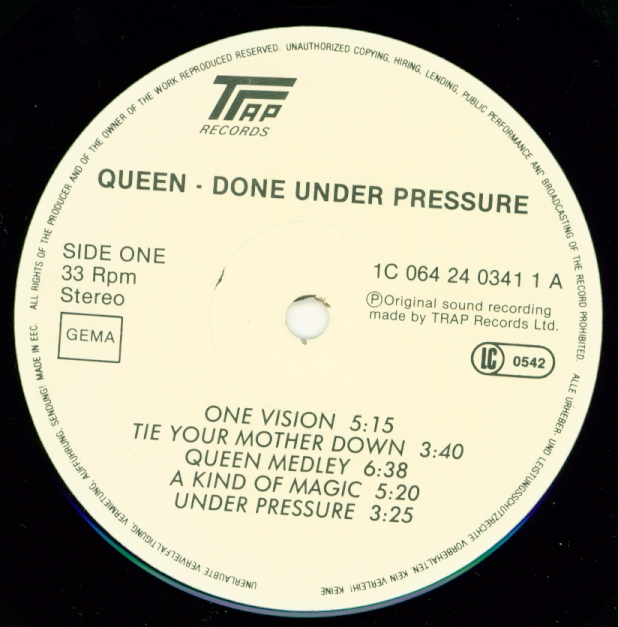 Label
______________________________

In 1987, the album was re-released
useing the same cover, but a different label.