Label:
RR 069
Country:
Europe (Holland/UK ??)
Released:
1993
Recorded:
Groenoordhallen, Leiden, Holland, November 27th. 1980
Sound:
Very good audience recording
Cover:
Many different insert, with different titles available.
Comments:
Around 500 copies made out with different titles, and different sleeves.
All the same record. Also some different color vinyl's are pressed.
See under for track info, and list of titles etc.
Why it's released this way? I have no good explain for such release.
Made out a disc, and made handful of inserts with different titles, and try to make as much money as possible out of it. Well.....
I would have prefer a nice deluxe cover. (ONE 'original' version only).
Roots:
Original bootleg, but beware of all the different titles.
CD released:
Not as I know about.

Front insert's
SIDE A
Intro: Thunder & lighting (tape intro)
Jailhouse Rock
We Will Rock You (fast)
Let Me Entertain You
Play The Game
Mustapha
Need Your Loving Tonight
Save Me
Another One Biters The Dust
Sheer Heart Attack


SIDE B
Keep Yourself Alive
Instrumental Inferno (drum solo etc..)
Brighton Rock Solo
Battle Theme
The Hero
Dragon Attack
Crazy Little Thing Called Love
We Will Rock You
I'm In Love With My Car
God Save The Queen...(tape)

Here is titled I know about.
Another 15.000 Bites The Dust (yellow vinyl)
Come On Baby It's Alright To Rock And Roll On A Thursday Night (mcv)
Gamemania (red vinyl)
Groenoordhal Leiden (yellow vinyl)
In Holland Live (red vinyl)
Rogers And Out
We Will Entertain You (?)

Conclusion: 500 vinyl disc made out on various color vinyl's, and packed with various
inserts & titles.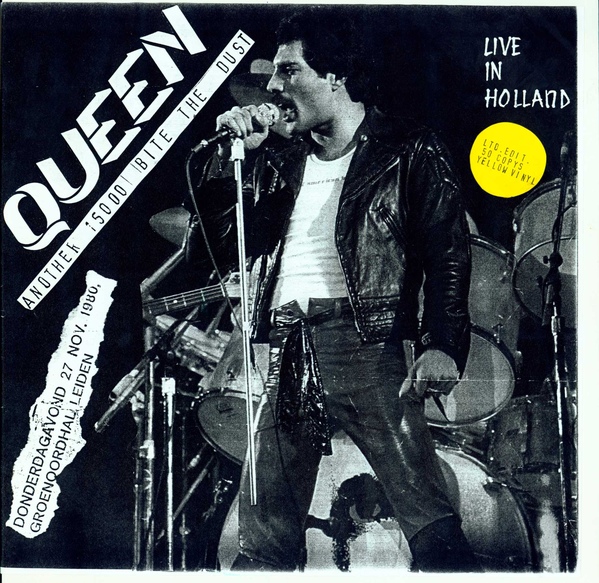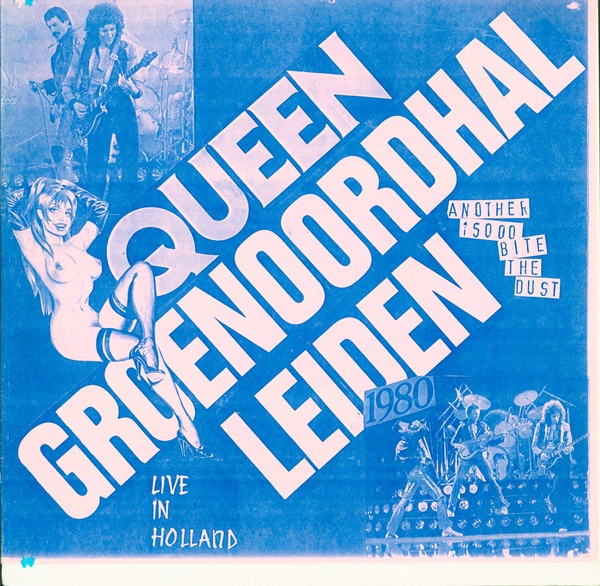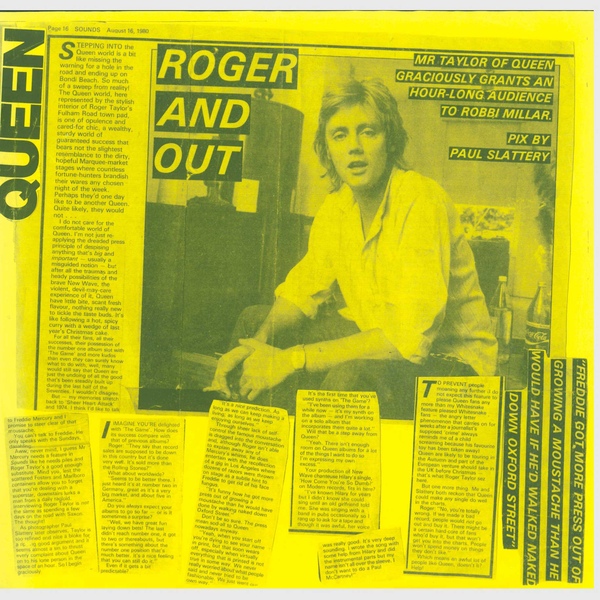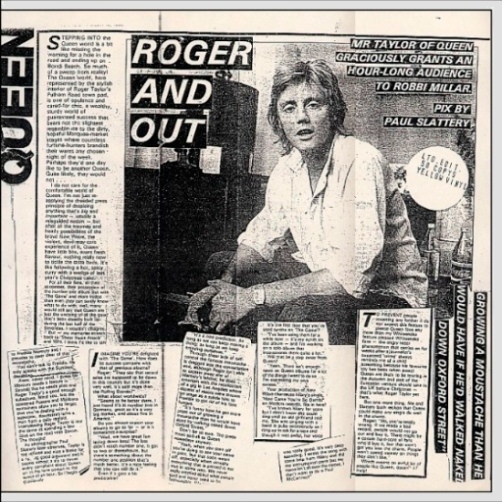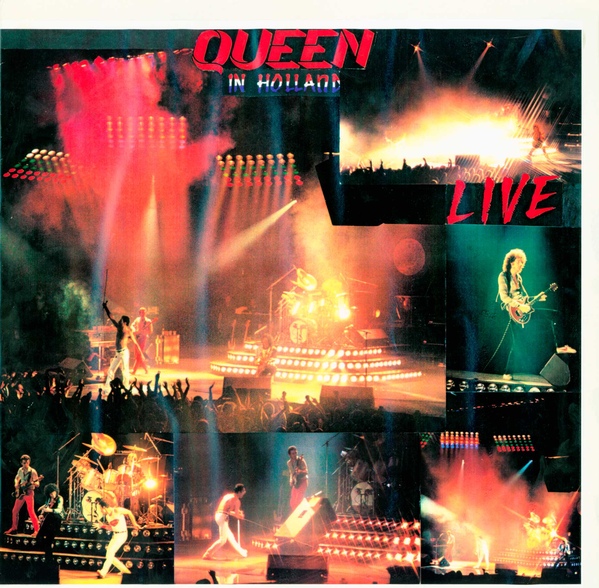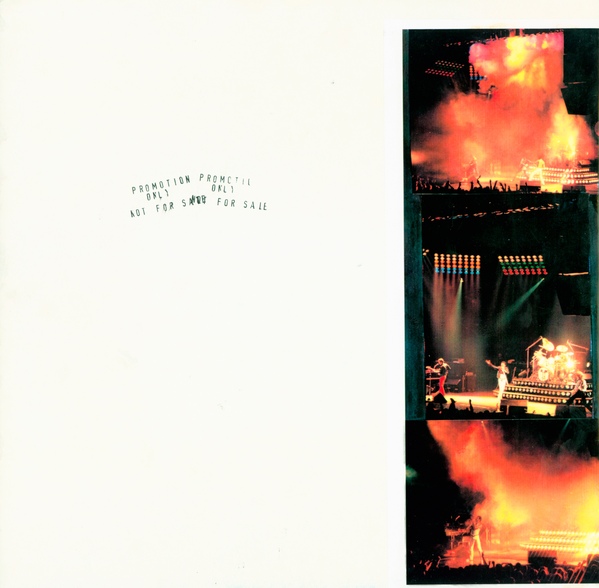 Back to bootleg vinyl page







Front insert's