Label:
Round Records 18
Country:
Europe.
Released:
April 12th 2023.
Recorded:
Live at Estadio Jose Amalfitani Stadium, Buenos Aires, Argentina February 28th. 1981.
Sound:
Excellent FM radio broadcast. Also on national television. Well, I haven't this LP's, but since it's a radio broadcast, it should be ok sound. It's also complete if you got the 'volume one' album.
Cover:
Color cover.
Comments:
From Queen's first concert in Argentina on this your in South America. This is the second part of the concert. First part is out with same title, but with 'volume one' as extra title.
Well know concert, which has been released on a lot of bootlegs LP & cd's over the years, as well on DVD's from the television broadcast.
But this release on 2x2LP might be a good choice, if you want this concert in your collection on vinyl. The sale price as new released was UK £ 20,83

I guess the sound used on this release, come from a 2 CD with the same title 'Argentina 1981' released around December 2020. This 2cd has identical track list, with 'Finale' at the end.
Roots:
Radio broadcast.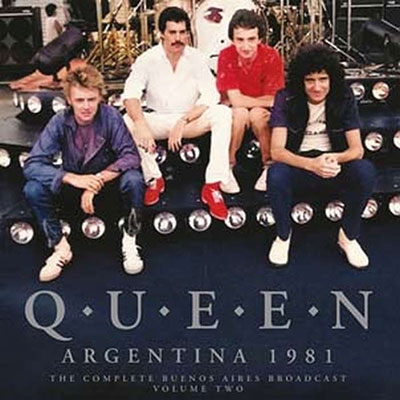 Front cover