Label:
TMOQ - Spain (as far as I know).
Country:
Europe, might be Spain.
Released:
June 2023.
Recorded:
Live at Providence, Rhode Island, USA 27th April 1974.
Sound:
Audience recording.
Cover:
Insert sleeve. Two versions, red-white and blue-white.
Comments:
From Queen's first tour in America, as support band for 'Mott The Hoople'.
216 copies has been made. 112 copies with red-white insert sleeve and split color vinyl LP.
104 copies with blue-white insert sleeve and white vinyl LP.
Roots:
Audience recorded tape.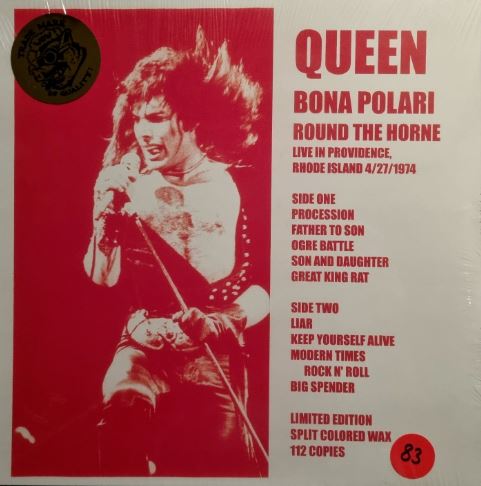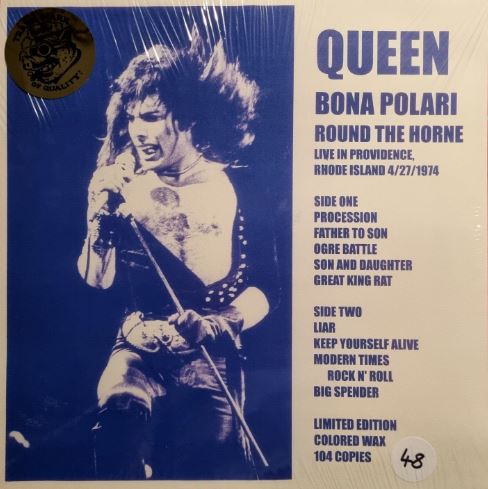 Front sleeve.

Back sleeve of both versions.