Label:
Coda records.
Country:
Europe as far as I know.
Released:
October 2023.
Recorded:
LP 1: Live at The Summit, Houston, USA December 11th. 1977.
LP 2: Live at Yoyogi Taiikukan Hall, Tokyo, Japan May 11th. 1985.
Sound:
Very good ~ excellent professional recording.
Cover:
Color cover.
Comments:
Limited release of 40 numbered copies on BLUE vinyl. This 2lp is actually a re-pressing of 'News Of The World In Concert' 1lp (Coda Publishing CPLVNY 337) and ' Tear It Up In Tokyo' (Anglo Atlantic AAVNY 002 (Coda Records).
Re-pressed on BLUE vinyl and packed with a similar cover & title, but as a 2LP.
Sale price as new UKú 30,-.

Both LP's also available separate on BLUE vinyl, 200 copies released that way of each LP.
Roots:

Both concert are professional filmed and recorded. A 'raw' video version of Houston 77 was made to be shown on early "Queen UK Fan Club Convention's" (88-92).




The Tokyo 85 concert are released officially in Japan ONLY on VHS, later on Laser Disc & DVD + Blu-Ray. The track 'Dragon Attack' is not included in the releaseings.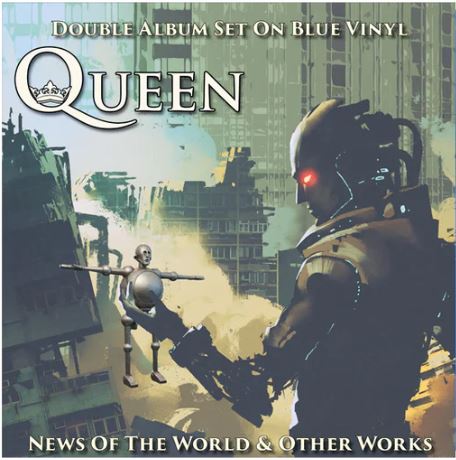 Front cover.

Back cover.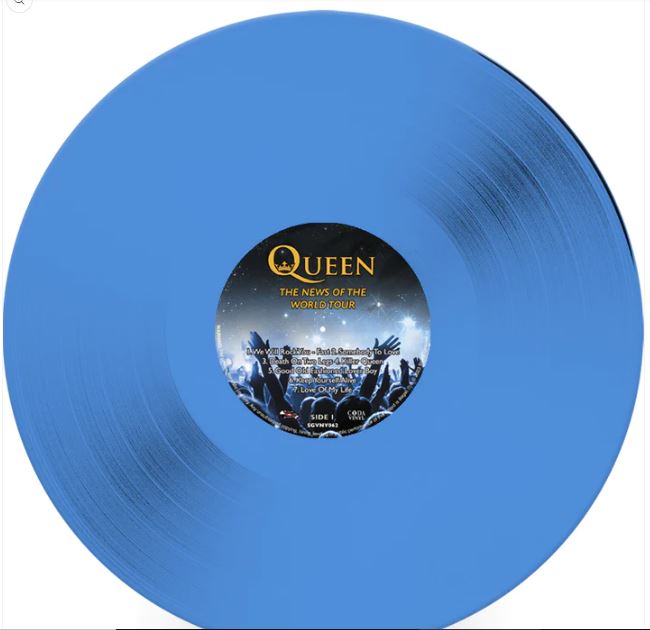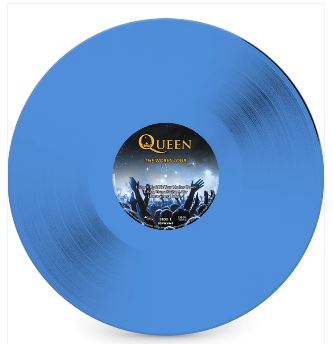 Blue vinyl's.