Label:
Soundcraft Records SC REC 12.
Country:
Europe.
Released:
October 2023.
Recorded:
Knebworth Park, Stevenage Herts, England August 9th. 1986.
Sound:
Audience recording.
Cover:
Color fold-out cover.
Comments:
3LP with fold-out full color cover. Looks like a nice production.
Limited release of 350 copies. 100 on RED vinyl, 100 on WHITE vinyl and 150 on splatter BLUE & WHITE vinyl.
This concert was the last one, on the 'Magic Tour' in 1986. It's actually the last Queen concert with Freddie Mercury.
This 3 LP joins a handful of releases of this concert, both on vinyl and CD's.
Roots: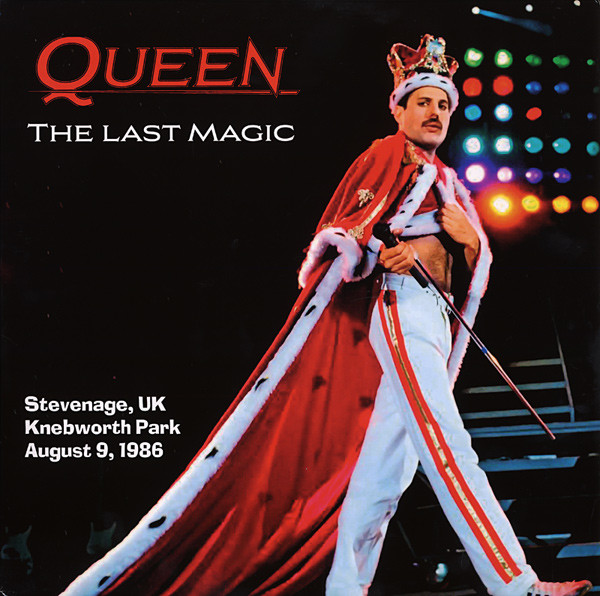 Front cover.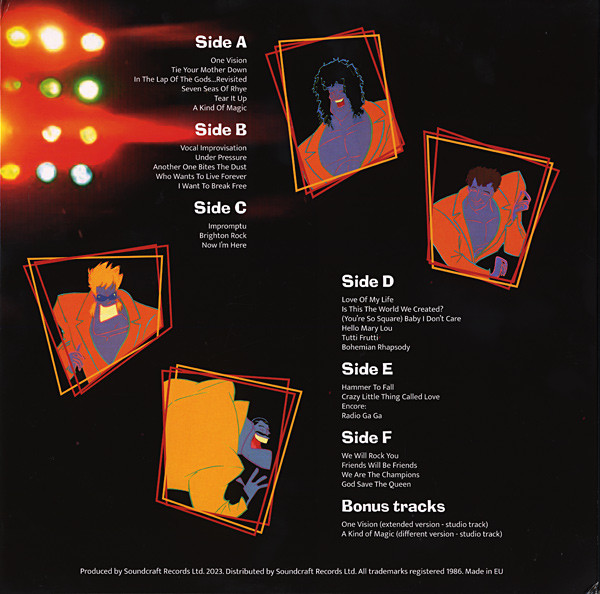 Back cover.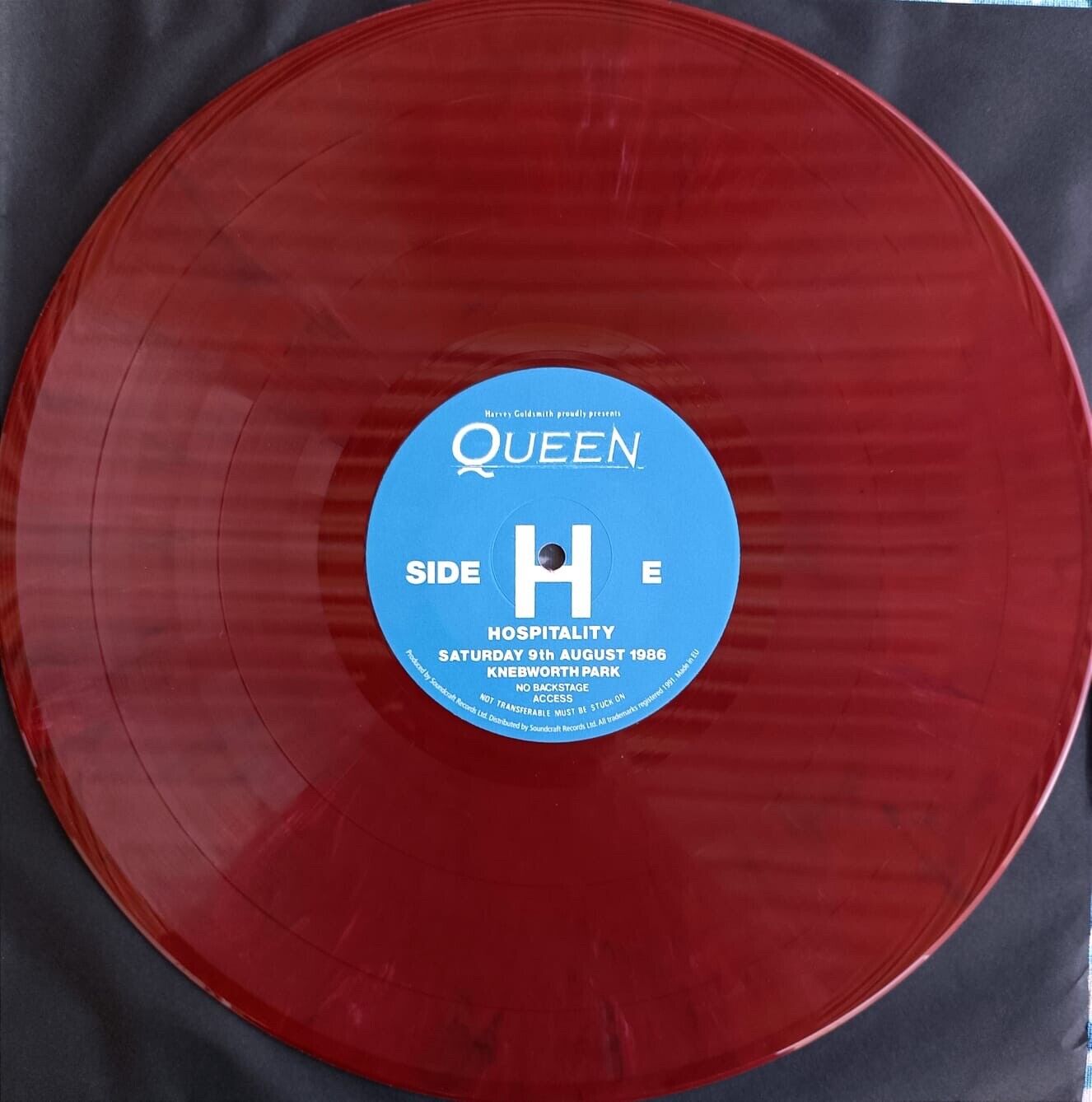 RED VINYL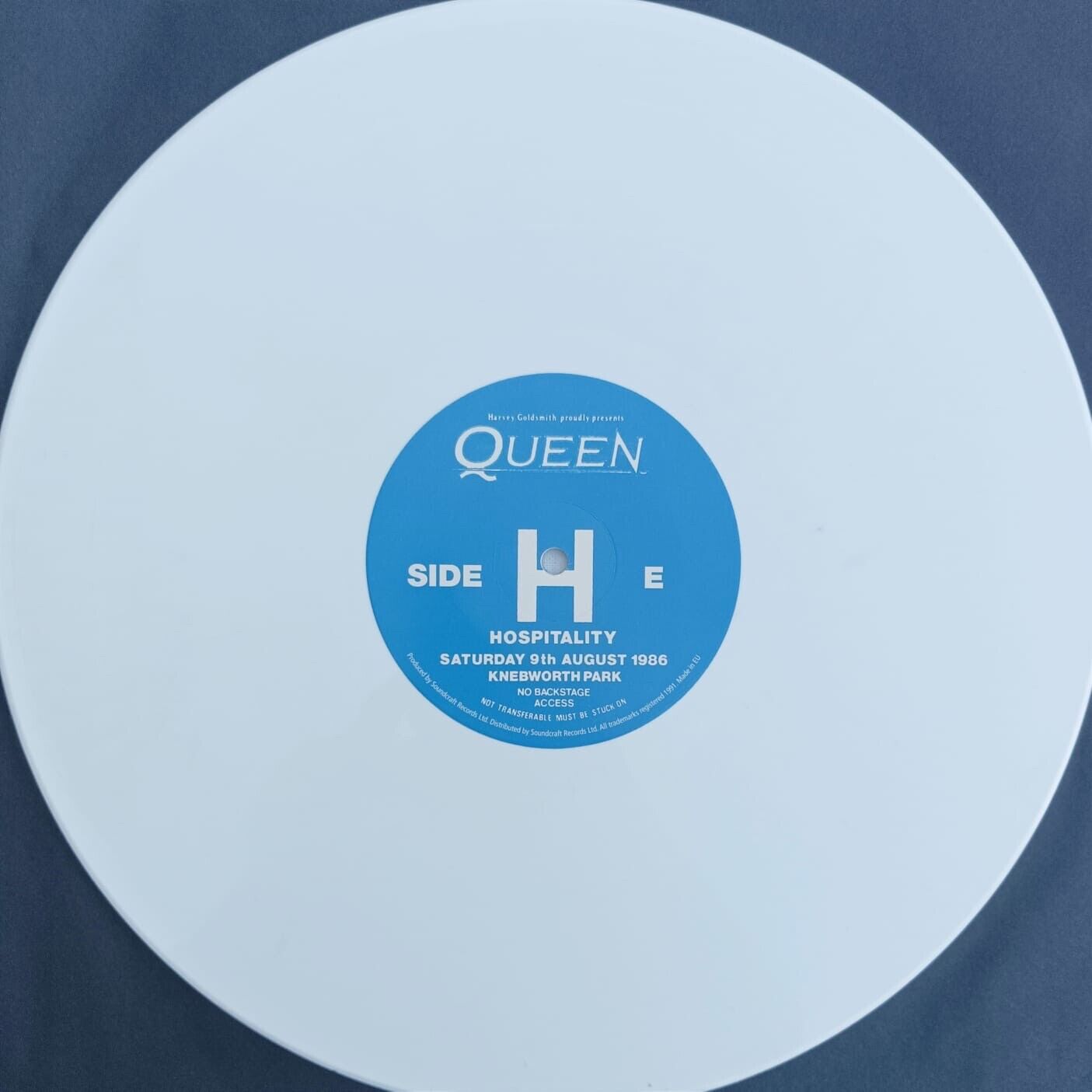 WHITE VINYL