Check out QUEENONLINE for latest officially news on the Queen front.

QUEEN + Adam Lambert released officially in JAPAN ONLY on Dec. 20th. 2016, a special limited edition multi-format release
from the concert at Marine Stadium, Chiba; Japan 17th August 2014.
Release formats:
DVD /Blu-ray / DVD+Live CD / Blu-ray+Live CD / DVD or Blu-ray, Live CD +T-shirt / Super Deluxe Box set (including DVD or Blu-ray, Live CD, 2LP, T-shirt, Tote Bag+Photo Book)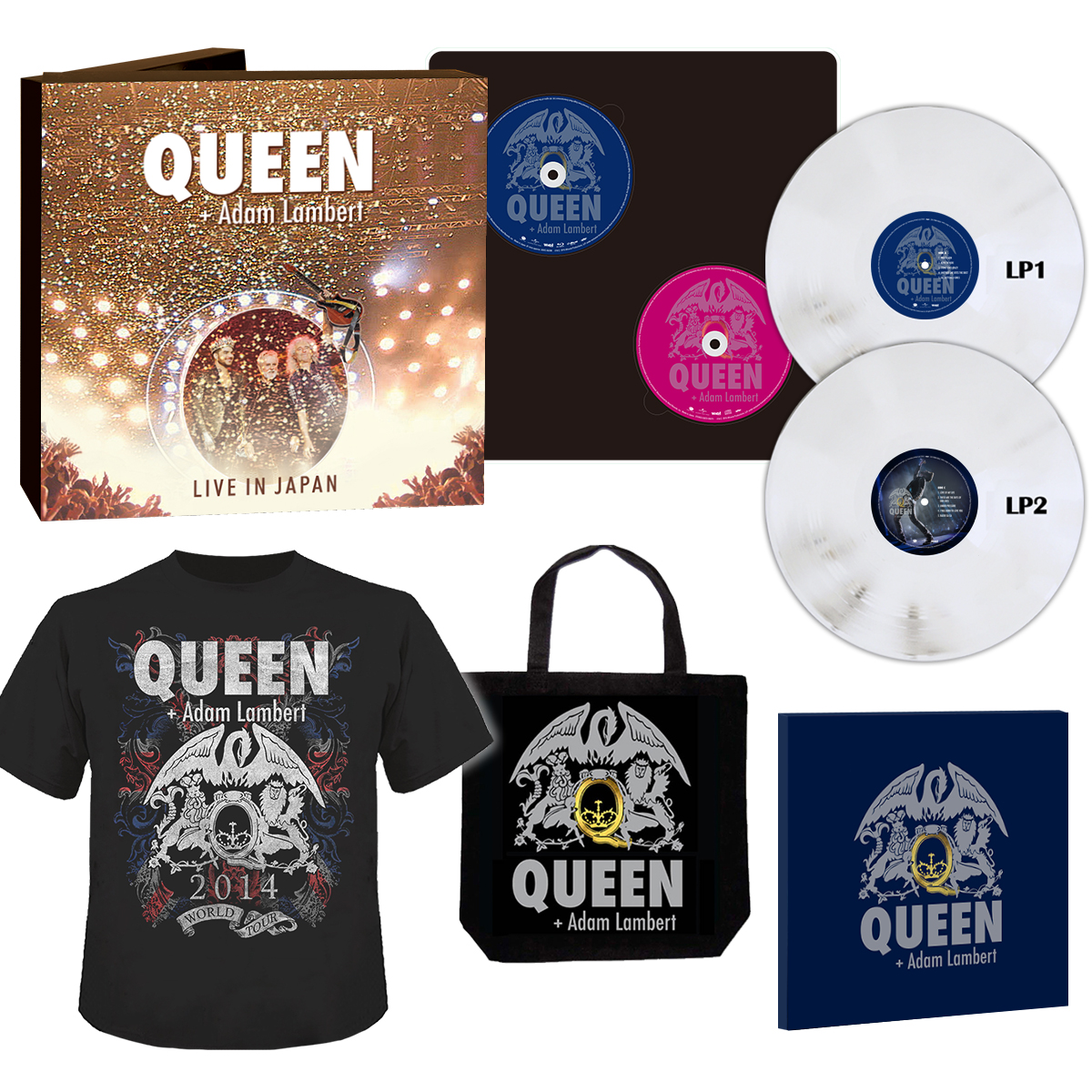 Last released QUEEN bootlegs
Updated bootlegs
NEWS
May

2019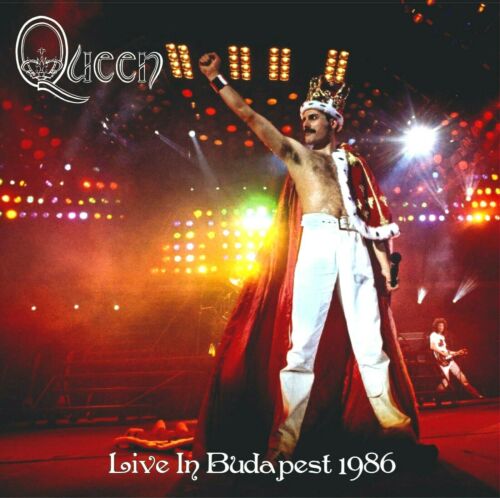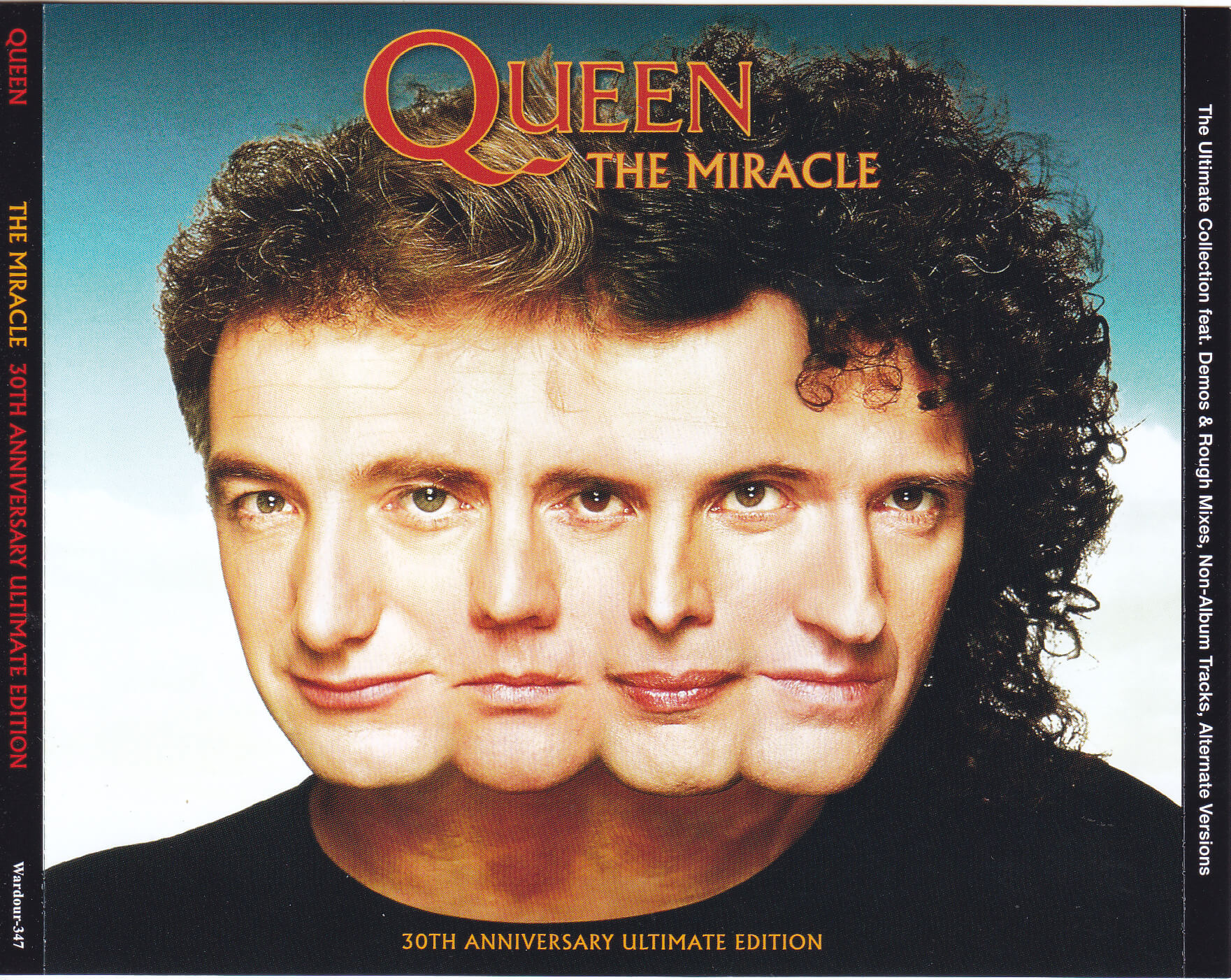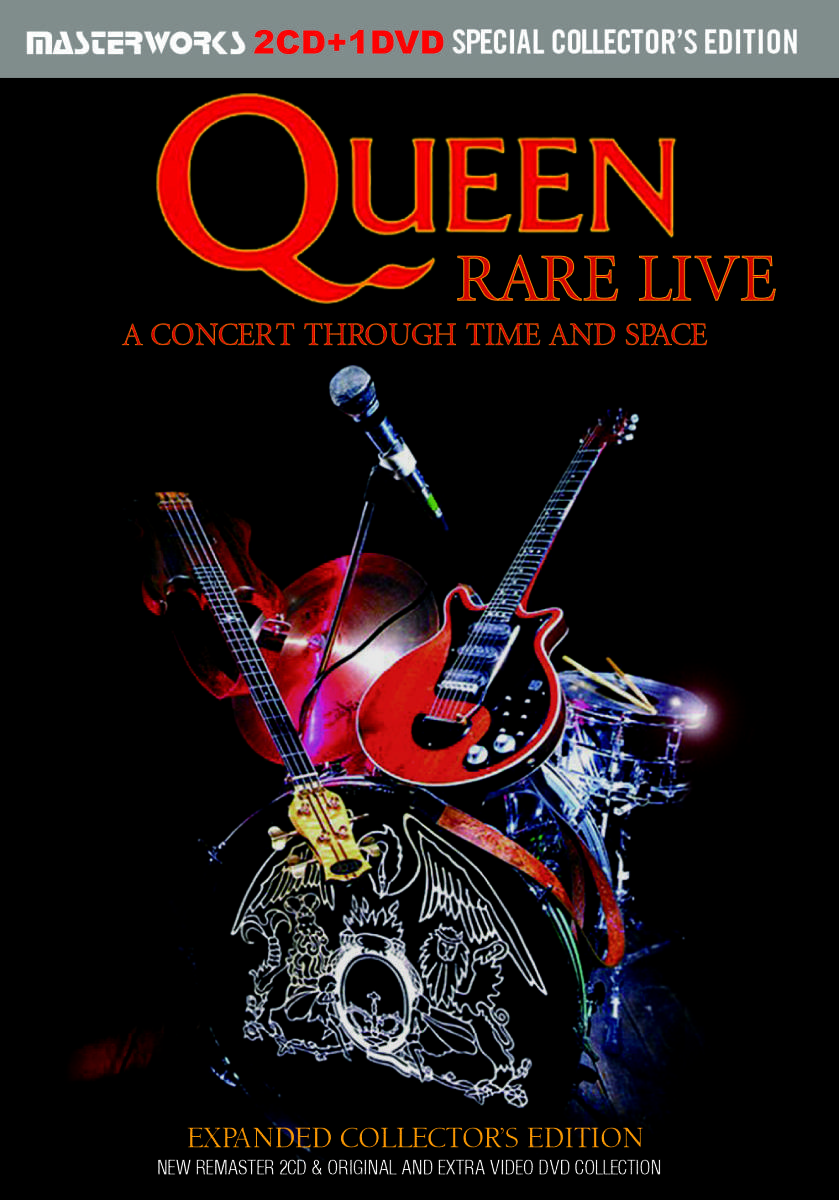 - Live In Budapest

2lp

(Verne Records) Live in Budapest 1986.
- The Miracle 30th Anneversary Edition

3cd & 1DVD

(Wardour 347) Demos & Rough Mixes, Non-Album Tracks, Alternate Versions, etc.
- Rare Live Expanded Collector's Edition

2cd + 1DVD

(Masterworks) Various live.


Updated bootlegs
NEWS
May

201
&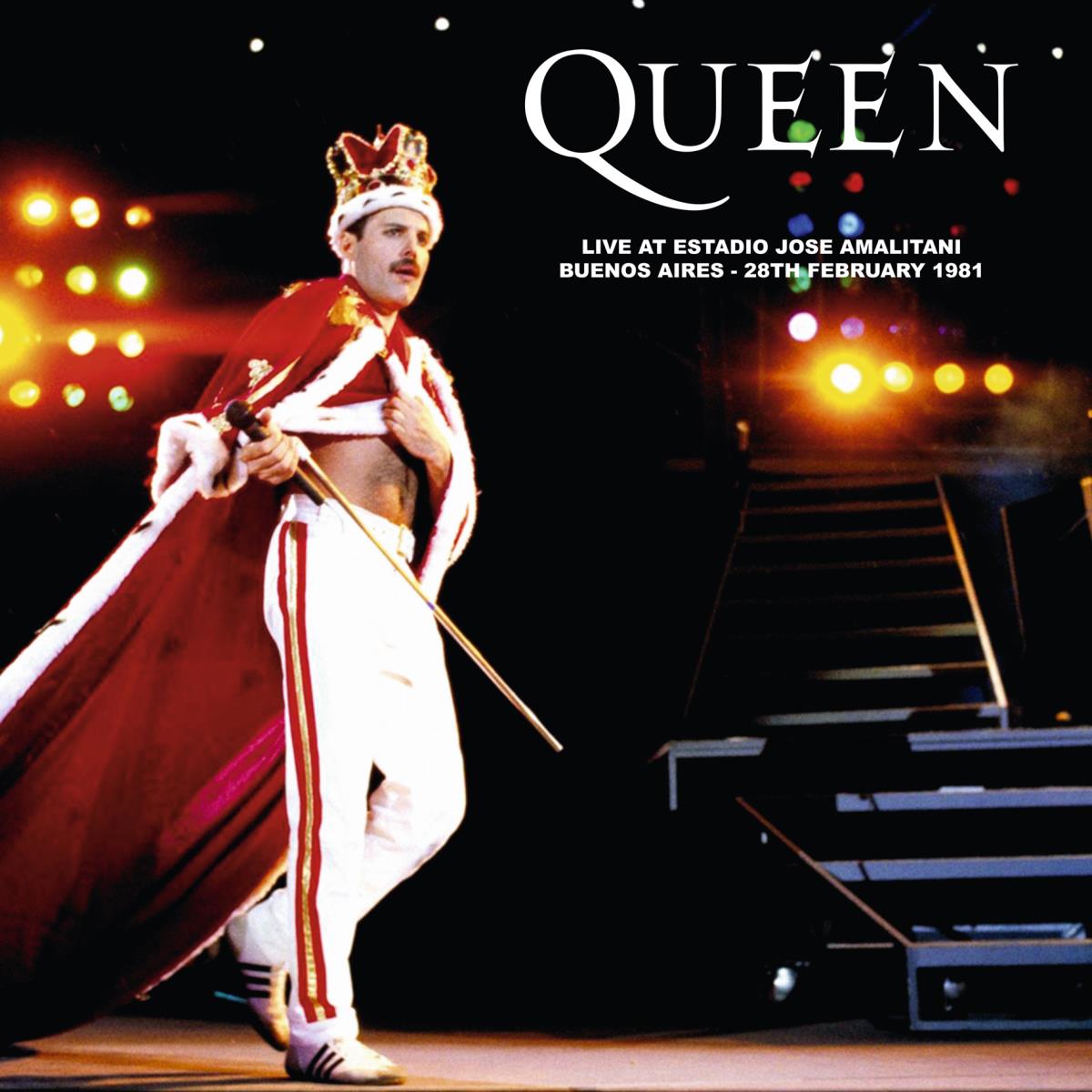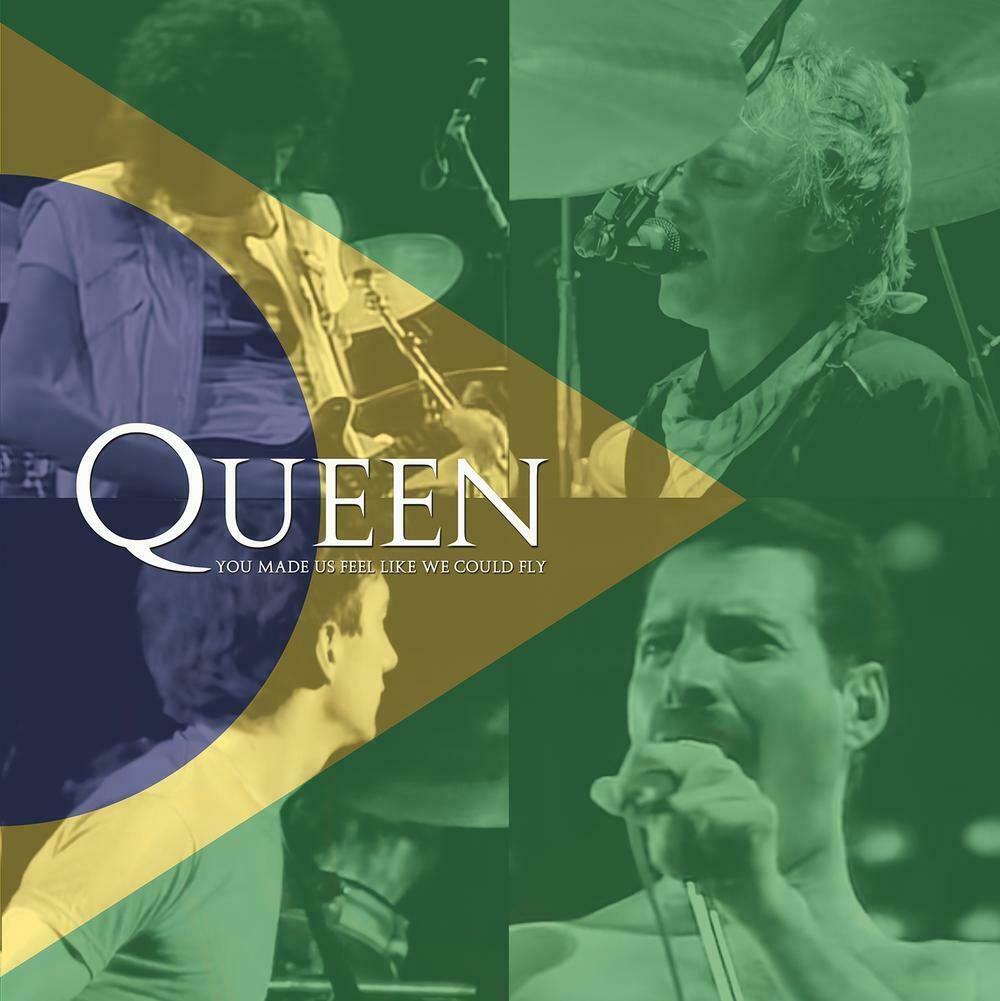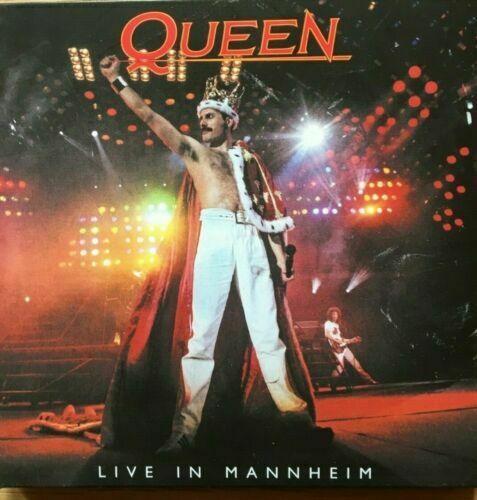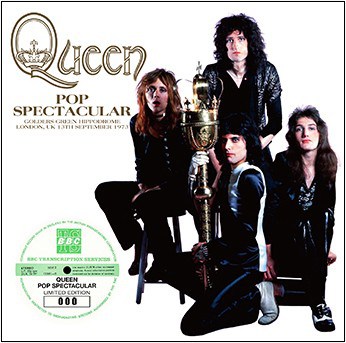 - Live At Eastadio Jose 1981

1lp

(Supernaut) Live in Buenos Aires, Argentina February 28th. 1981.
-You Made Us We Could Fly

1lp

(Roxborough 024) Live in Rio De Janeiro, Jan. 1985.
- Live In Mannheim

2cd

(Diamond Rec) Live Mannheim '86, + Live Aid '85.
- Pop Spectacular

1cd

(Wardour 340) Live Golders Green, London 1973 & Live Liverpool 1973.


Updated bootlegs
NEWS
April

2019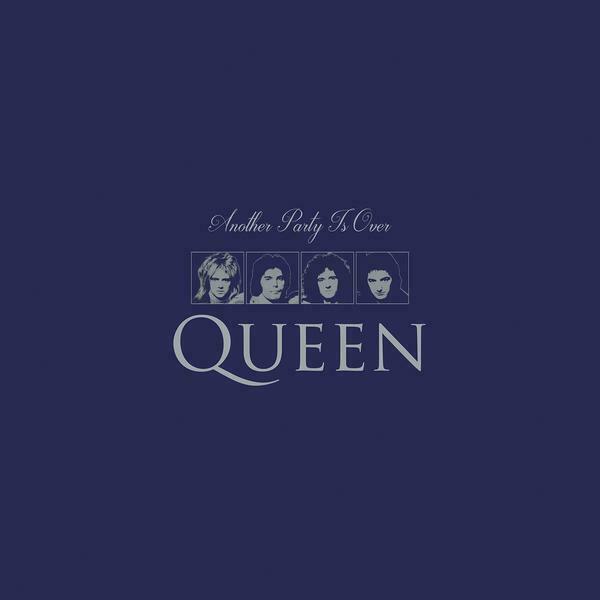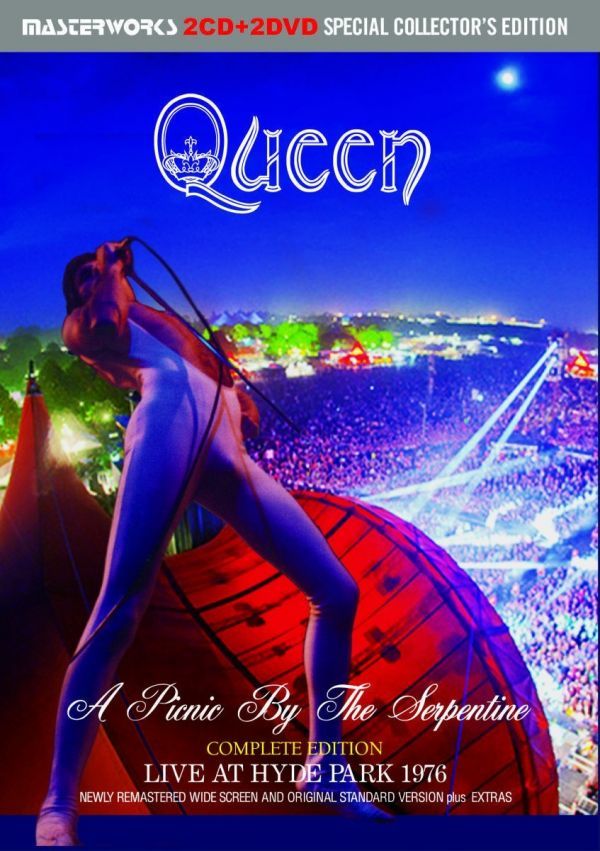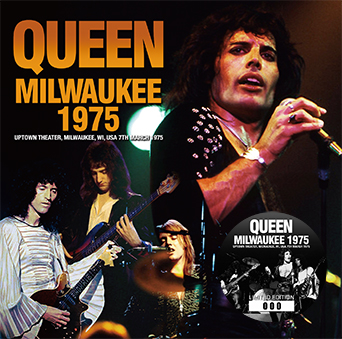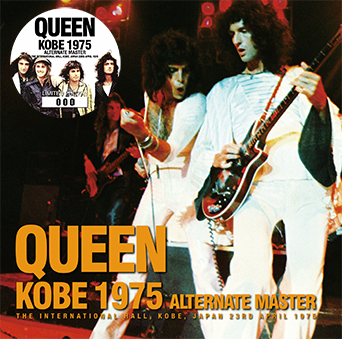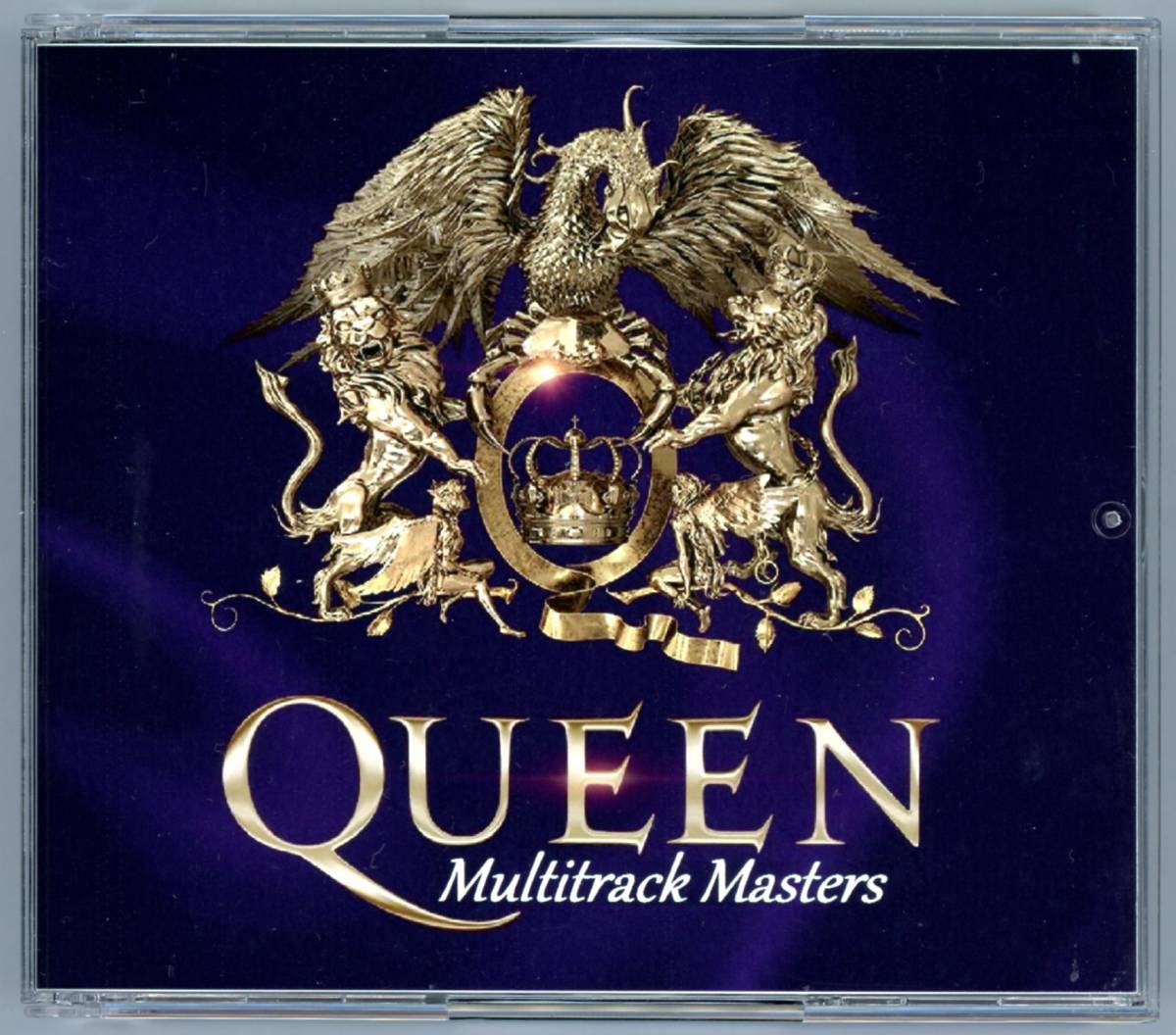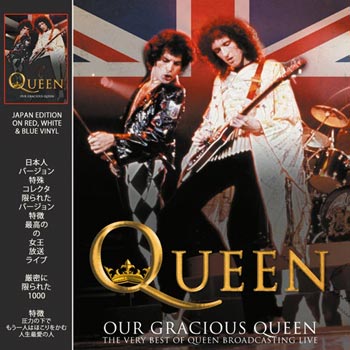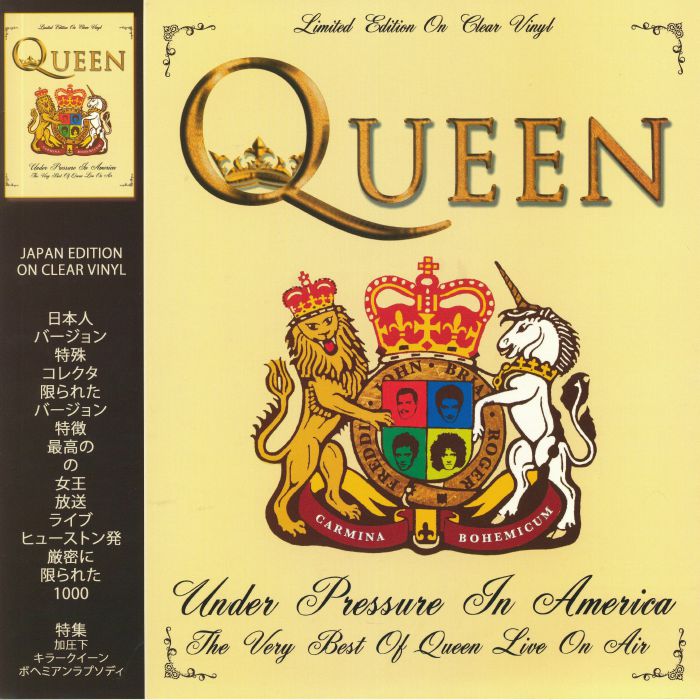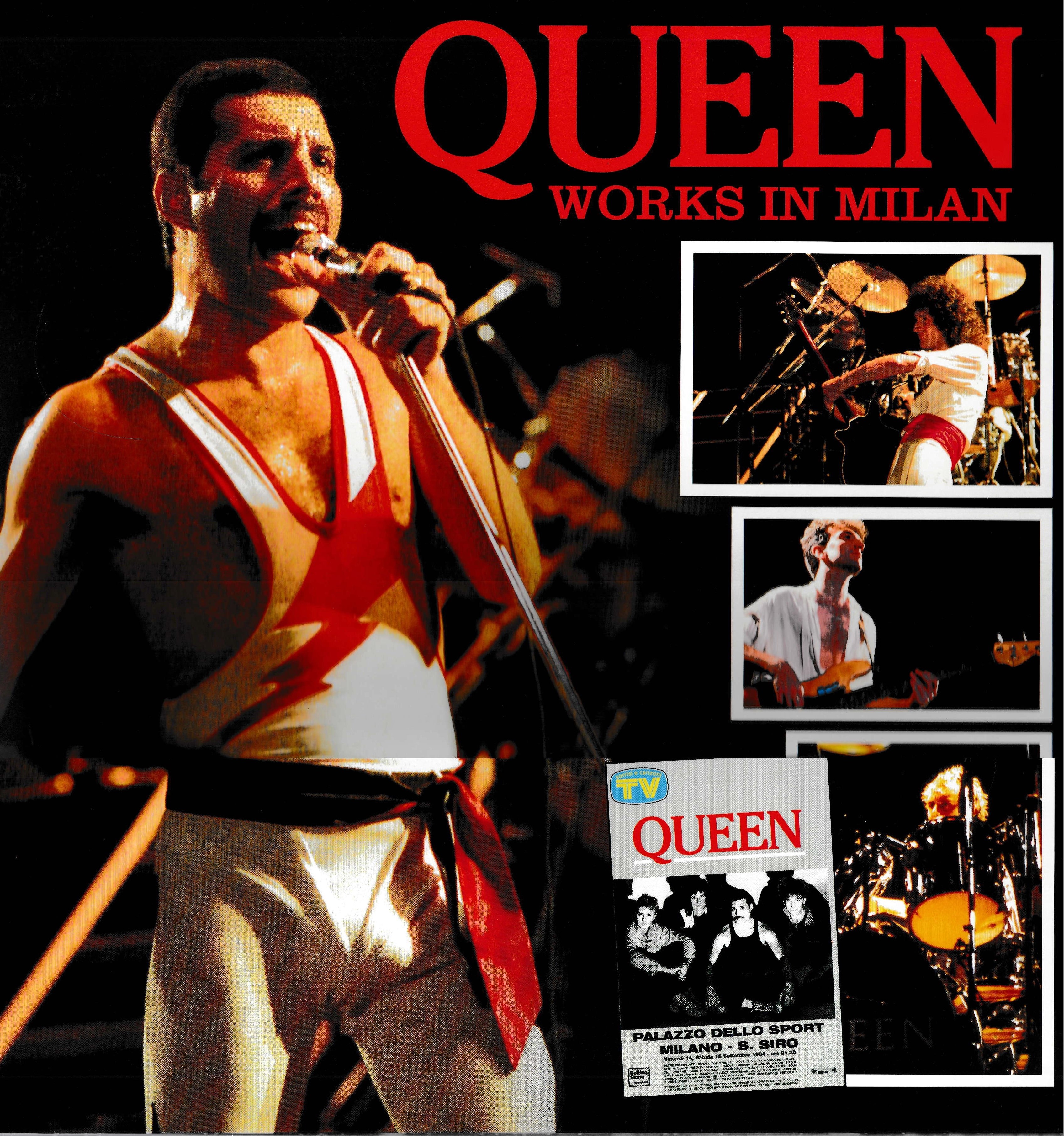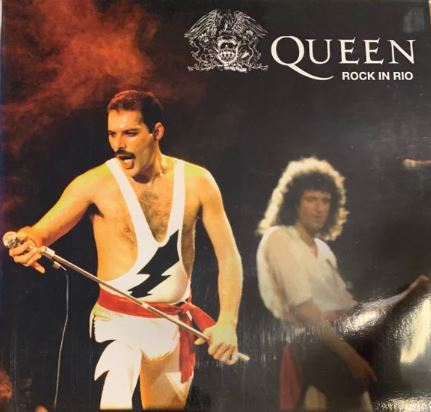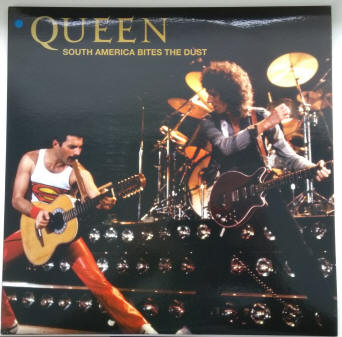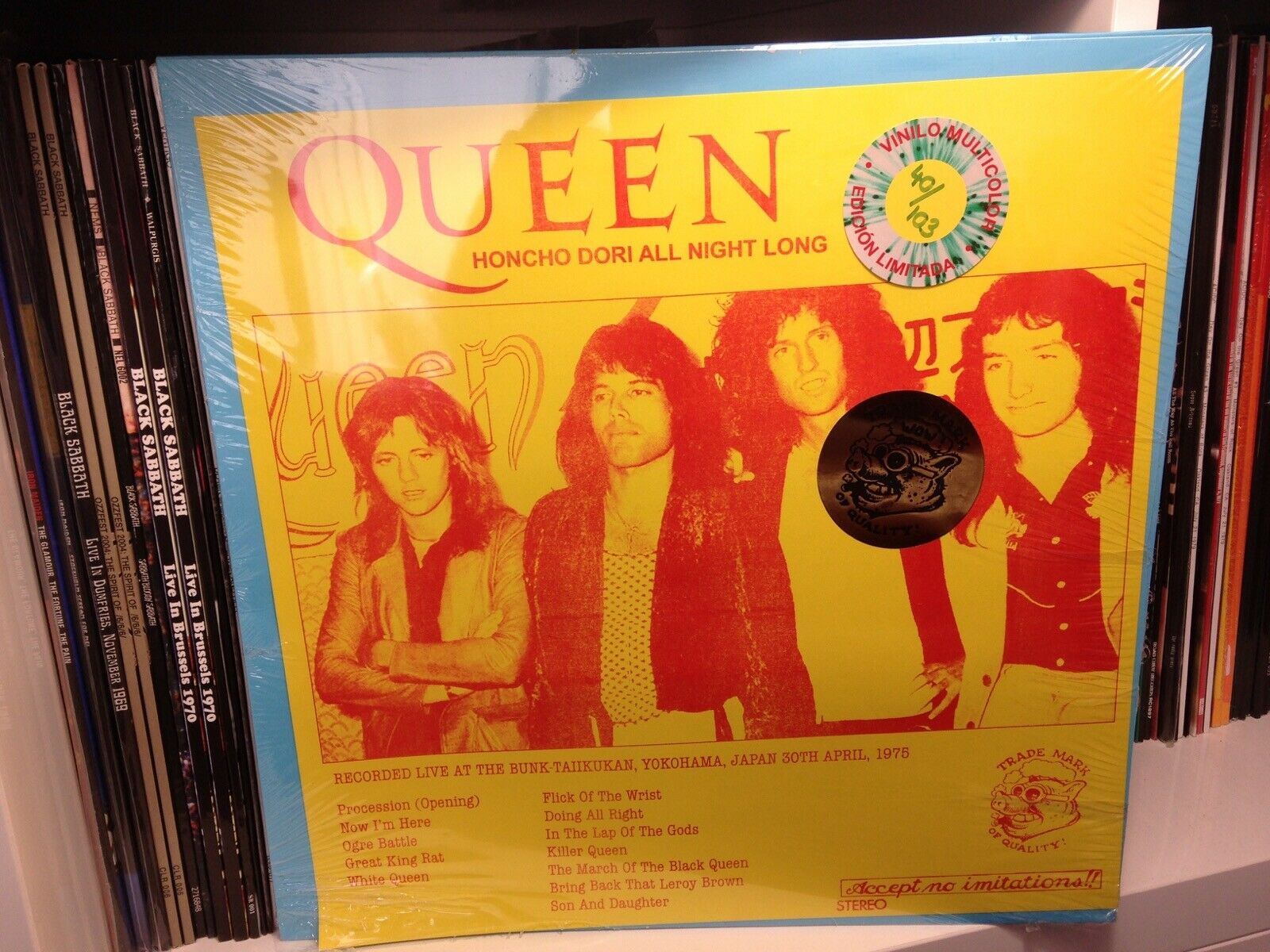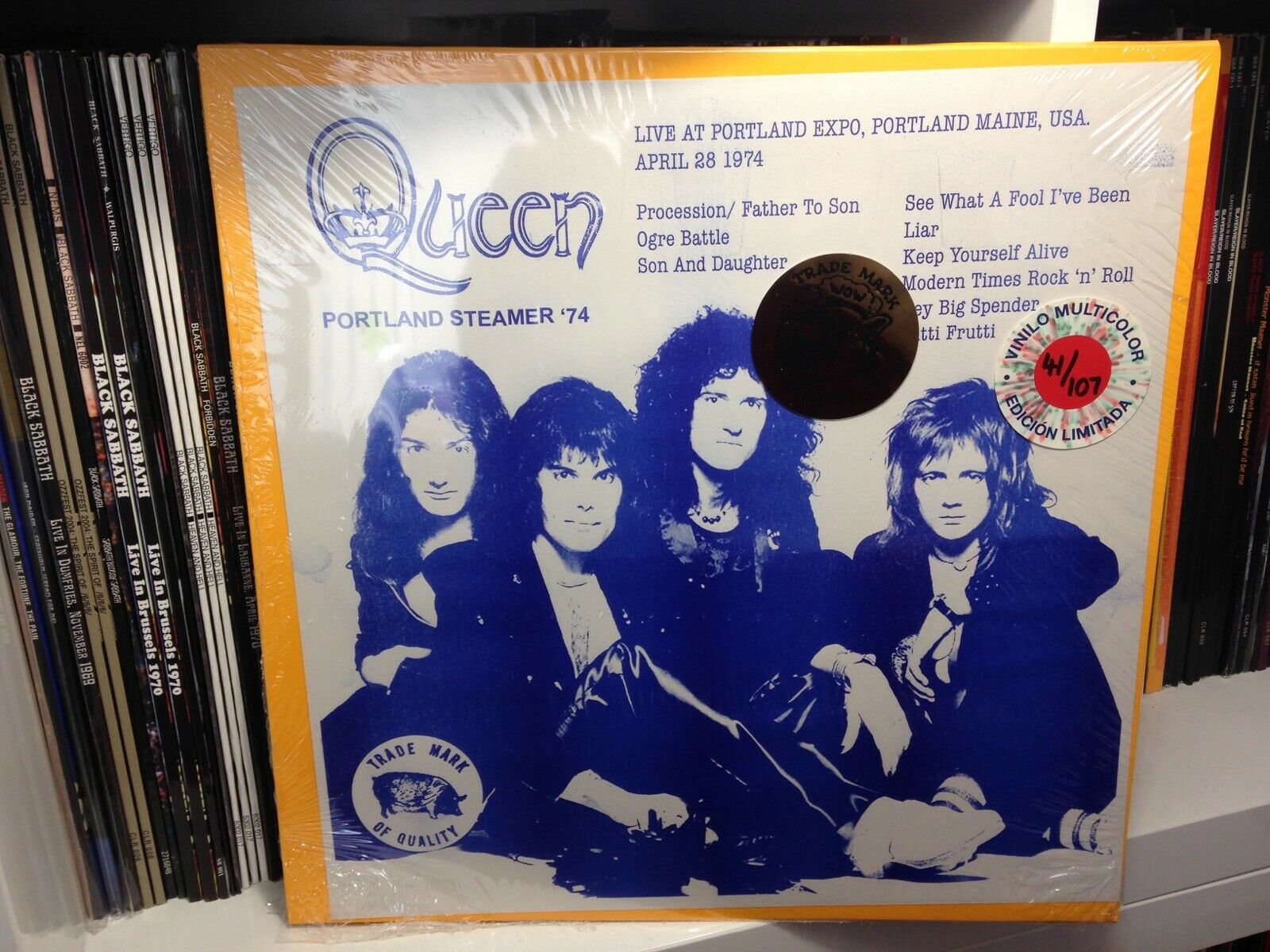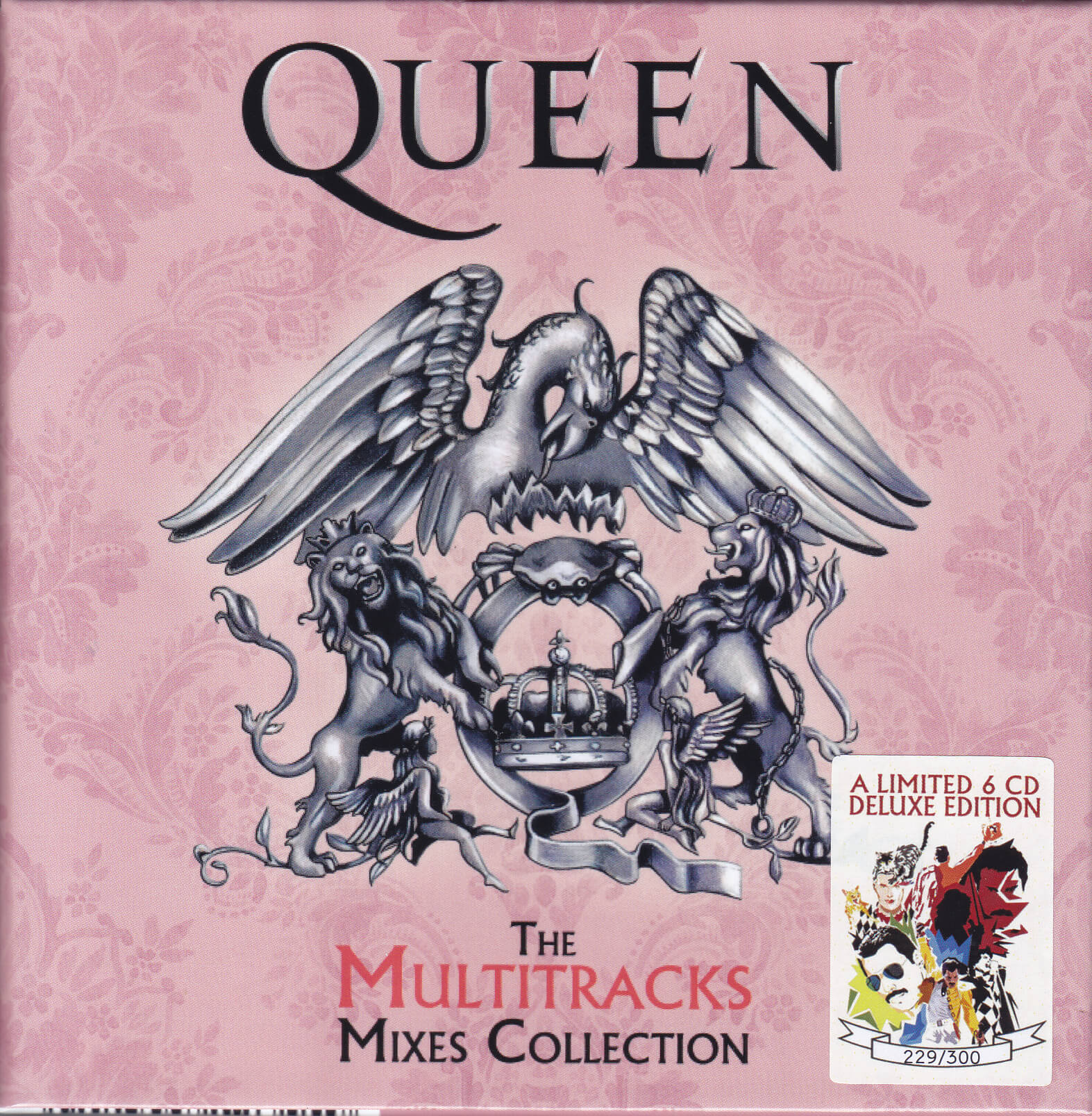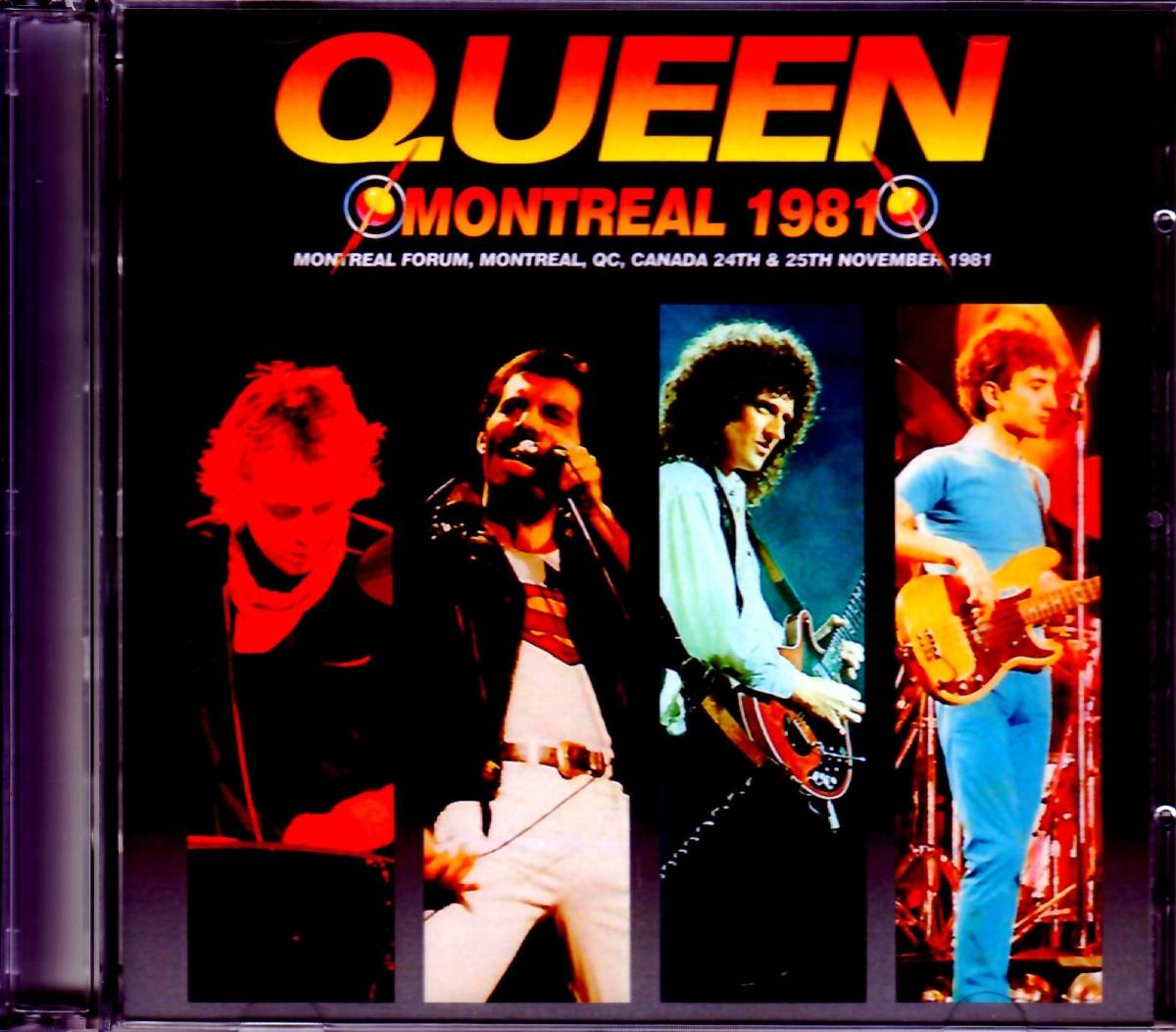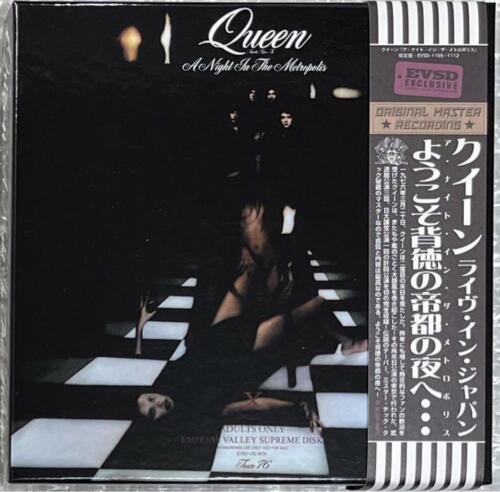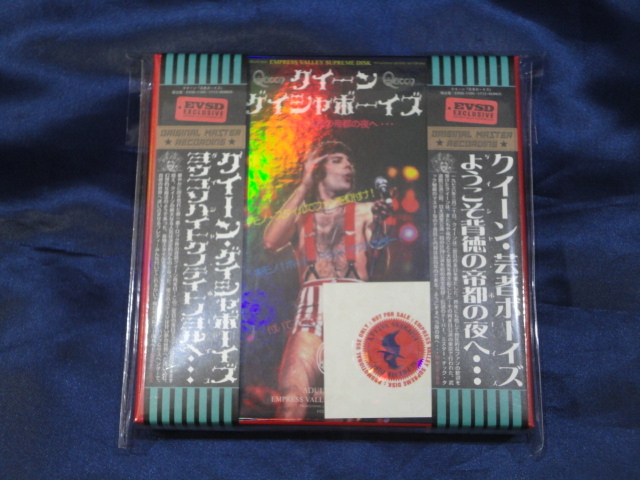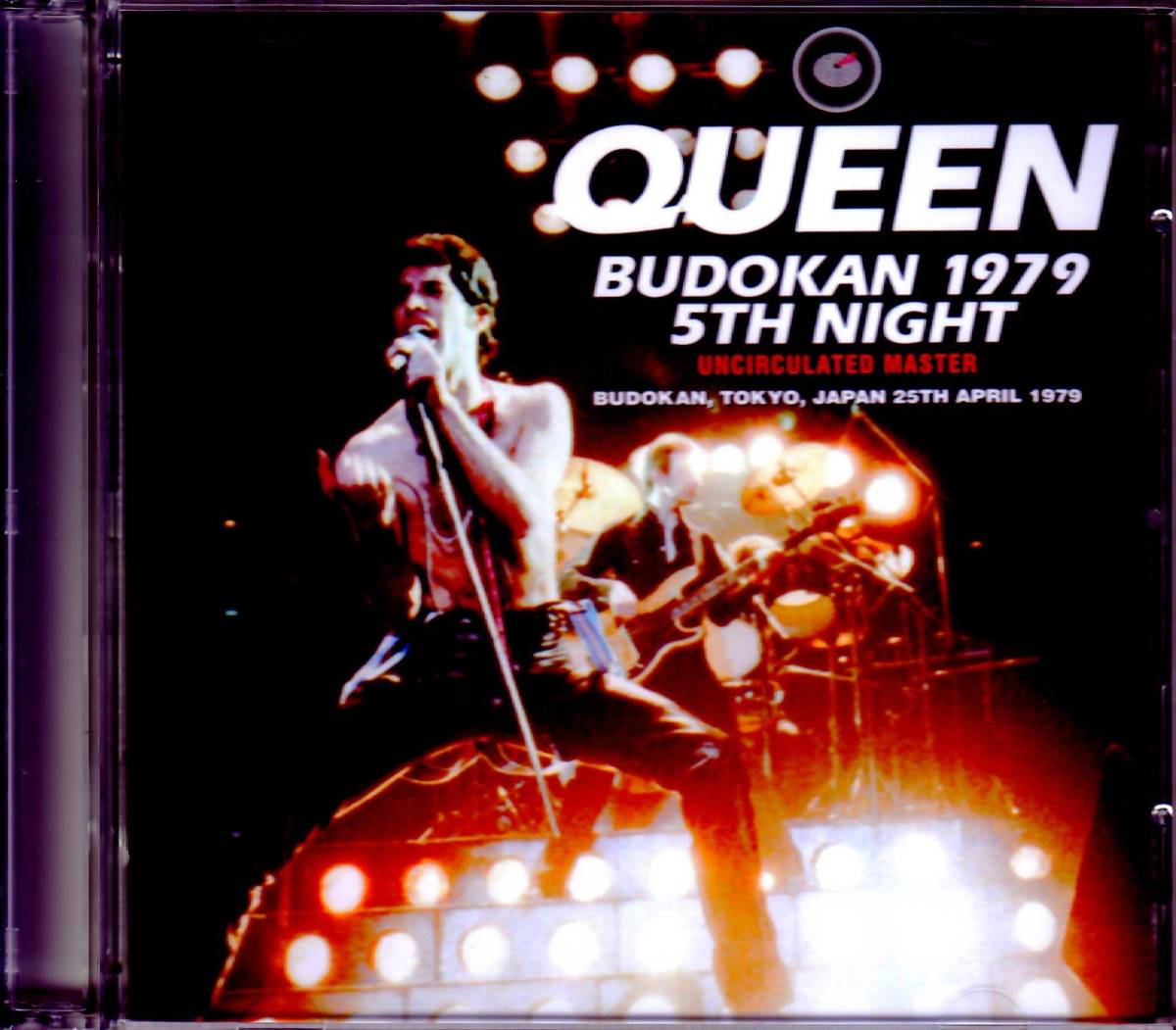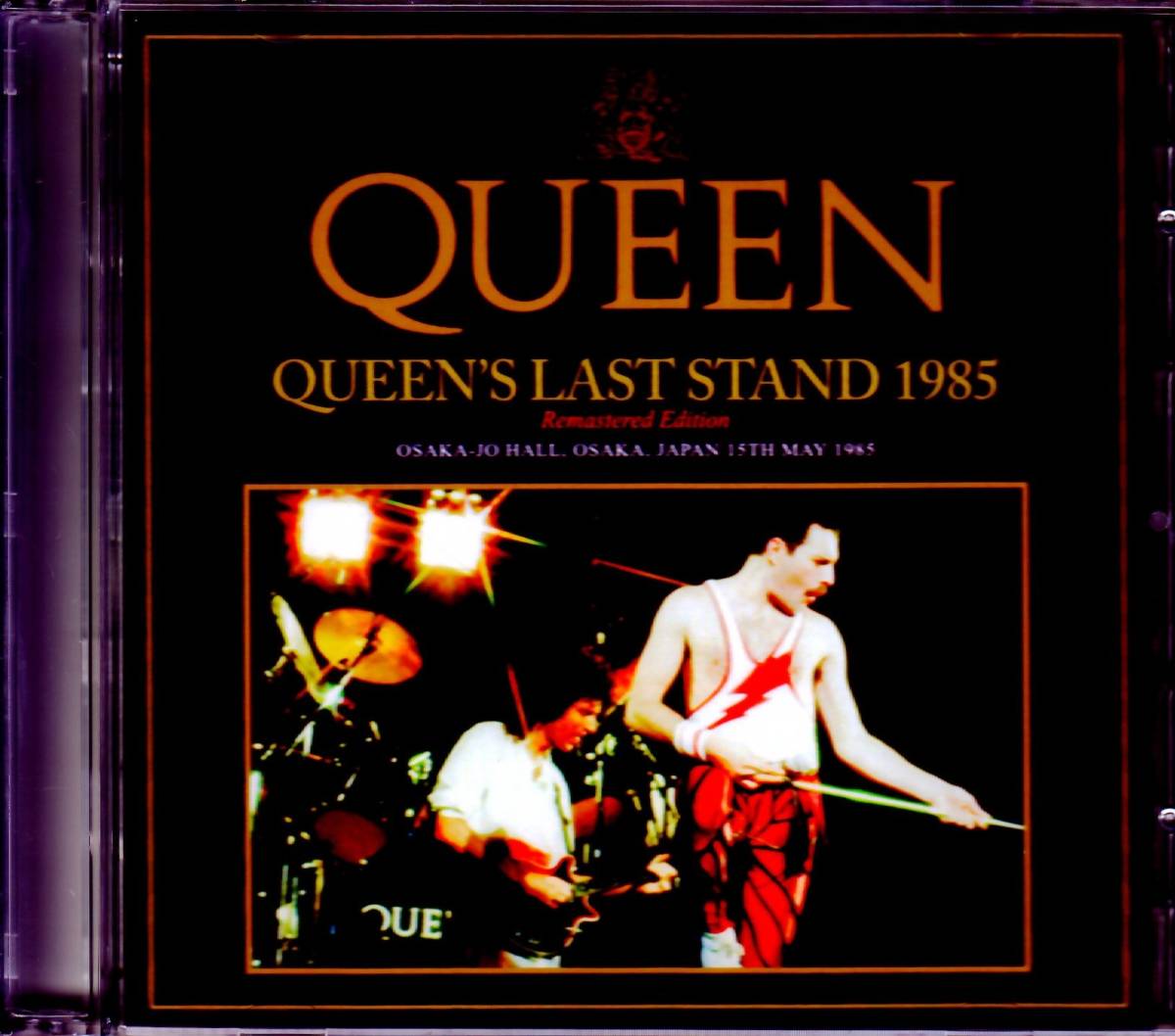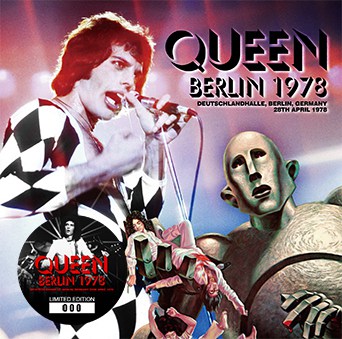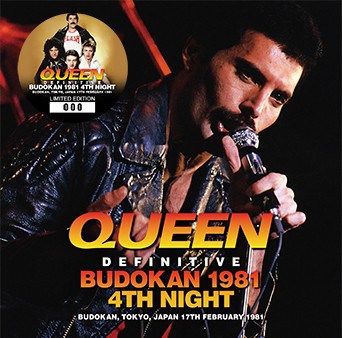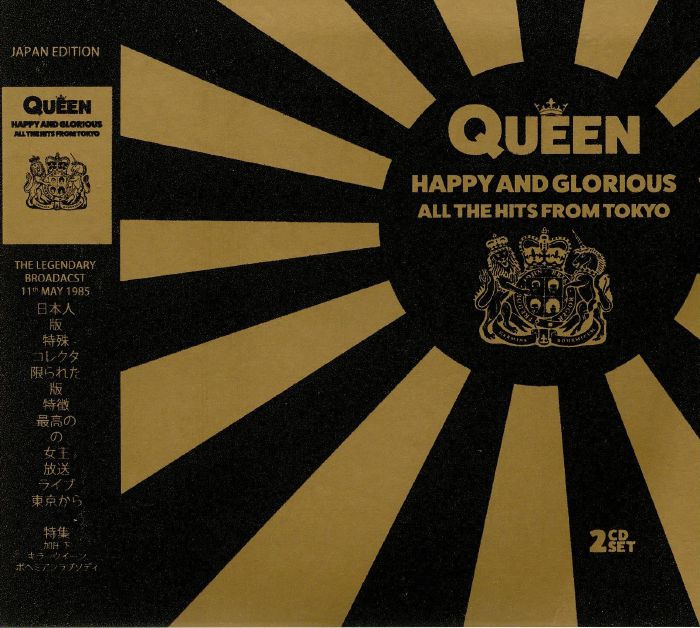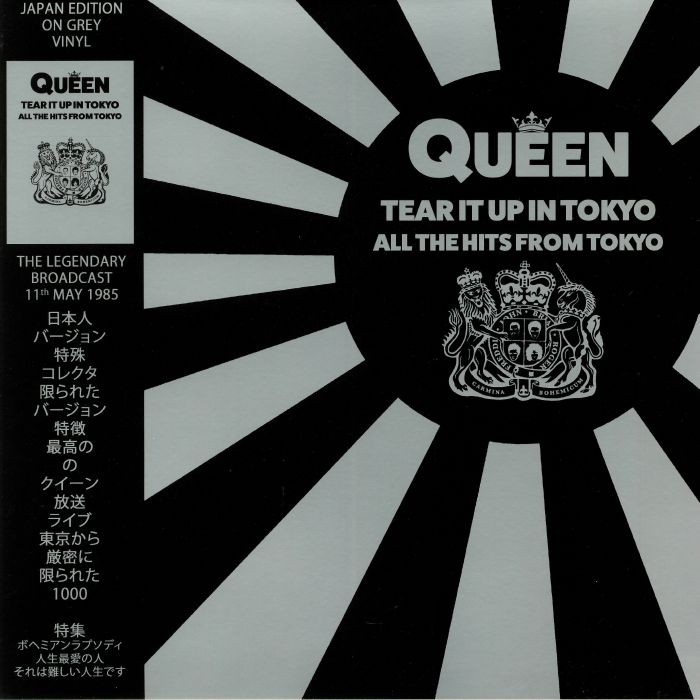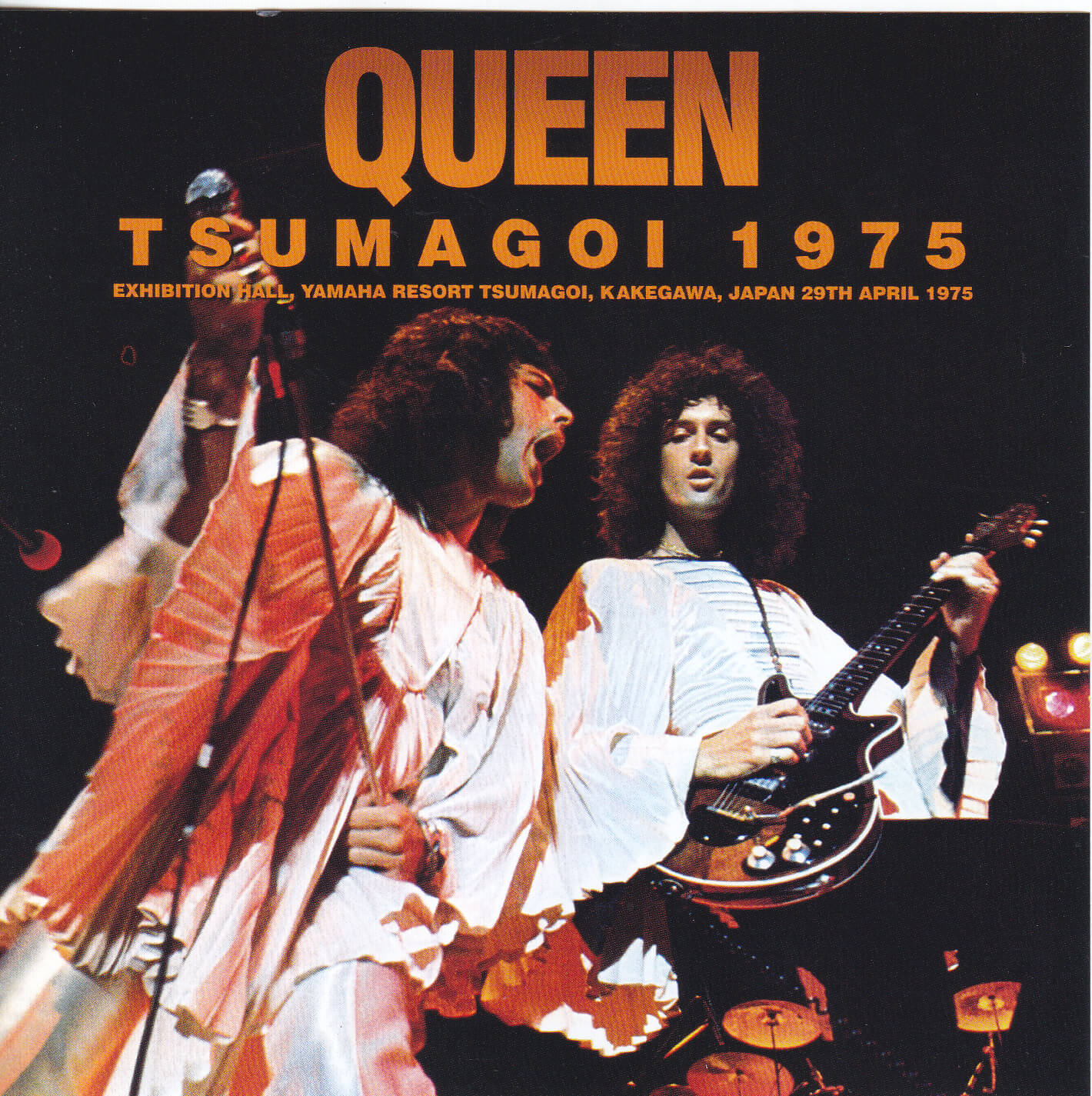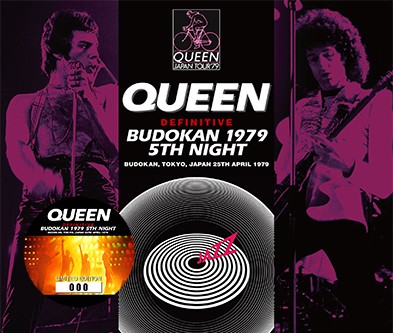 - Another Party Is Over

1lp

(ROXMB037) Live Houston, TX, USA December 11th. 1977.
- A Picnic By The Serpentine

2cd & 2dvd

(Masterworks) Live Hyde Park, London, UK September 18th. 1976.
- Milwaukee 1975

1cd

(Wardour 339) Live at Uptown Theater, Milwaukee, WI, USA 7th March 1975.
- Kobe 1975 Alternative Master

2cd

(Wardour 338) Live at the International Hall, Kobe, Japan 23rd April 1975.
- Multitrack Masters

6cd

(Universal) Studio mixes etc.
- Our Gracious Queen

1lp

(Coda) Live form 77 - 85.
- Under Pressure In America

1lp

(Coda) Live Houston '77 & US TV '82, 2 live songs.
- Works In Milan

2lp

(Casino Rec) Live Milan, Italy September 15th. 1984.
- Rock In Rio

1lp

(RIR85) Live Rio, Brazil January 1985.
- South America Bites The Dust

2lp

(SABD 81) Buenos Aires, Argentina February 28th. 1981.
- Honcho Dori All Night Long

1lp

(TMOQ) Live Yokohama, Japan April 30th. 1975.
- Portland Steamer '74

1lp

(TMOQ) Live Portland, USA April 28th. 1974.
- The Multitracks Mixes Collection

6cd

(RIP 01) Various studio work.
- Montreal 1981

2cdr

(not on label) Montreal, Canada November 1981.
- A Night At The Metropolis

8cd box

(Empress Valley) 4 concert in Tokyo 1976.
- Geisha Boys

9cd box

(Empress Valley) 4 concert in Tokyo 1976.
- Budokan 1979 5th Night (uncirculated master)

2cdr

(no label) Live Budokan Hall, Tokyo Japan April 25th. 1979.
- Queen's Last Stand 1985

2cdr

(no label) Osaka, Japan May 15th. 1985.
- Berlin 1978

2cd

(Wardour 337) Live at Deutschlandhalle, Berlin, Germany on April 28th, 1978.
- Definitive Budokan 1981 4th, Night

2cd

(Wardour 336) Live at Budokan, Tokyo, Japan on February 17th, 1981.
- Happy And Glorious

2cd

(Anglo Atlantic) Tokyo Japan, May 11th. 1985.
- Tear It Up In Tokyo

1lp

(Anglo Atlantic) Tokyo Japan, May 11th. 1985.
- Tsumagoi 1975

2cd

(Wardour 335) Live at Exhibition Hall, Yamaha Resort Tsumagoi, Kakegawa, Japan 29th April 1975.
- Definitive Budokan 1979 5th. Night

2cd & 1dvd

(Wardour 334) Budokan, Tokyo, Japan April 25th, 1979.



Updated bootlegs

NEWS

March

2019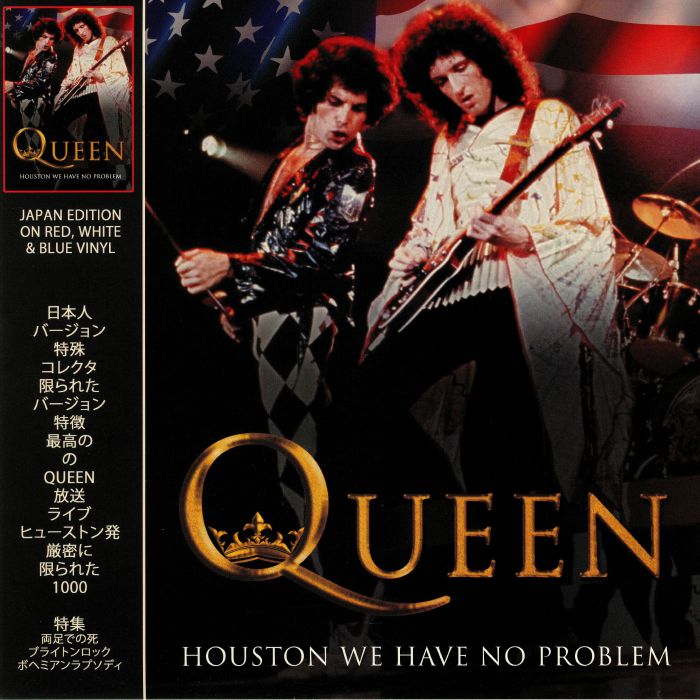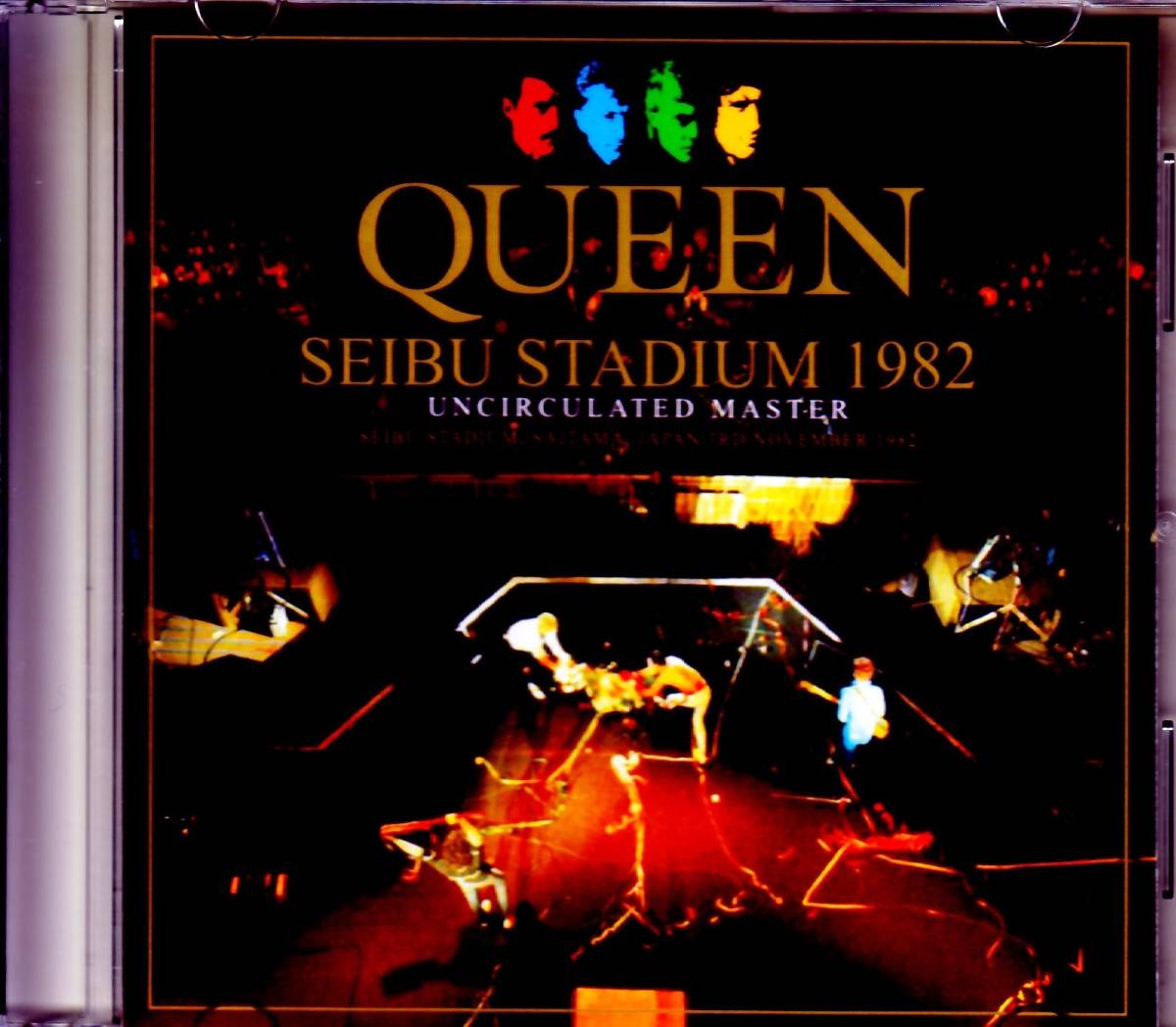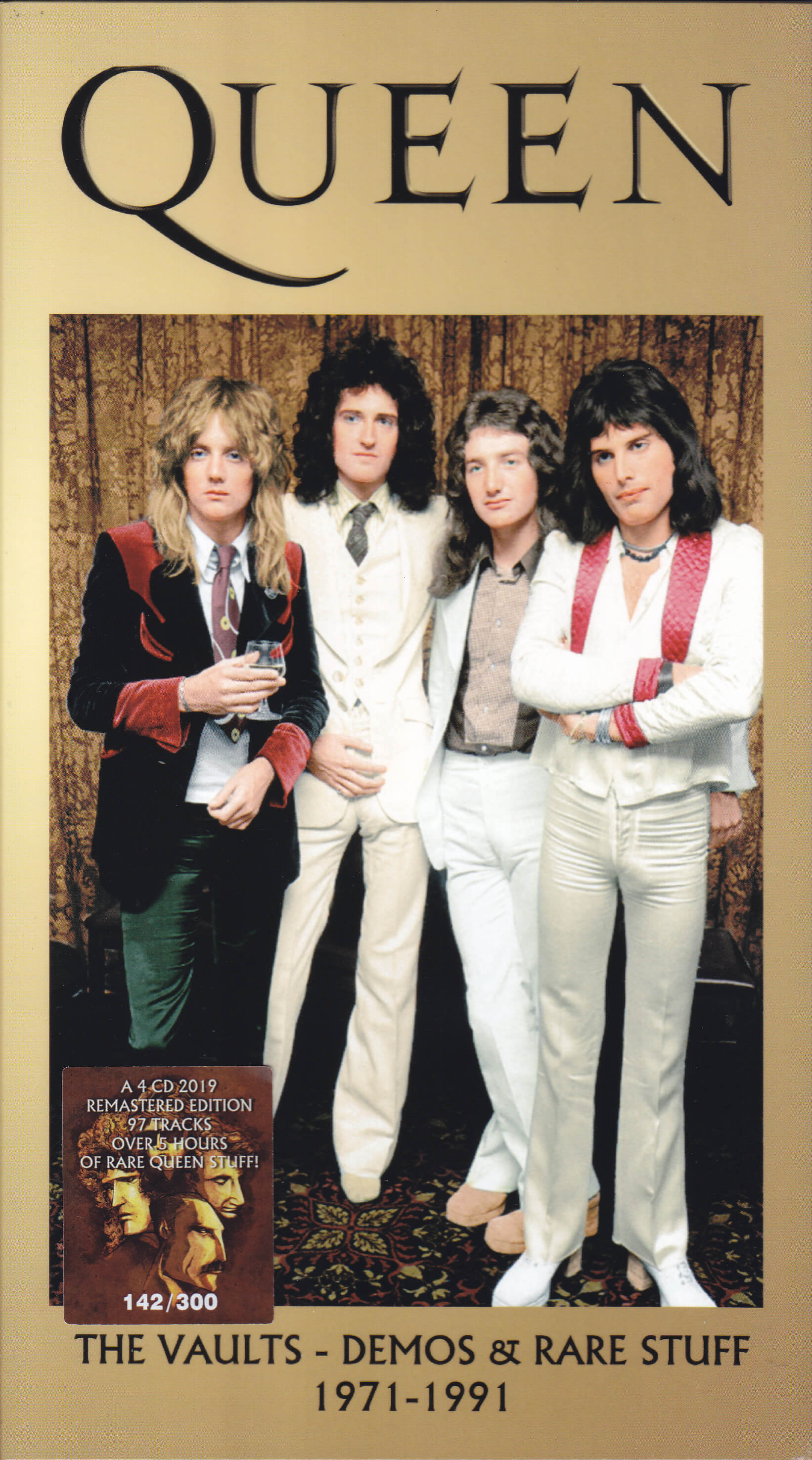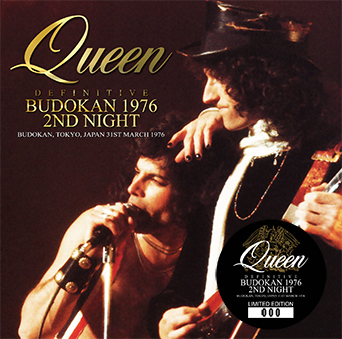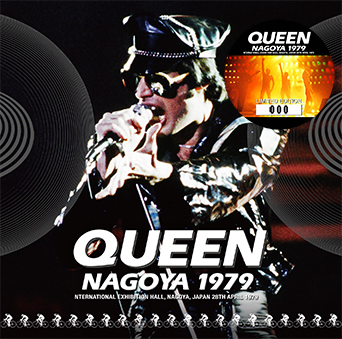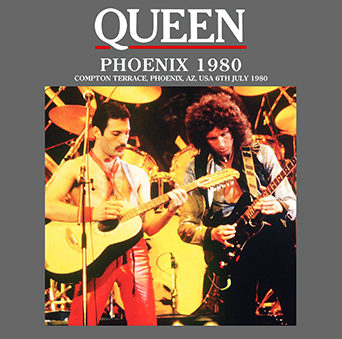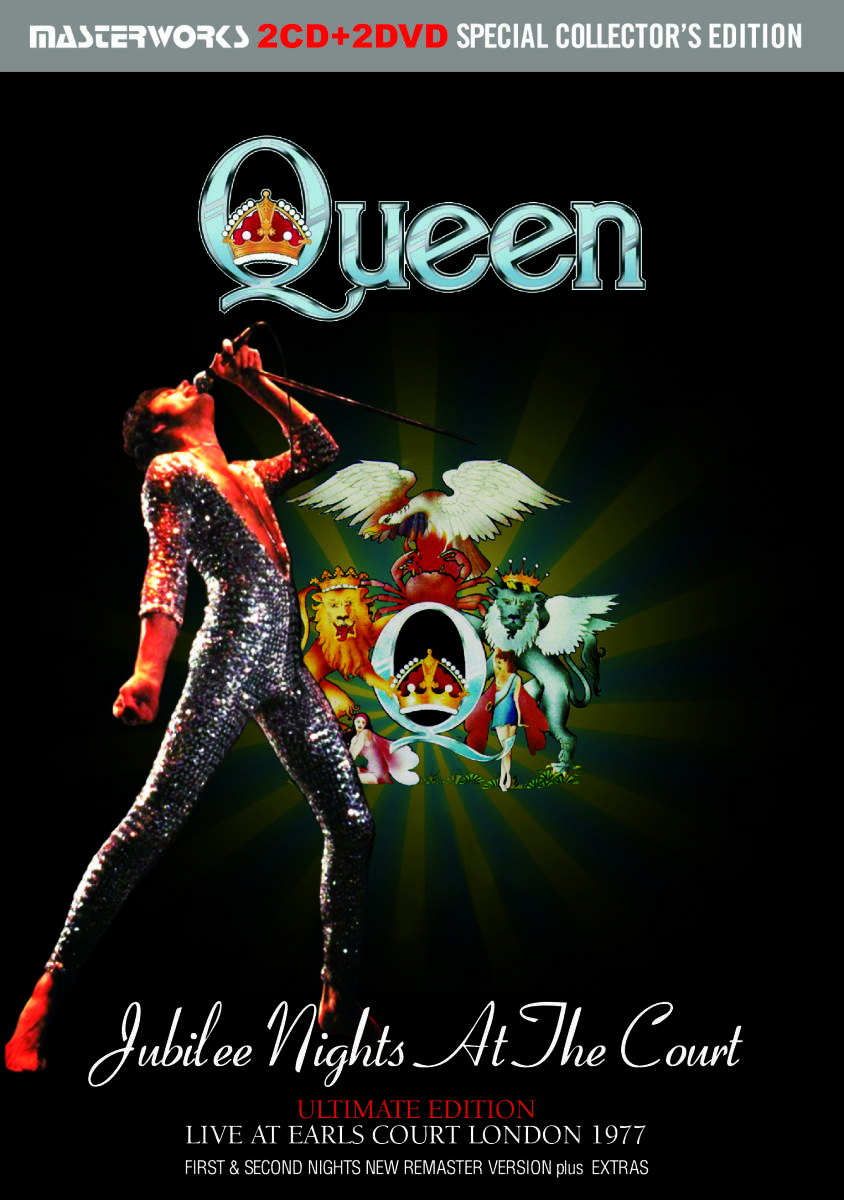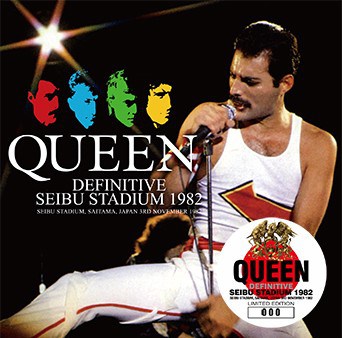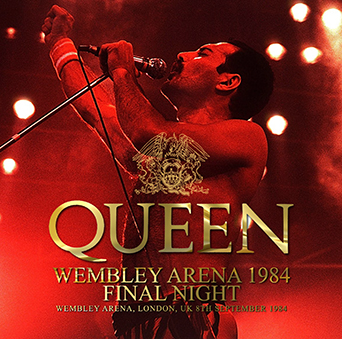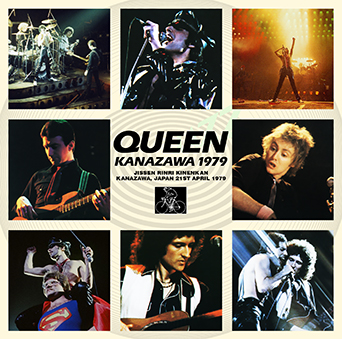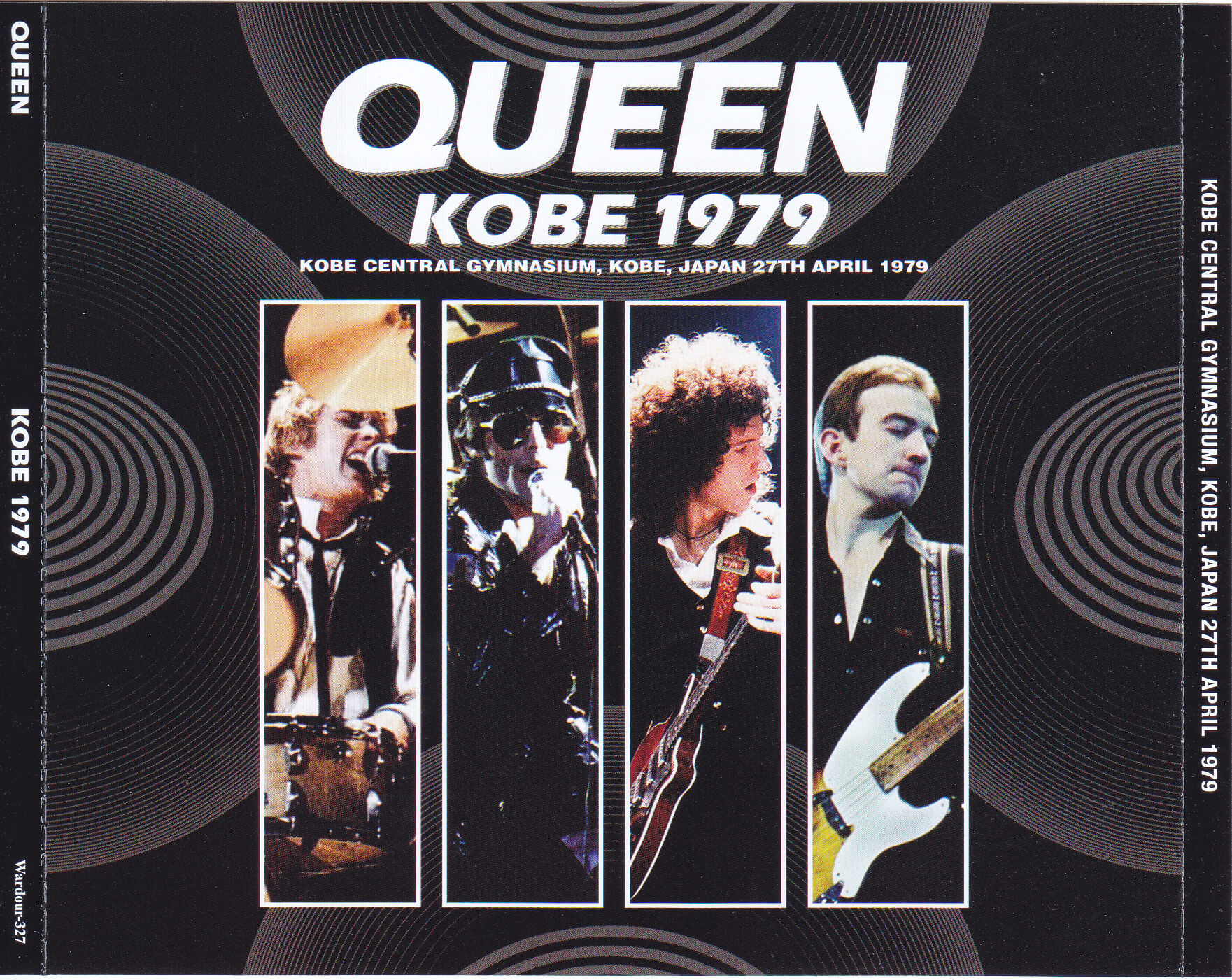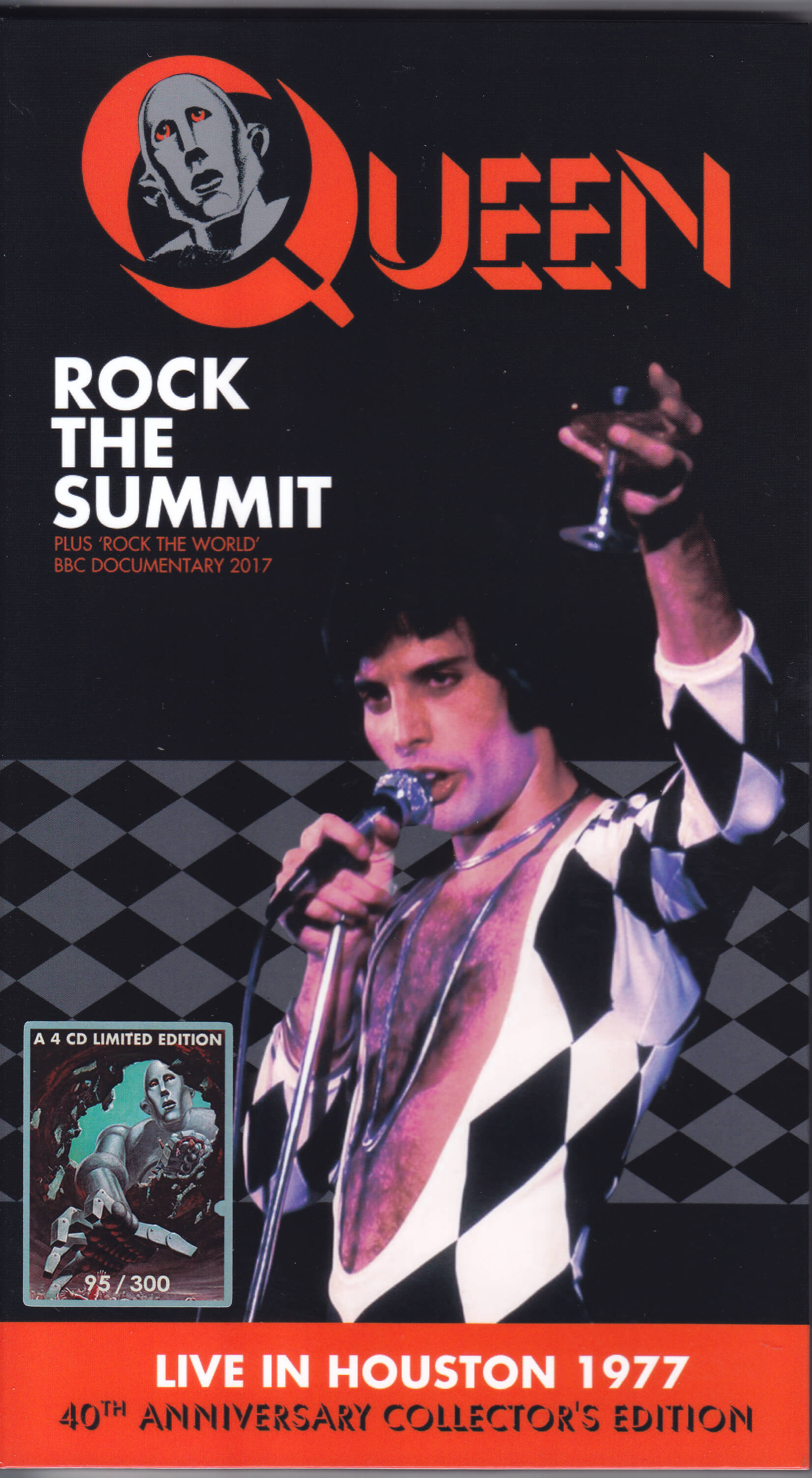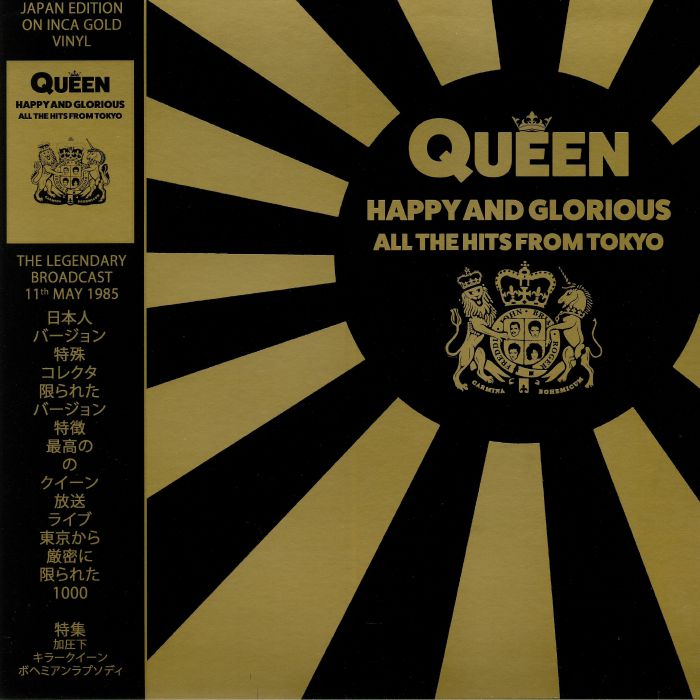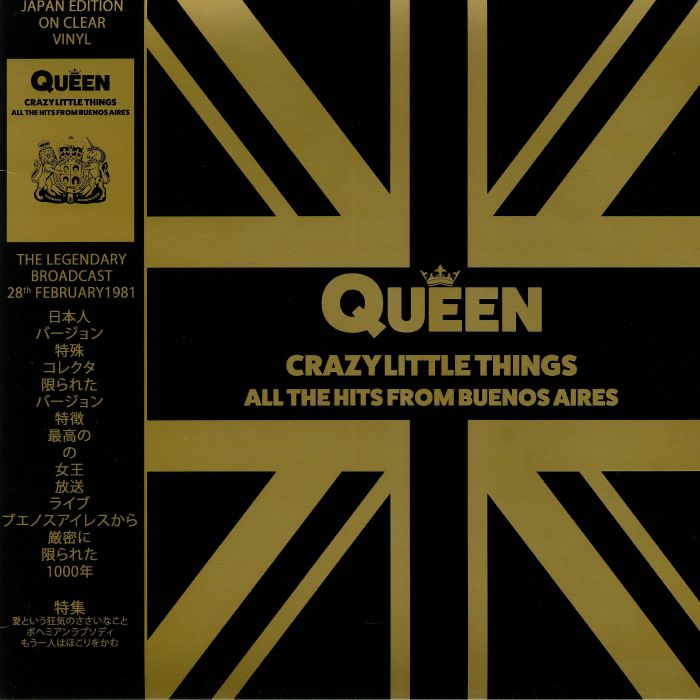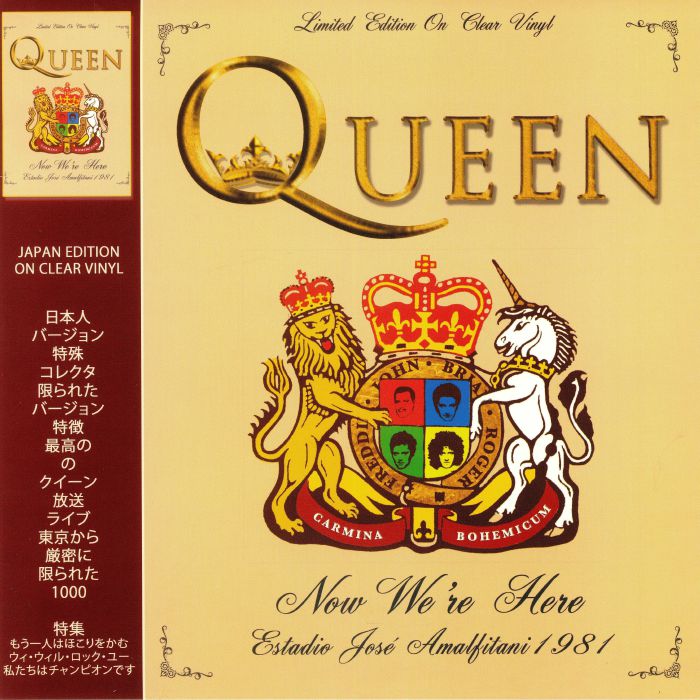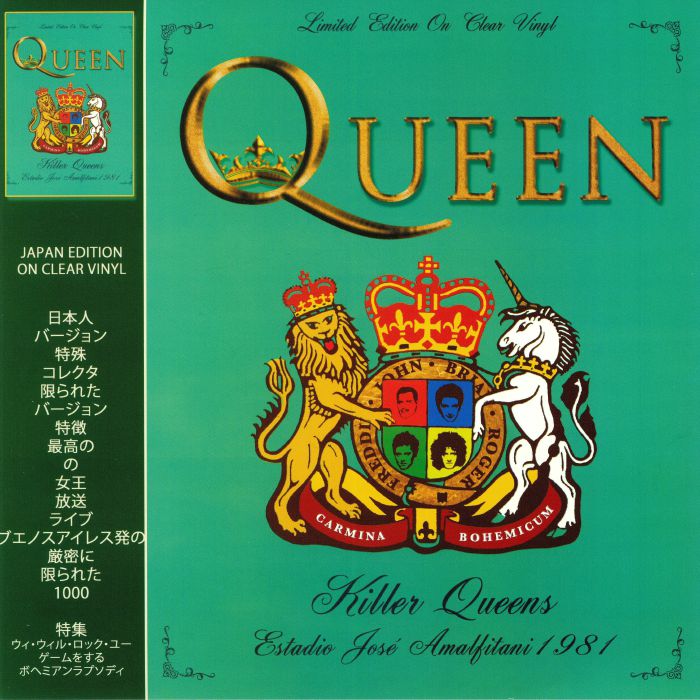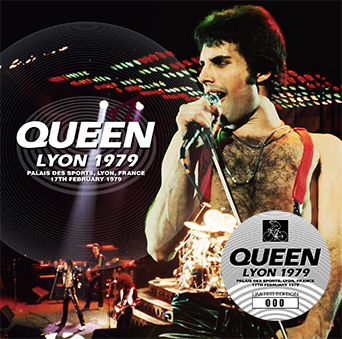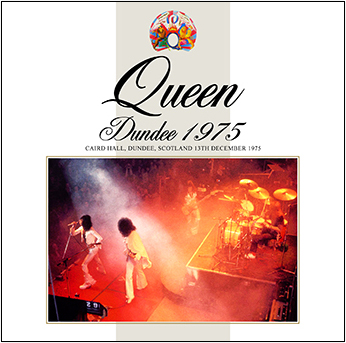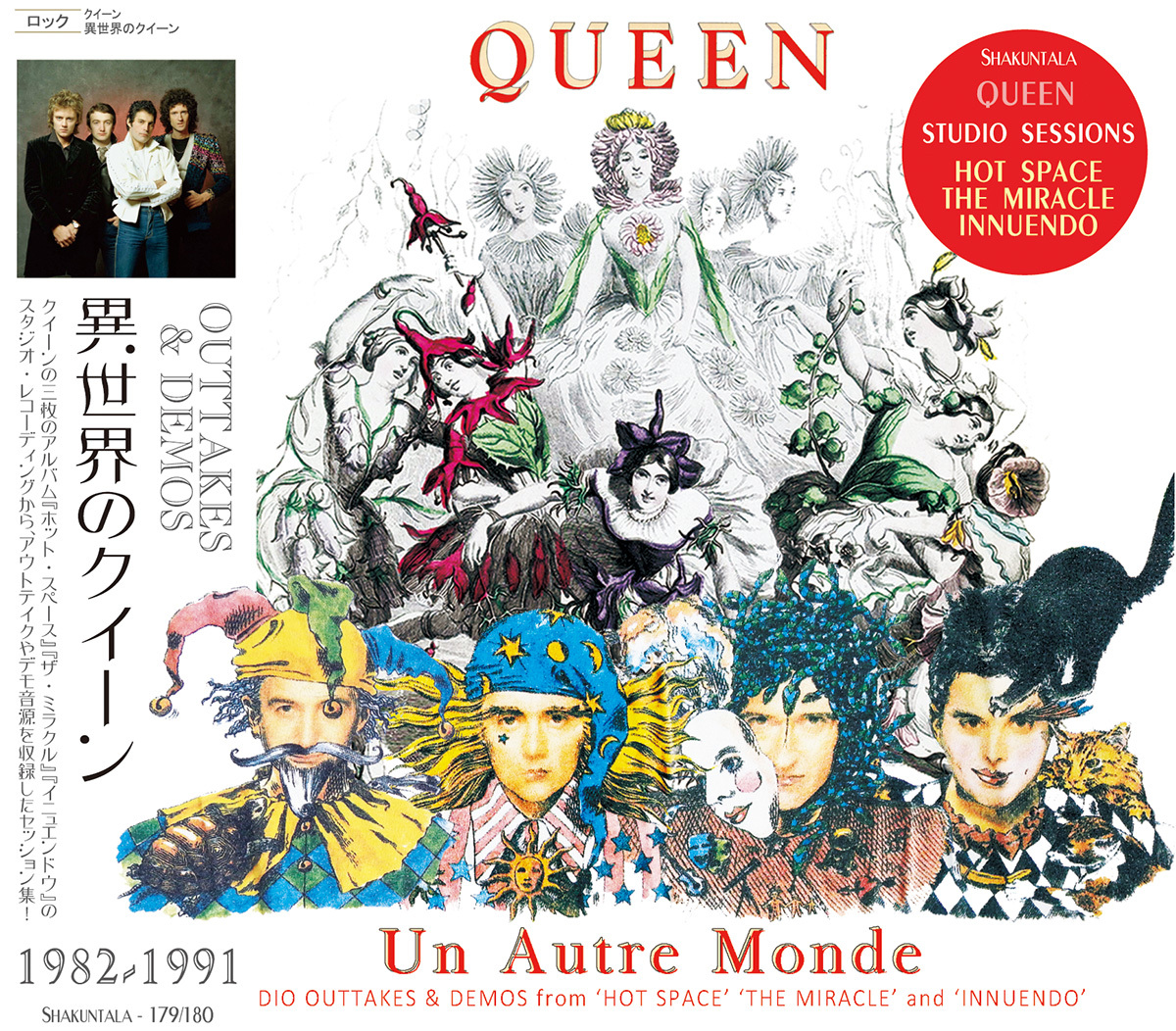 - Houston We Have No Problem

1lp

(Coda) Live Houston, Texas USA December 11th. 1977.
- Seibu Stadium 1982

1cdr

(Not on label) Live at Seibu Stadium, Saitama, Japan 3rd November 1982.
- The Vaults Demos And Rare Stuff 1971-1991

4cd

Long Box (Magicland Rec) Various rare recordings, demos etc.
- Definitive Budokan 1976 2nd Night

2cd

(Wardour 331) Live at Budokan, Tokyo, Japan 31st March 1976.
- Nagoya 1979

2cd

(Wardour 332) Live at International Exhibition Hall, Nagoya, Japan 28th April 1979.
- Phoenix 1980

1cdr

(Uxbridge) Live at Compton Terrace, Phoenix, AZ, USA 6th July 1980.
- Jubilee Nights At The Court

2cd 2dvd

(Masterworks 1902)

Live at Earls Court, London, U.K. June 6 & 7 1977.


- Definitive Seibu Stadium 1982

2cd

(Wardour 330) Live at Seibu Stadium, Saitama, Japan 3rd November 1982.
- Wembley Arena 1984 Final Night

2cdr

(Uxbridge) Live at Wembley Arena, London, UK 8th September 1984.
- Kanazawa 1979

2cdr

(Uxbridge) Live at Jissen Rinri Kinenkan, Kanazawa, Japan 21st April 1979.
- Kobe 1979

3cd

(Wardour 327) Live at Kobe Central Gymnasium, Kobe, Japan 27th April 1979.
- Rock The Summit

2cd 2dvd

(MW 77) Live Houston, Texas USA December 11th. 1977.
- Happy And Glorious

1lp

(Anglo - Coda) Tokyo, Japan May 11th 1985.
- Crazy Little Things

1lp

(Anglo - Coda) Buenos Aires 28th February 1981.
- Now We're Here

1lp

(Coda) Buenos Aires 28th February 1981.
- Killer Queens

1lp

(Coda) Buenos Aires 28th February 1981.
- Lyon 1979

2cd

(Wardour 326) Palais des Sports, Lyon, France 17th February 1979.
-Dundee 1975

2cdr

(Uxbridge 981) Live at Caird Hall, Dundee, Scotland 13th December 1975.
- Un Autre Monde

2cd

(Shakuntala 179/ 180) Hot Space, The Miracle & Innuendo demos etc.



Updated bootlegs

NEWS

February

2019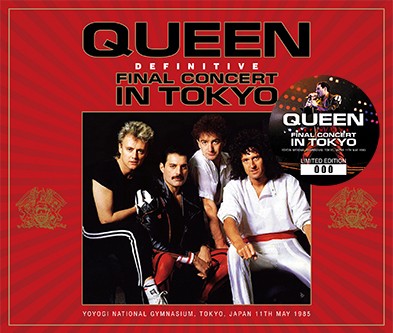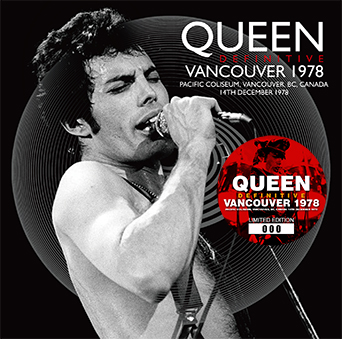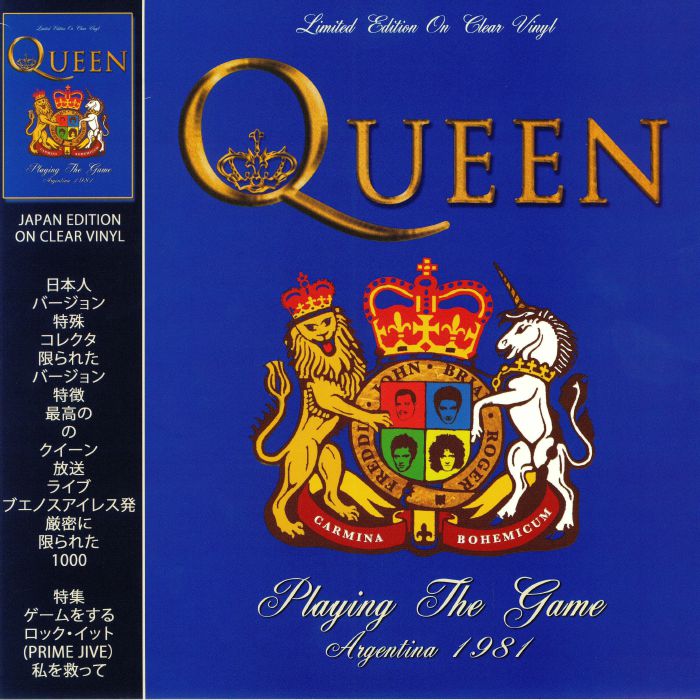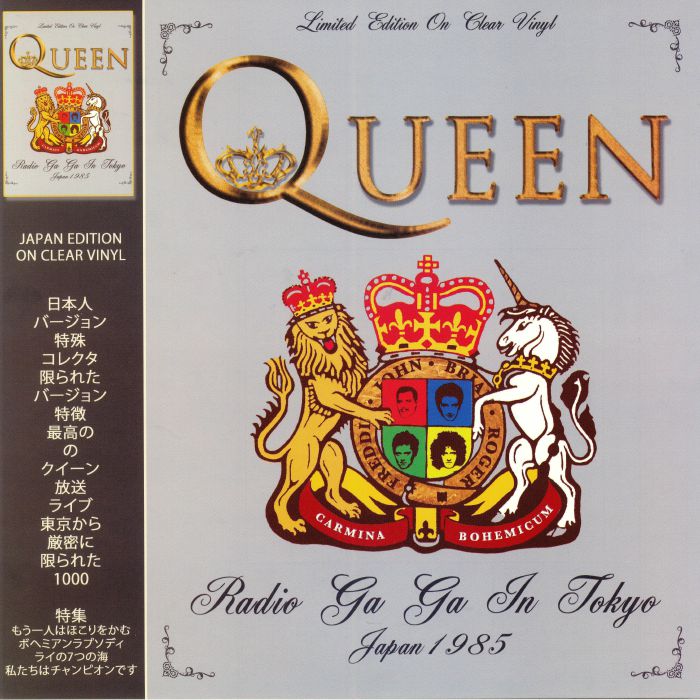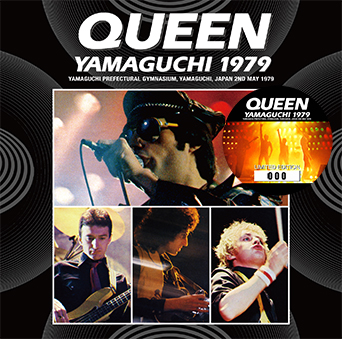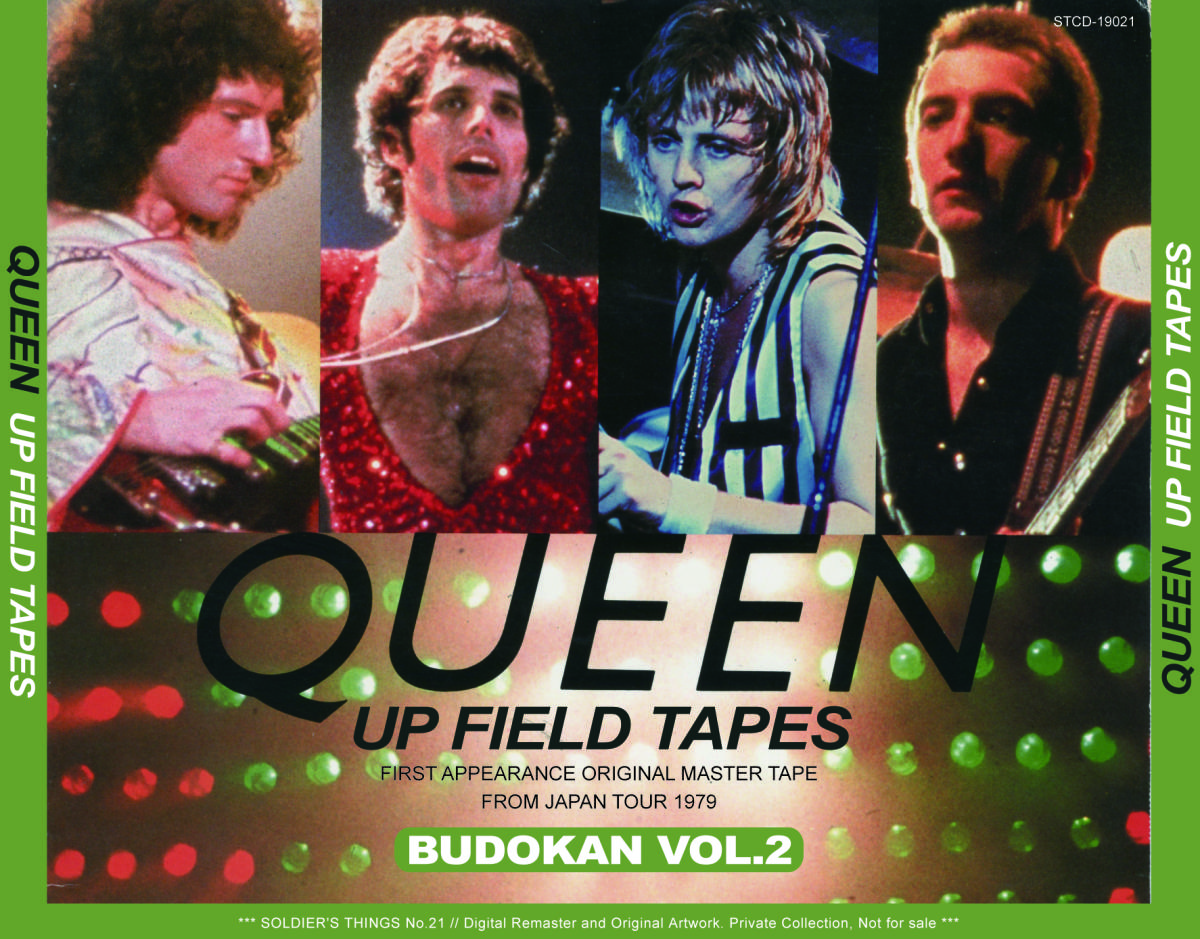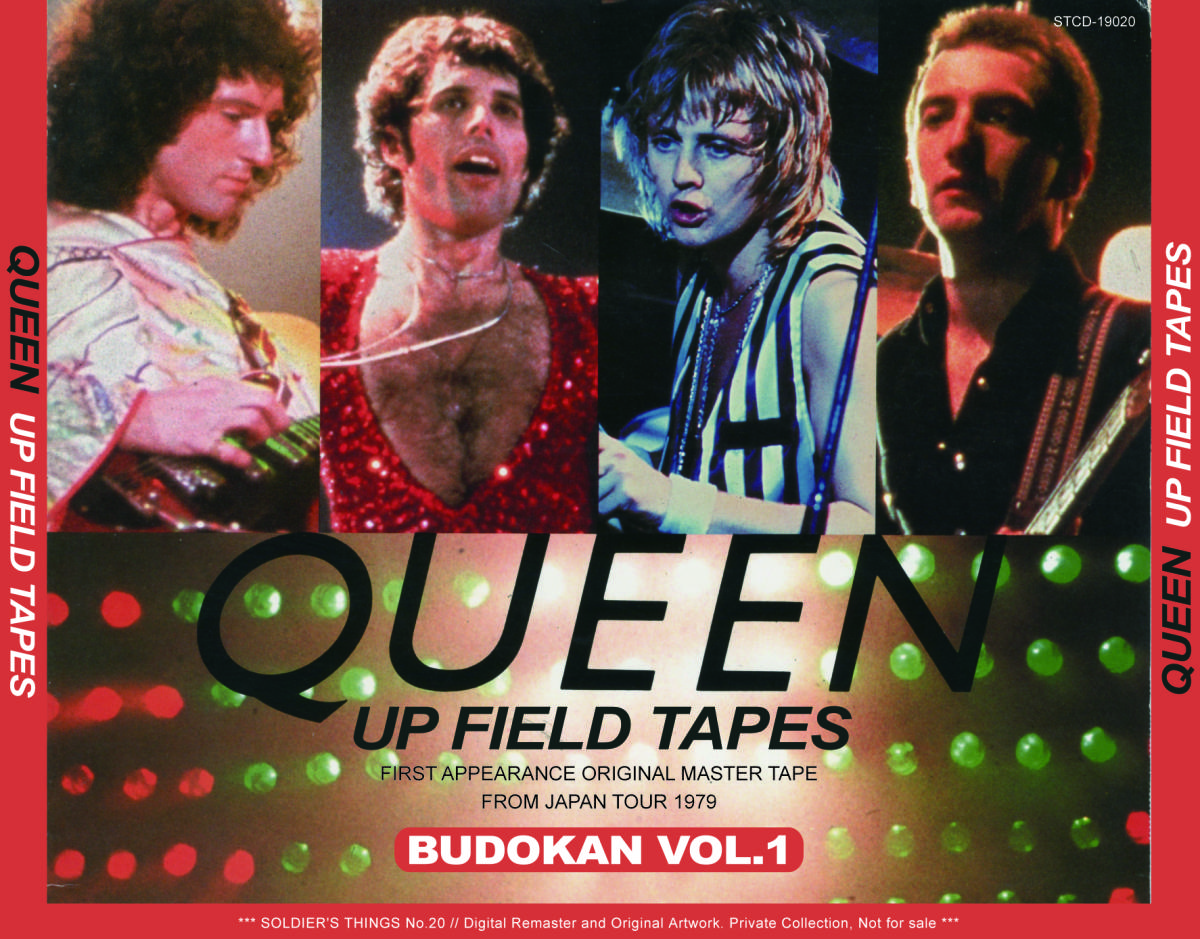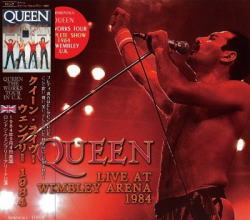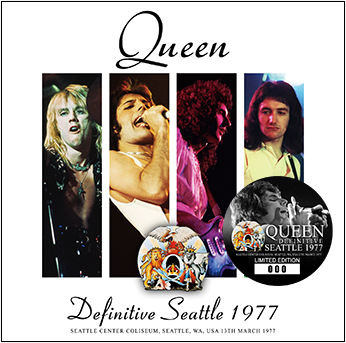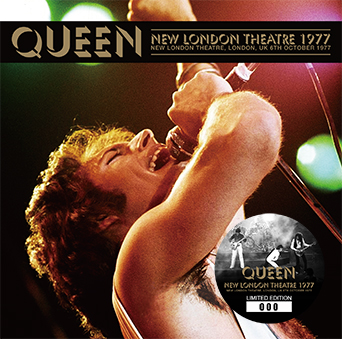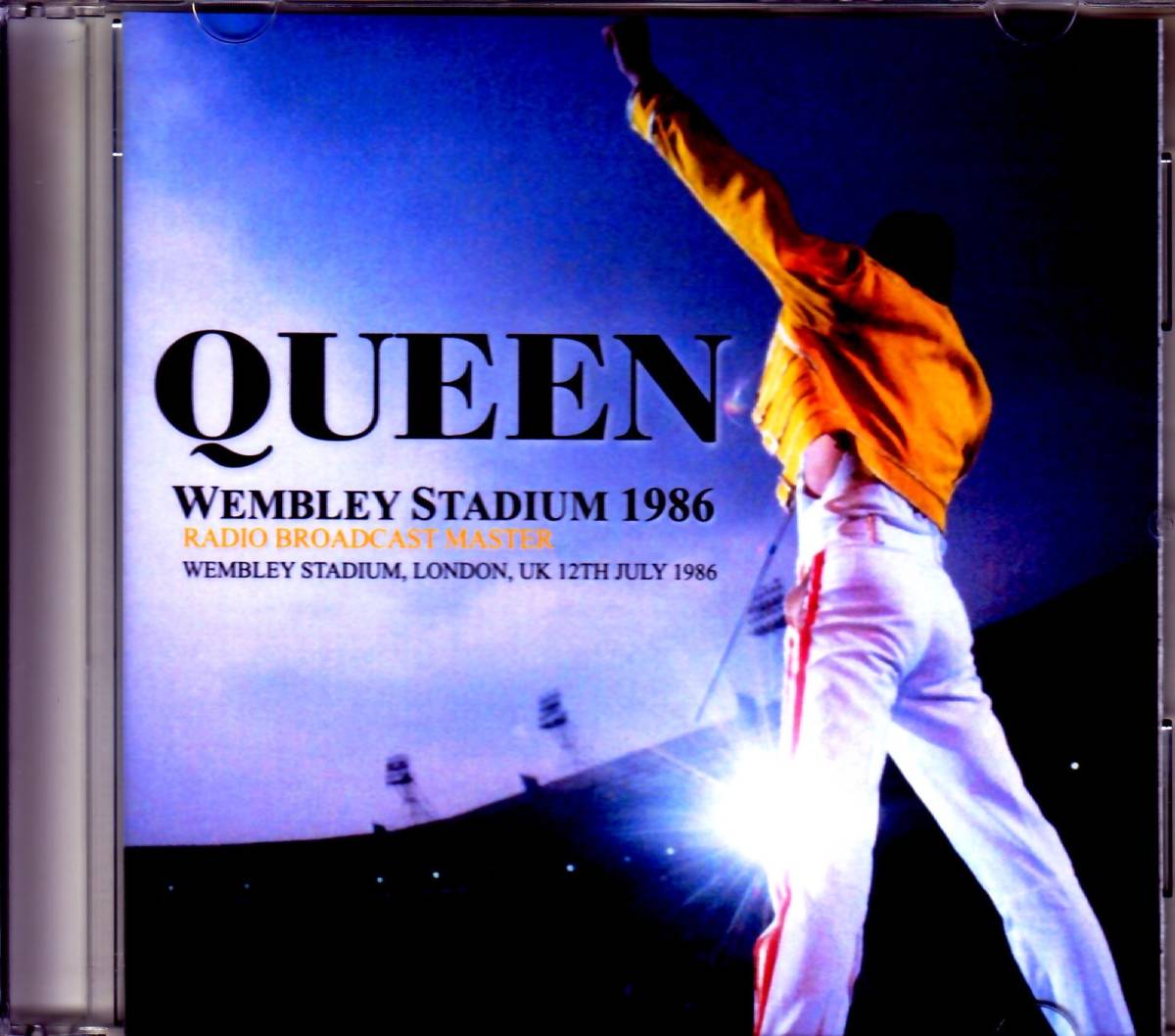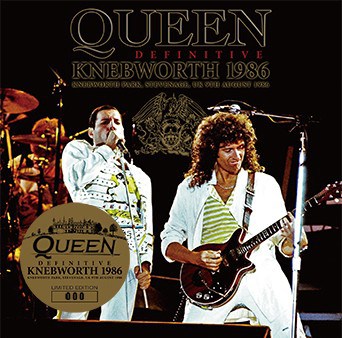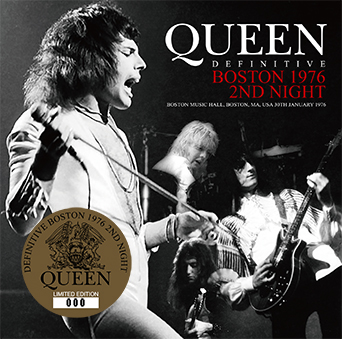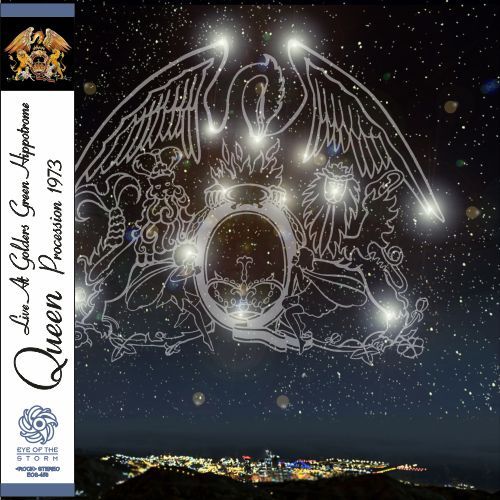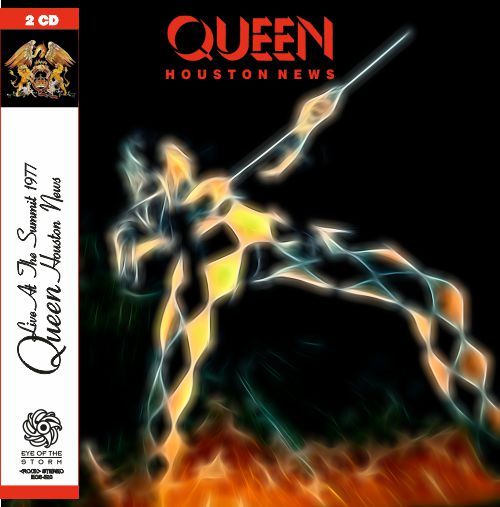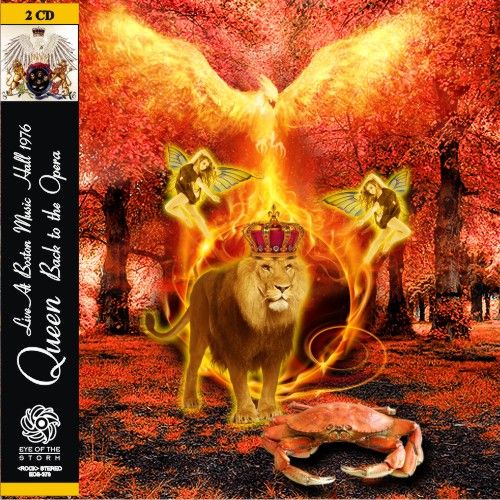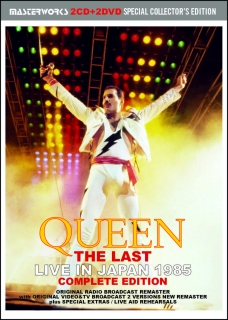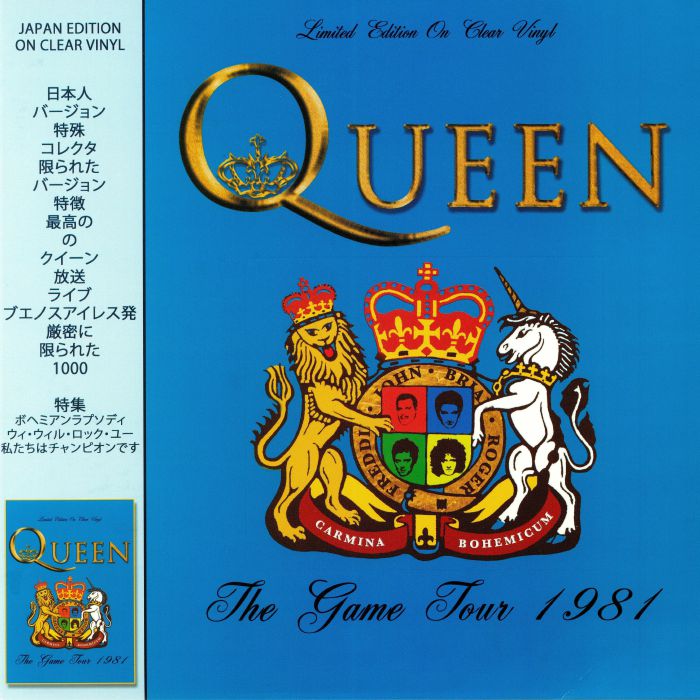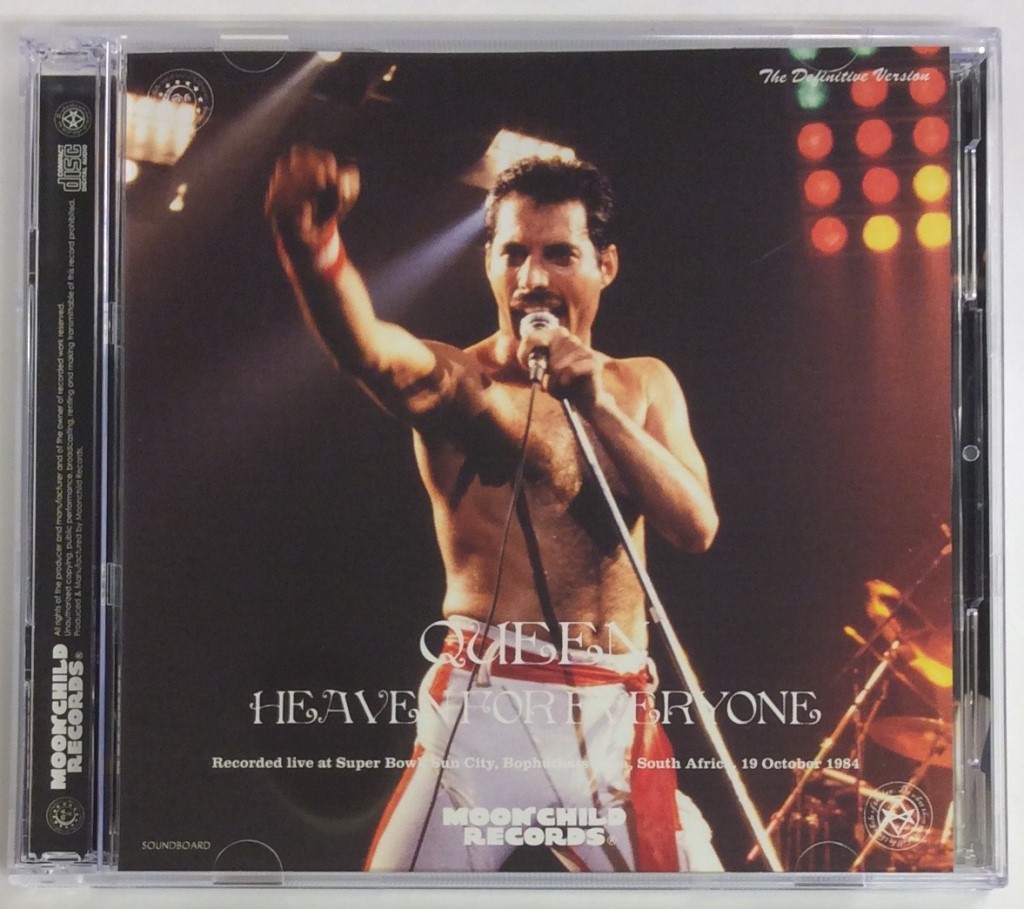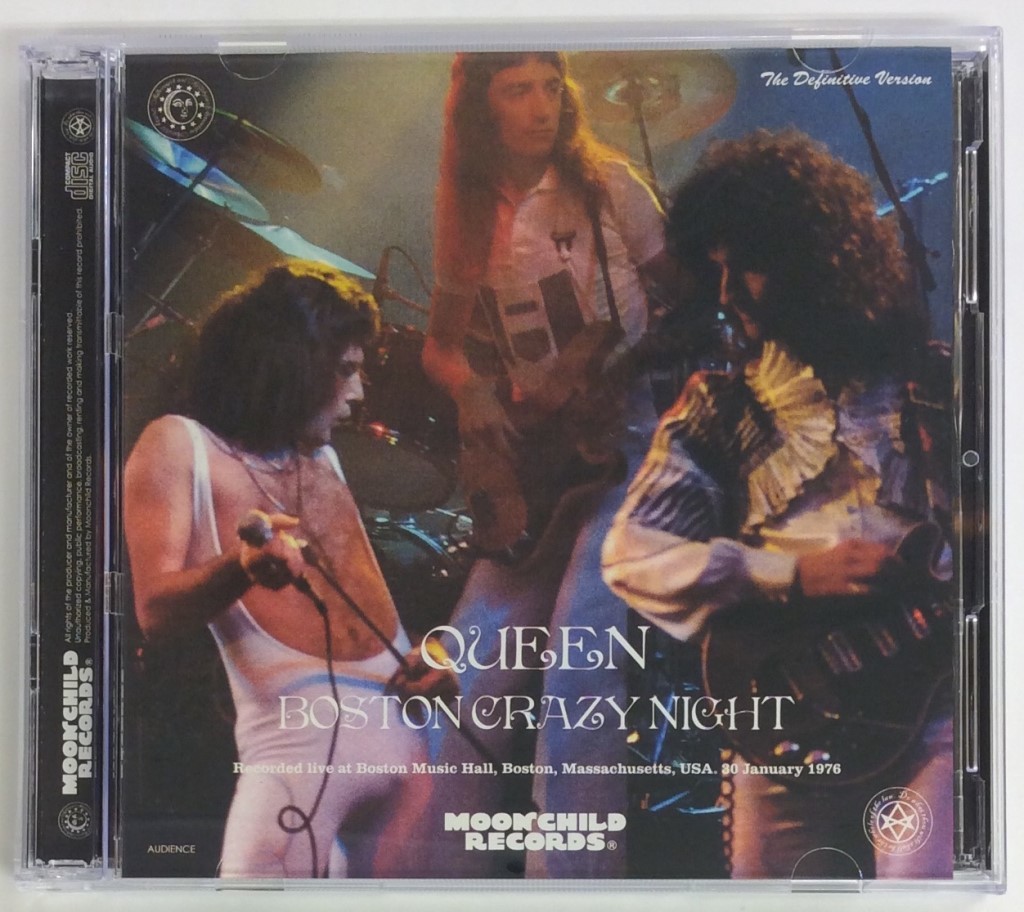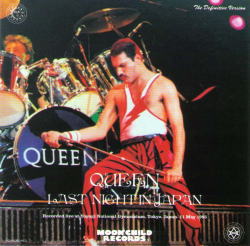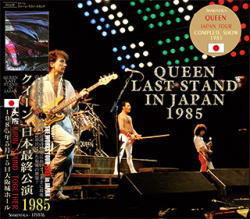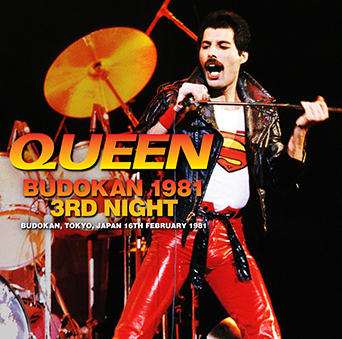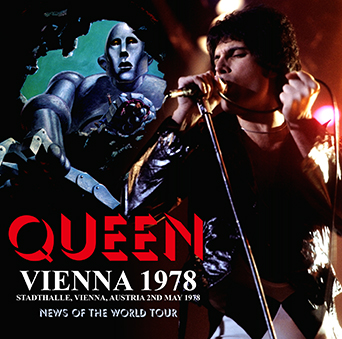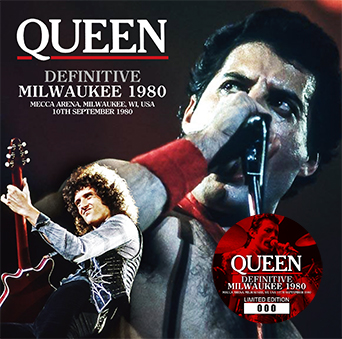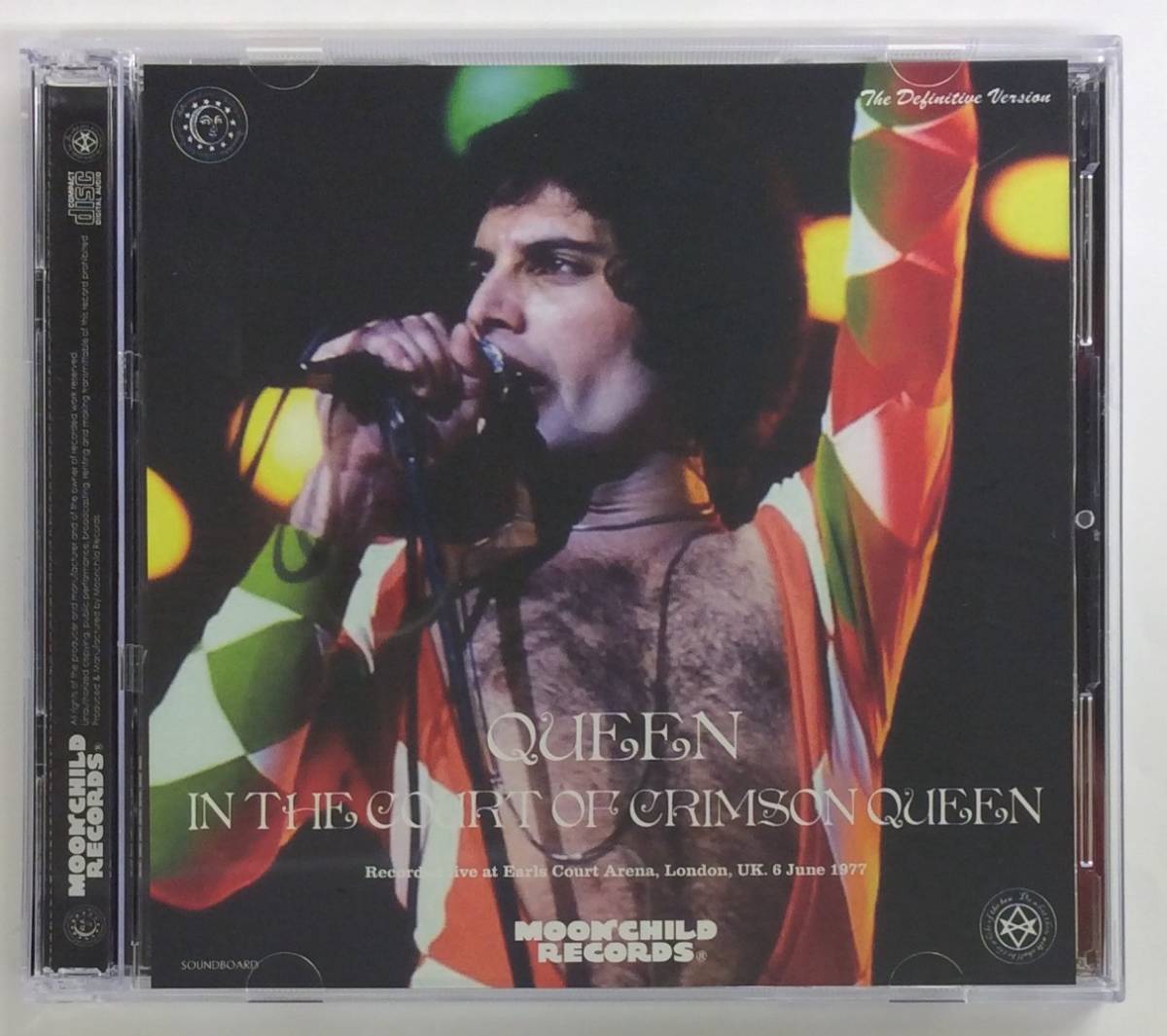 - Definitive Final Concert In Tokyo (2nd. edition)

2cd 1dvd

(Wardour 324)

Live in Tokyo May 11th. 1985.


- Definitive Vancouver 1978

2cd

(Wardour 323) Live at PNE Coliseum, Vancouver, BC, Canada 14th December 1978.
- Playing The Game

1lp

(Coda) Buenos Aires, Argentina, February 28th. 1981.
- Radio Ga Ga In Tokyo

1lp

(Coda) Tokyo, Japan, May 11th. 1985.
- Yamaguchi 1979

2cd

(Wardour 325) Live

at Yamaguchi Prefectural Gymnasium, Yamaguchi, Japan 2nd May 1979

.
-

Up Field Tapes Budokan Vol.

2

4cdr

(STCD 19020) Live Tokyo April 2

4th & 2

5th 1979.
- Up Field Tapes Budokan Vol. 1

4cdr

(STCD 19020) Live Tokyo April 14th & 23th 1979.
- Live At Wembley Arena 1984

2cd

(

Shakuntala

177/ 178

)

Live London, September 4th. 1984.
- Definitive Seattle 1977

2cd

(Wardour 322) Live Seattle Arena, USA March 14th. 1977.
- New London Theatre

1cd

(Wardour 321) London, England, October 6th. 1977.
- Wembley Stadium 1986

1cdr

(no label) Live at Wembley Stadium 1986. Radio Broadcast.
- Definitive Knebworth 1986

2cd

(Wardour 320) Knebwort Park, Stevenage, England August 9th. 1986.
- Definitive Boston 2nd Night

2cd

(Wardour 317) Live

Boston

Music Hall, Boston

, USA January 30

t

h. 1976.


- Procession 1973

2cdr

(Eye Of The Storm) Golders Green Hippodrome, London, England September 13th. 1973.
- Huston News

2cdr

(Eye Of The Storm) Live in Houston, USA December 11th. 1977.
- Back To The Opera

2cdr

(Eye Of Storm) Live Boston Music Hall, USA January 30th. 1976.
The Last Live In Japan 1985

2cd 2dvd

(Masterworks) Live in Tokyo May 11th. 1985.
- The Game Tour 1981

1lp

(Coda Rec) Live in Buenos Aires, Argentina Feb 28th. 1981. Clear vinyl.
- Heaven For Everyone

2cd

(Moonchild) Live in Sun City, Bophuthatswana

, S

outh

Africa

October

19th

.

1984

.
- Boston Crazy Night

2cd

(Moonchild) Live in Boston, USA January 30th. 1976.
- Last Night In Japan

2cd

(Moonchild) Live in

Tokyo May 11th. 1985

.
- Last Stand In Japan 1985

2cd

(

Shakuntala

) Live in Osaka

C

astle

H

all

, O

saka

,

Japan

May 15, 1985

.
- Budokan 1981 3rd Night

2cdr

(Uxbridge)

Live at Budokan, Tokyo, Japan 16th February 1981

.
- Vienna 1978

2cdr

(Uxbridge)

Live at Stadthall

e

, Vienna, Austria 2nd May 1978

.
- Definitive Milwaukee

2cd

(Wardour 318) Live at Mecca Arena, Milwaukee, WI, USA 10th September 1980

.


- In The Court Of Crimson Queen

2cd

(Moonchild Rec.) Earls Court, London UK June 6th. 1977.


GO HERE for pre-bootleg information
Bootleg NEWS OLD

Concert news OLD

Concert list

Want list

Trade list

LINKS

Pre-info




Bootleg cd

Pro-CDR bootlegs

Bootleg vinyl

Bootleg CD solo

Bootleg DVD

QUEEN + Adam Lambert

QUEEN + Paul Rodgers

Officially live album

Pirate cd

Convention 2006

Concert News